In India, weddings are long-lasting shenanigans. With all the traditions, functions, colors, dresses, decorations & emotions, marriages and weddings are a grandeur here. To notch things up a little bit, destinations weddings have become a very popular opinion and when we talk about destination weddings, one can never omit Udaipur from their list.
Among many achievements & recognitions in 2021, Udaipur has added another feather to its wings of glory. According to the survey of the wedding planner company, Wedding Wire, Udaipur is now among the top choices for destination weddings in the world. Well, the survey list also includes Jaipur, Lonavala & Masoori.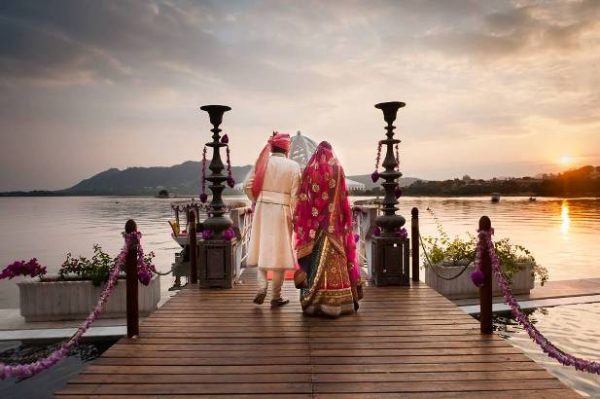 Here is a list of laurels & achievements bagged by Udaipur in 2021:
Udaipur became the fourth most romantic city in the world.

The National Geography Expedition and The Wall Street Journal have selected Udaipur among the top 8 countries of the world.

5th beautiful city in the world in the list of Inter Miles.

World's 11th best destination in MSN's list.

Second Best City title from Travel & Leisure.
According to the survey by Wedding Wire, wedding dates were shifted due to an extensive rise in the corona cases this year. Due to this a lot of weddings were shifted in October and November. The survey also shows that in these two months, weddings have increased by 57%. Even cities like Delhi-NCR, Mumbai, Lucknow, Bangalore and Jaipur have witnessed a higher rate of destination weddings.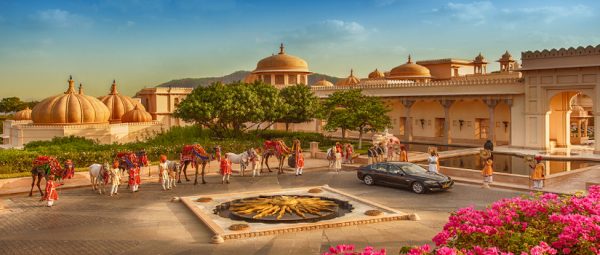 It was also seen that due to Covid-19 waves, the hospitality and wedding industry was highly affected, especially in the year 2020. With the help of grand and destinations weddings, the industry is powering through again with a big boost. Udaipur in itself witnessed celebrity weddings, celebrities attending weddings & weddings set up in this mesmerizing and royal city of lakes.