When you are a first time traveler in a particular destination, you are not sure where to have a meal which is satisfying. Here I recommend 4 places which offer delicious food in great ambience and pleasing service. Most important, they are value for money and one does not regret spending on the meal.
Viraasat
399-400 Gopal Bhawan, Kalaji Goraji Marg, Near Vinayak Hotel, Udaipur
Viraasat as the name suggests is a restaurant where yu are served Traditional Rajasthani food in very pleasing ambience. They have seating in covered area as well as in the garden so ideal for soaking in the winter sun and enjoying the evenings by the seegris.
The menu is extensive with soups, salads and authentic Mewari food. I strongly recommend their thali which is delicious and value for money. They have Tandoor operational all the time and that's a big plus point as you can enjoy Tandoori chapattis and other preparations.  The locals love Viraasat's  Laal Maas, Bati, Choorma Ladoo and a lot more.
Very well maintained and operated professionally by the polite owners themselves.
---
The Little Prince Restaurant
Chandpole, Near Walking Bridge, Hanuman Ghat Area, Udaipur  
Tucked nicely close to the walking bridge, this simple restaurant has very chilled out vibes. There is usually a team of two boys who look into your order, disappear in the kitchen and come up with a very well presented dish you ordered. You will be surprised to see an offbeat menu here with authentic Israeli and Korean dishes besides the popular Continental and Indian preparations. We tried Falafel Lifafa, Israeli Platter, Thupka and Momos – all were excellent in taste and presentation with mouth watering accompaniment dips and sauces.
And yes, ask for your favourite smoothie or Coffee with  French fries and just soak in the calm environs for here is the peaceful side of the city right besides lake Pichola.
With warm service, decent pricing, this place is worth a visit.
---
Millets Of  Mewar 
Sajjangarh Monsoon Palace, 25, Sajjan vihar, near biological park, Udaipur
Known to be India's 6th healthiest restaurant, the owners truly deserve a pat on the back for presenting food which is healthy, nutritious and uses forgotten Indian grains and millets. Their research to recreate special vegetarian recipes has been successful as the food is delicious. The menu is extensive and every dish is worth trying. Our vote goes for Millets Aloo Tikki and Daal Bati Churma thali which are absolutely outstanding.
The service is efficient and ambience very pleasing. They have vegan and gluten free options too. A must visit for offbeat, healthy food.
---
Tribute
Rang Sagar, Udaipur
If you are seeking a place for a special occasion, then a meal at this restaurant is worth trying. Beautiful location by the lake and aesthetically done restaurant, it is a destination in itself, done on the theme of horses, legendary Chetak, to be precise.
Food is delicious though a bit on the high price. But then sometimes you pay for best memories. The candle lit tables, the view and service, everything combines to give a memorable experience indeed! 
---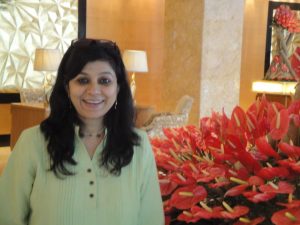 By Sharmila Chand 
The author is a well known journalist and can be reached at chand.sharmila@gmail.com