Wrong and right are two different sides of the same coin. But lesser do we know that there's something above than just two sides and a mere coin i.e. humanity; The most noble act one can do is to showcase it.
There have been heroes in the past we've been proud of. It's time to bring that feeling back. A young mountaineer from Udaipur, Kartik Khandelwal has shown the courage to drop his dreams in the midst of a hike and hence saved a life.
About Kartik Khandelwal
Kartik is a 21 year old youngster from Udaipur, studying BSc from BN college.
He is a an active cadet in NCC 6 RAJ AIR WING SQN.
He is a passionate mountaineer, a skyrunner, a rock climber and much more than explained.
Kartik also runs his own trekking group known as Ekjagah.
Apart from this he has nearly completed 20,000 climbs.
Now, in his recent hike ,the young mountaineer Kartik faced a situation where he had to choose between his hard earned dreams and saving a co-trekker's life.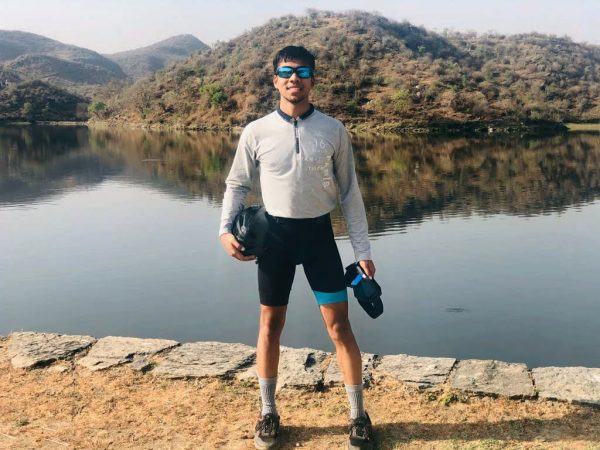 Unforgettable Mt. Yuman Journey
It was Mt. Yuman (Himachal) where he and other five of his co-trekkers with their coach started to head up to achieve the 20,000 ft summit.
The 7 memebers of IMF (Indian Mountaineering Foundation) used to trek in the night to face less of the danger and glacier melting threats.
The climb began on 17th July 2021 and their base camp was Bharatpur, Lahaul.
The trekkers crossed the snowed mountain as well as forest terrain and ice cold river streams to set up their first camp at 17,000ft.
It was dark in the night and thee trekkers started to move at 2:25 am for their final move towards the summit.
Nothing was visible due to the snow and haze. Still they moved ahead.
The team was just 800m away from the dinal summit and suddenly a team mate started to feel Acute Mountain Sickness (AMS); a sickness that every avid mountaineer dreads of.
This time, Kartik Khandelwal has achieved a 20,000 ft climb to Mt. Yunam, or rather gave up touching the summit by a distance of 800m to fulfill another imperative task.
The co-trekker was Kartik's trek buddy (During trekking two mountaineers are paired and called buddy). With his health detoriating, Kartik had to take a call of choosing between his goals, that he aspired the most and had come to achieve it with grave difficulties or to save someone's life.
Normally, if a person in a group is down during trekking then the whole crew stops dismisses the further journey on stop. But in this case as the crew was very close to their final height and seeing his friends situation deteriorating, Kartik took a call to let his team move forward and carry his friend by himself back to the base.
He carried his buddy with both of their heavy rucksacks. And finally was able save him.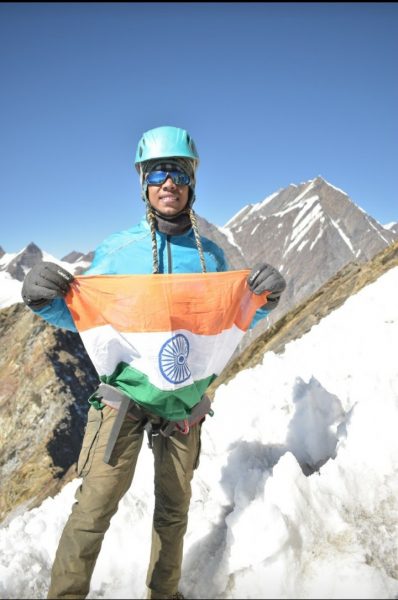 It's truly said that life is an adventure and full of surprises. You never know what may come and when. You might plan things but things may not go accordingly. Today, Kartik Khandelwal has set an example that humanity is above everything. To safe a life he was ready to drop a dream for which he was prepping for so long and was so close to achieving it.
Not everyone has the courage to do that and we are proud of his acts and accomplishments.