Freedom is just not flying with a bunch of feathers. One can not emphasize enough on its importance. The struggle, the pain, the oppose and the obstacles to attain freedom has hardships one can barely imagine.
Today, when India is entering into the 75th year of its independence, let us acknowledge and honor the work and sacrifices of the freedom fighter from Mewar, who not only contributed in attaining freedom but also helped in the foundation of this nation.
Shri Bhurelal Baya
He was born in 1904.

He participated in the movement against Simon Commission, 1928 and Mahatma Gandhi's Salt Satyagraha called Dandi March in 1930.

He was also in Pune's Yerwada Jail with Mahatma Gandhi in 1930.

He was also elected as Vice-Chairperson of the Praja-Mandal in 1938.

He spent 13 months in Sarada Jail after his movement against the dissolution of Praja Mandal.

He started the Charkha Mandal in Mewar and also participated in the Quit India Movement in 1942 called by Mahatma Gandhi and served in Udaipur's Iswal Jail  for 18 months.

Then, he founded the Mewar Relief Society to help the flood victims of Khari River.

Shri Bhurelal led the Bijoliya Praja Mandal session and devoted his life towards the achievements of Praja Mandal.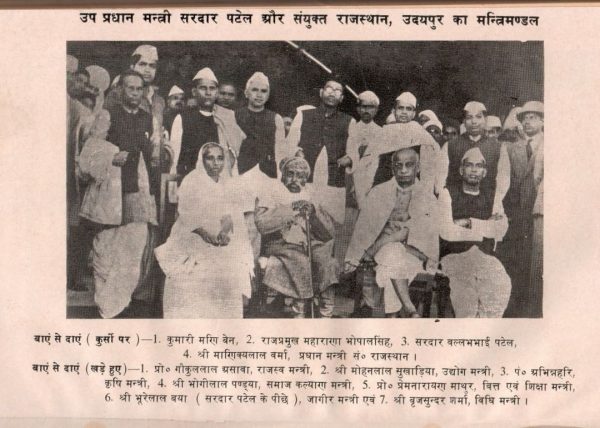 Shri Manikyalal Verma
He was born on 4 September, 1897 in Bhilwara.

He was inspired by the poetry of the legendary poet and freedom fighter Shri Vijay Singh 'Pathik'.

He served for about 14 years in jail.

He was in the founding committee which later organised the Praja Mandal in Mewar.

He was again arrested during the Quit India Movement in 1942 by the British.

He traveled continuously to remote villages and collected great public support.

He played a vital role in social reforms at Dungarpur.

He was the key organizer of the 9th session of Bhartiya Desi Rajya Parishad held in Udaipur and administered its welcome committee.

After the Rajputana Princely States merged into the Union of India which was formally inaugurated by Pandit Jawaharlal Nehru on 18 April 1948 in the Durbar Hall of Fateh Prakash Palace, Udaipur, the cabinet was formed under the leadership of Shri Manikya Lal Verma.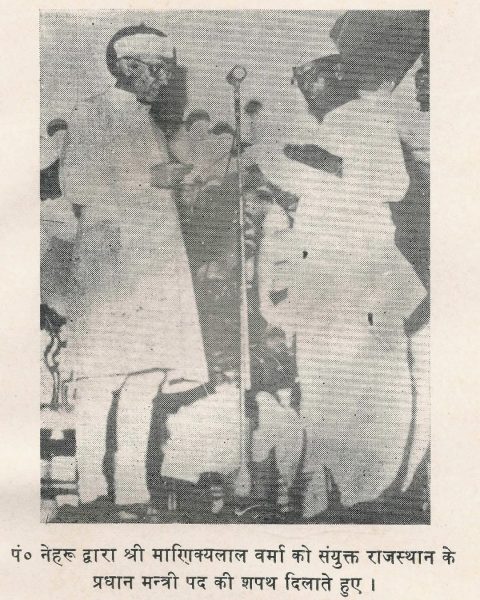 Shri Mohanlal Sukhadia
He was born on 31st July 1916.

He participated in the Rajasthan Sahitya Sabha organised by Rajasthan Vidyapeeth in 1940 which drove him towards the independence movement.

He participated in the Quit India Movement of 1942, due to which he was sent to the Iswal Jail for 18 months by the British government .

He served the flood victims of Khari River flood in 1943. He summoned relief workers and arranged food, medicines, clothing and other necessities for the victims.

He also participated in the Akhil Bhartiya Hindi Sahitya Sammelan in 1944.

In 1946, Praja Mandals of various states merged to form a statewide organization and named it Rajputana Prantiya Sabha. Shri Mohanlal Sukhadia was introduced in the Executive Committee of this newly formed organization.

Shri Mohanlal Sukhadia's  efficiency and effectiveness in problem solving tactics were highly valued in the organization's meetings that earned him recognition as one of the top leaders in Rajasthan.

Shri Mohan Lal Sukhadia joined the cabinet of Union of Rajasthan as Irrigation and Labour Minister.

After a long political career, he became the youngest Chief Minister of any state in India. He continued on this post for record making 17 years from 13 November 1954 to 8 July 1971.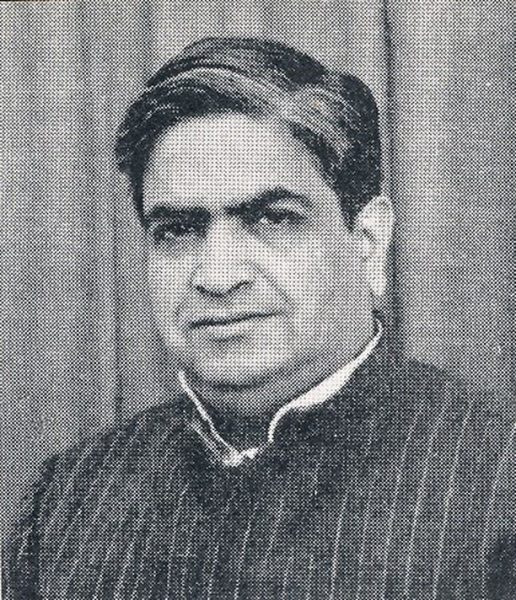 Shri Balwant Singh Mehta
He was born on 8 February 1900 in Udaipur.

He started the Pratap Sabha in 1915 and played a vital role in the celebration of Maharana Pratap Jayanti at Amal ka Kanta, Udaipur from 1917.

During his Presidency, in 1933-34 the Haldighati Mela was started.

He solely represented Udaipur in Congress sessions; Lahore (1929) and Karachi (1930).

He participated in the tax movement of 1932 against the state.

The foundation of Praja Mandal of Udaipur took place on 24th April 1938 where he was elected as the Chairperson.

He was arrested on 4th October 1938 and served jail for 1 year.

He was actively involved during the Quit India Movement in 1942 and was arrested and put in the Central Jail of Udaipur.

After his release from the jail, he supported the Bhil Andolan and founded the Vanvari Sewa Samiti in 1943.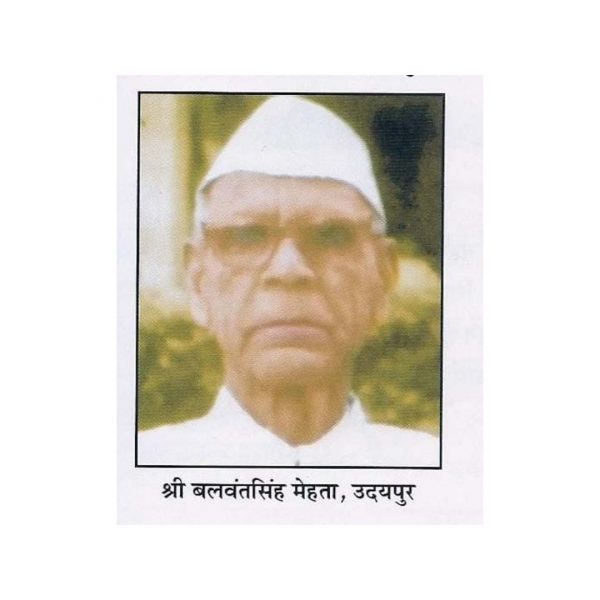 Shri Kanak Madhukar Agrawal
He was born on 12th July 1912 in Banera village of Bhilwara.

He started the weekly newspaper called 'Dainik Navjivan' which was published from Ajmer.

He usually printed against the British Government in his newspaper and as a result was warned multiple times.

Whatever be the circumstances, he did not stop and continued to get public support for which he was arrested and sent to jail for 14 months during the Quit India Movement of 1942.

After his jail tenure, he was banned from Ajmer.

He then traveled to Udaipur in 1944 and re-established his printing press and started the newspaper 'Dainik Navjeevan' because of which he again had to serve in the jail for 15 days as per the orders by the British government.

He was given Maharana Mewar Special Award by Shriji Arvind Singh Mewar of Udaipur in 1990.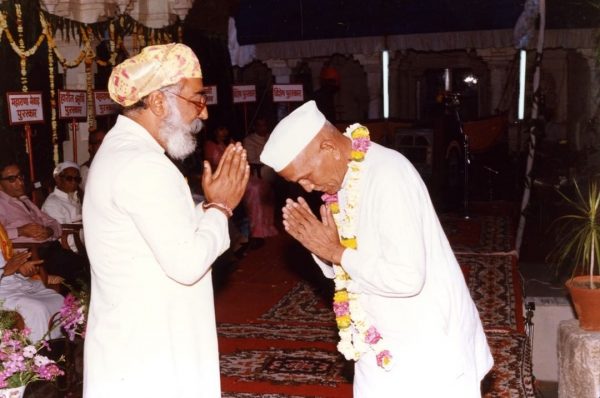 Shri Heeralal Kothari
He was born on 8th August 1905 at Gogunda.

He was elected in the First Prajamandal Executive Committee.

He also helped in providing basic amenities to the freedom fighters who were serving in jail.

Shri Heeralal Kothari took part in the Quit India Movement, 1942.

He was the Treasurer and Vice -Chairperson of 'Vanvasi Sewa Sangh'.

He was a member of the Mewar Relief Committee during the Khari River Flood of 1943.

He handled the finance department in Desi Riyasati Prajaparishad Adhiveshan in 1946.

In the independent India, he was one of the primary Ministers from Mewar.

He promoted education and in 1933 he opened Manohar Sewa Sadan School in Udaipur.

He also served as a home and education minister of the state. And not only that, he was the first Chairperson of Nagar Nigam, Udaipur.

He played a vital role in developing the wool industry in Devgarh.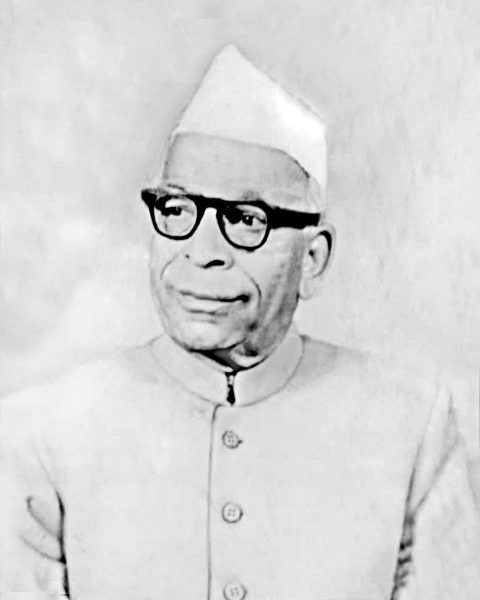 Shri Prem Narayan Mathur
He was born on 15 October 1912 at Kurabad.

He started working for 'Rajasthan Saptahik' in 1937.

He actively participated in the 1938 Prajamandal movement and Quit India Movement, 1942.

He was chosen in the cabinet of First Chief Minister of Rajasthan with Shri Heeralal Shastri, where he was chosen as the Home and Education Minister.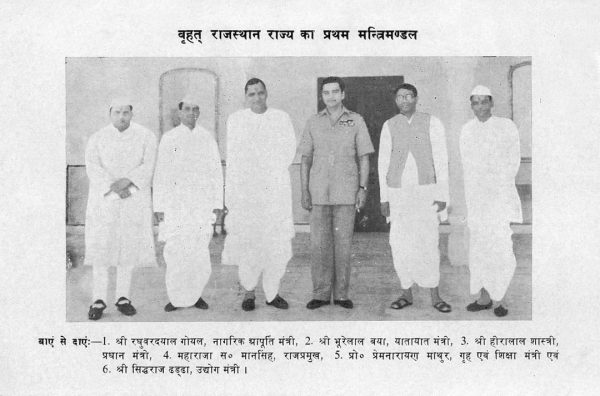 What mighty heroes has our soil produced. These might be a few freedom fighters to be mentioned but the contribution of each and everyone in the formation of us as a nation has been scripted in the history, that too in golden words.
Their remarkable work can not be just appreciated with mere words. We are thankful to all the fighters of our freedom, whether sung or unsung, who despite of all the complications and obstructions stood strong and hard. Entering with pride in the 75th year of Independence. 
Source of the article & images: Eternal Mewar