Cricket, the most entertaining thing that keeps the heartbeat of this 1.3 Billion strong nation alive, is followed as a religion in India. It is not just a sport for the 1.3 billion Indians of the country, it's an emotion. The gentleman's game is the most popular sport in this country and witnesses an unmatched fan following, be it, for the teams or any cricketer in particular. Some of them are not just players, they have biopics made after them as well.
It is the same time of the year again where the cricket fans all across the country just cannot take their eyes off from phones and TV screens.
Yes! 'ICC Cricket World Cup' is here.
After the super-exciting finish of IPL season, we all were eagerly waiting for the world cup. Who wouldn't like to sit and watch our favorite players smash some big sixes and crush the rival team while sitting on a couch? Be it workspaces, classrooms, or any other institution, nobody can ever dream to miss even a single moment of the craziness that spreads during the world cup.
The cherry on the cake for the Indians is, tomorrow, i.e on 16th June 2019, we will be witnessing the most epic and the biggest rivalry in the Cricket history of all time. Yes, you guessed it right, it's…
'INDIA vs PAKISTAN'
With emotions flowing hot in the veins, watching this epic rivalry only gets better when you have a whole gang of people cheering for your favorite team, binging on delectable food and refreshing drinks! Isn't it?
So here, we have compiled a list of places where you can catch this super-emotional extravaganza live on the big screen with your 'Cricket-Bhakt' gang.
The Artist House: The Artist House Udaipur is set in a striking 80-year-old theatre building. The house offers thematic menu drawing from seasonal and global trends of cocktails and scrumptious food. The in-house mixologists experiment with flavors quintessential to the city which makes the place perfect to come and cheer their favorite team this ICC Cricket World Cup.
Location: Near Ashoka Cinema, Thakre Baba Colony, Surajpole, Nada Khada, Udaipur, Rajasthan 313001
Contact: 073573 68111/ 073573 68222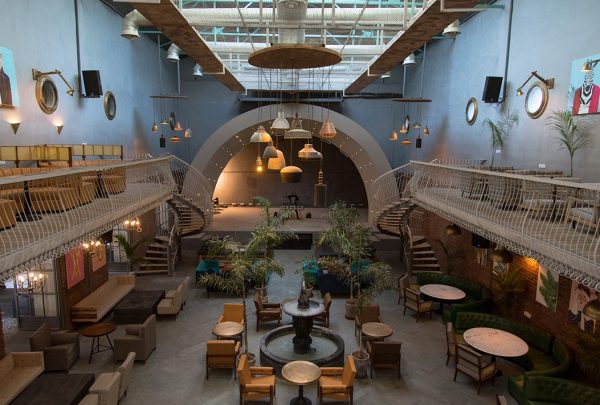 Twist Family Lounge & Bar: A place where people meet to celebrate some unforgettable moments especially the ones from the ongoing ICC Cricket World Cup in a twisted manner. Situated in the heart of the city and quoted truly as Udaipur's one of the most exquisite hangout spot.
Special Offer: Buy beer bucket consisting premium brands like Bira, Kingfisher Ultra, Heineken, Corona and get another bucket of beer at flat 30% off.
Location: Connaught Place, Near Shobhagpura Circle, Udaipur, Rajasthan 313001
Contact:  083062 31050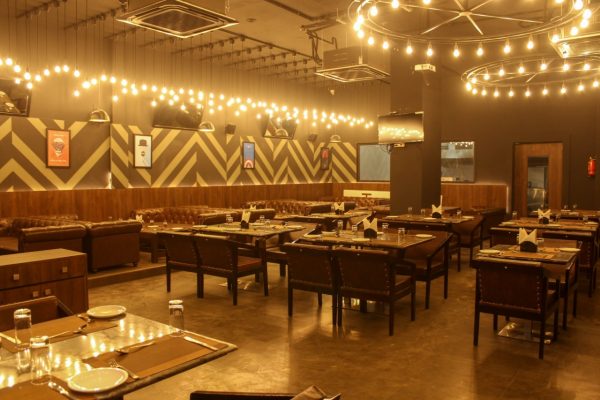 Enigma Restaurant and Lounge: Enigma Restaurant and Lounge have literally got everything a cricket fanatic is looking for. From fine dining to super delicious food to a big screen, Enigma has it all.
Special Offer: Bring your father and get flat 15% discount on all bills on the live screening on Father's day.
Location: 10 / 11 Haridas Ji Ki Magri, Malla Talai, Udaipur
Contact: 097844 49554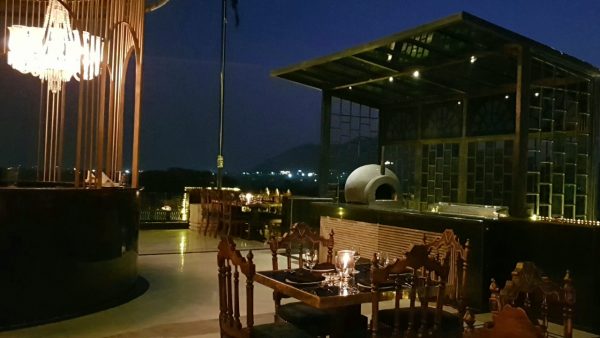 Sun N Moon Restaurant and Cafe: Be it their wacky style of serving food or the simple presentation, that's quite lit, you are in for an unforgettable treat if you want to watch live matches on a giant screen. Avail discounts and great deals during the 2019 World Cup.
Special Offer: 15% off on food bills up to Rs.1500
20% off on food bills up to Rs.2000
Location: Sun N Moon, Above hotel Udai Niwas, Udaipur, Rajasthan 313001
Contact: 090010 06762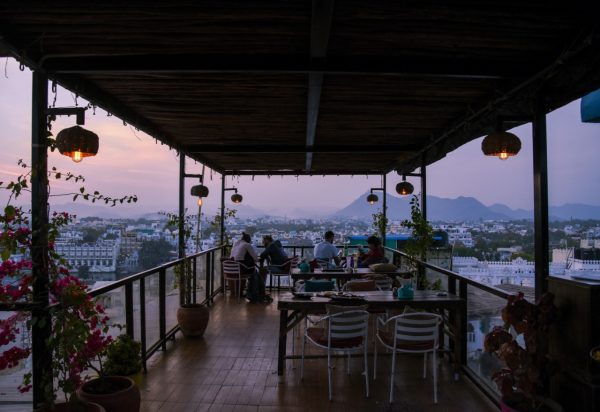 AIR Bar & Kitchen: A sprawling rooftop offering a majestic view of the mighty Monsoon Palace is equipped with a fully stocked bar, a 100 ft long live kitchen, a covered discotheque, a specialty community cooking pad and an entertainment zone with live screening, pool table, speed hockey, foosball. Fancy cocktails and classic drinks with a chic food menu from the streets across the world is a perfect companion to cheer for your favorite team this Cricket World Cup.
Special Offer: Cheer for India with your friends & family at AIR, Udaipur's only rooftop pub & lounge in a five-star resort. Enjoy Beer Bucket with 5 pints @799 or Nonstop Premium drinks at a special rate of @1099 per person, Selected Snacks @199 and get a flat 20% discount on World Cup Special food menu.
Location: JüSTA Sajjangarh resort & spa, Near Sajjangarh Biological park entrance, Udaipur, Rajasthan 313001
Contact: 099995 38959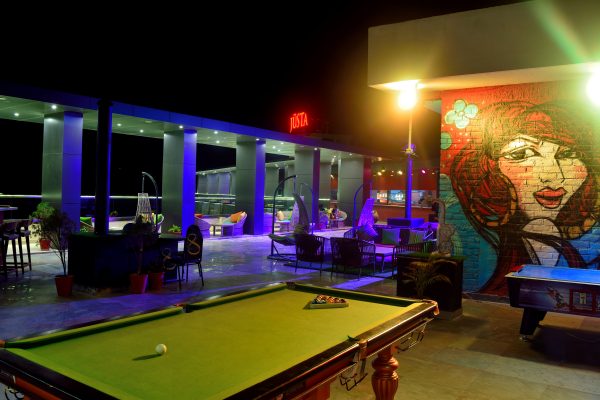 Bluemoon Kinaraz: Enjoy the biggest cricket rivalries of this world cup with the best view of the magnanimous City Palace from lakeside with delicious food, amazing dinner arrangements.
Location: 6, Panch Dewari Marg, Outside Chandpole, Hanuman Ghat, Udaipur, Rajasthan 313001
Contact: 094607 26436
Rootage Restaurant And Bar Lounge: With exclusive Interiors and very attractive menu, the Restaurant is located in the heart of the City. With different types of dining spaces which offer cluster spaces, isolated units of different typologies and Dance floor at the center which make Rootage Udaipur's Biggest Restro Lounge a major attraction for local people and tourist to watch a super-exciting cricket match on big-screen.
Special Offer: Buy 2 get one drink and a dessert free till 7 pm.
Location: Ground Floor, Ashoka Cinema Premises, Surajpole, Udaipur, Rajasthan 313001
Contact : 072300 19831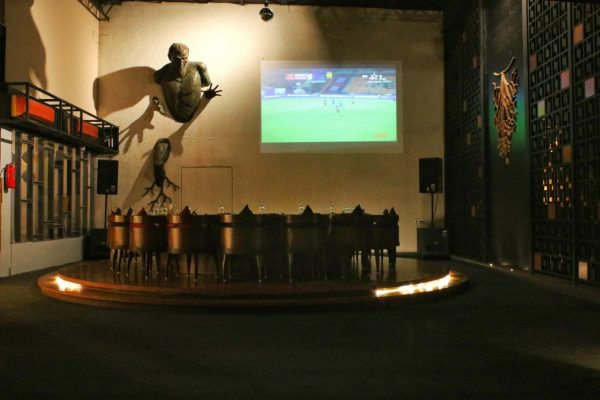 Blu Feather Hotel & Spa: Inspired by the elegant and magnificent peacock, Blu feather is designed to host visitors at Udaipur with the utmost care, comfort, and convenience. Love is the key ingredient for all recipes and care is the only formula to manage guests which makes the place the best for any cricket match.
Special Offer: 1 + 1 on Whiskey for 16th June,19
Location: 4, Pratap Nagar Rd, Bhuwana Sukher By Pass, Udaipur 313001
Contact: 091166 99791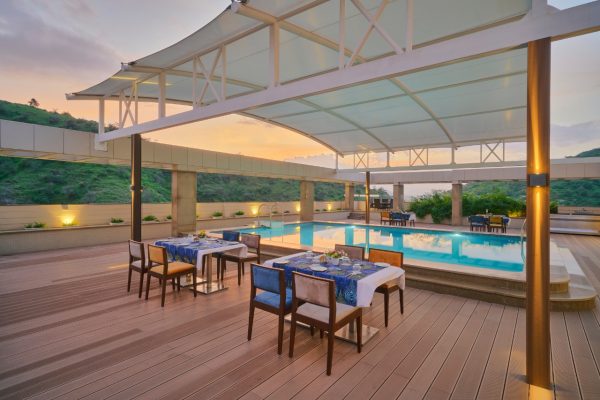 La favela by Aqua Lounge: A restaurant where you can be yourself without pretending anything. Just unculture yourself to break the rules. Get tipsy to the beats of fun, chill and cheer your favorite team over delectable food and refreshing drinks.
Location: Plot No.1, Cross Way Building, 3rd floor, Near Celebration Mall, Bhuwana, Udaipur, Rajasthan 313001
Contact: 096496 86364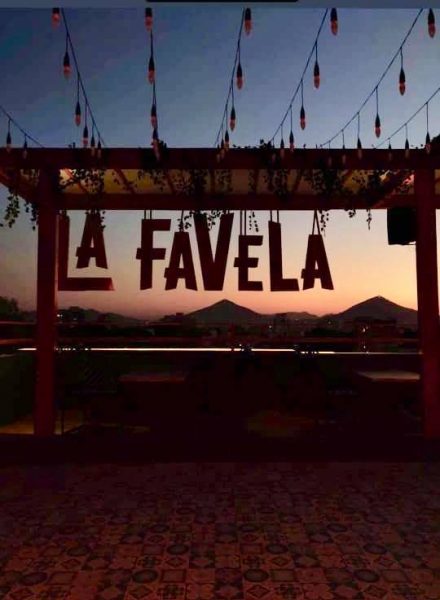 Level 5 Rooftop Bistro: One of the best places to go if you want to watch live sports screening. Enjoy delicious food with rejuvenating drinks and more with your favorite game screened live for you.
Location: 57/2, New Fatehpura, Panchwati, Udaipur, Rajasthan 313001
Contact: 082335 00000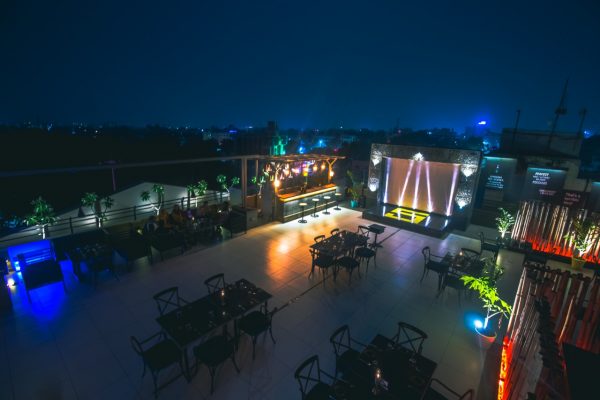 The Balcony: "THE BALCONY" was made with a vision of Giving City of Udaipur a Gourmet Experience with a Casual Environment & hangout Place. The place is open for all age group. A Causal Diner is designed to enchant the audience. The rustic-looking, fashionable eatery, with Teal Colors makes the place most suitable to enjoy a super-exciting cricket match.
Location: Shop No.1, 1st Floor Hazareshwar Colony, Opp Hanuman temple, Court Chouraha, Udaipur, 313001
Contact: 091166 29569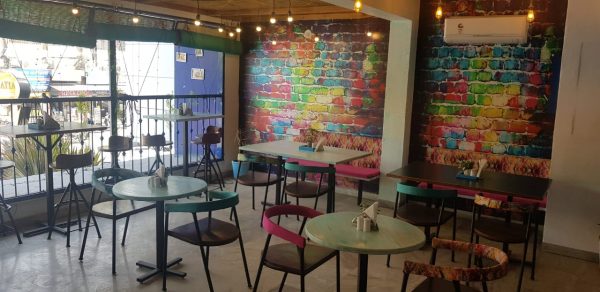 Let's support the 'Men In Blue' to bring the Cup back home.
#BleedBlue 
These are some of the major places screening ICC Cricket World Cup matches along with a really amazing variety of food and refreshing drinks.
Share with us, your favorite Cricket World Cup memories in the comments section below.