Monsoons around Udaipur, if defined in words can be described as actual freedom from scorching hot summers. Light rain showers are boosting for us, and a pleasant welcome to the upcoming joy and pleasure. Late, but Monsoons have arrived in our beautiful Lakecity, and we Udaipurites are all set to welcome them with a warm heart. The scorching summer is finally coming to its drastic end.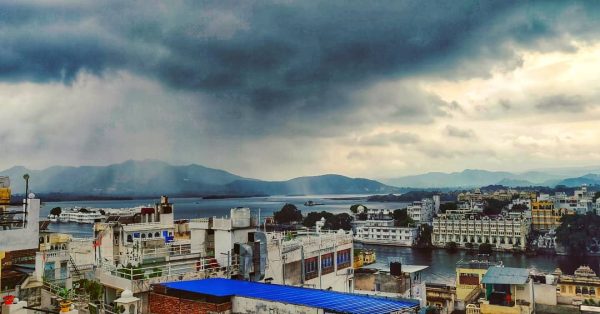 Udaipur looks best in the monsoon season and masses, including national and international tourists arrive in the city of lakes to enjoy the beauty of Udaipur which increases fourfold right now.
Here's a quick and complete Udaipur Travel Guide on how to enjoy Monsoons:
Places to Visit:
Monsoon Palace: Sajjangarh Fort or so-called Monsoon Palace become the hotspots for all the tourist visiting Udaipur during the rainy season. The picturesque view of the city from the top is enthralling.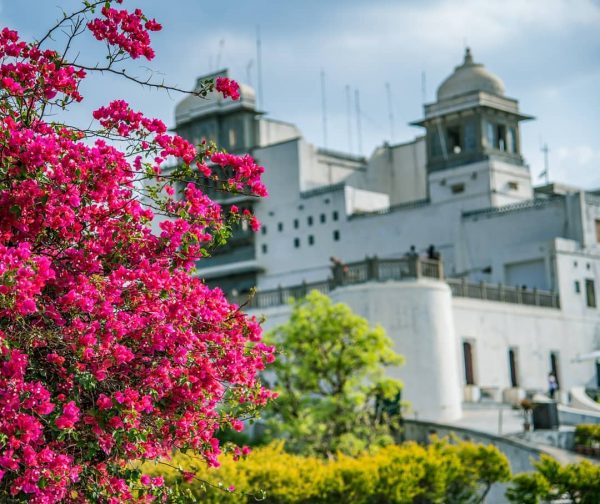 Fatehsagar Lake and Ambrai Ghat: As soon as the drops from the first rain touch the city, these two places get flooded. With water too, but more with people!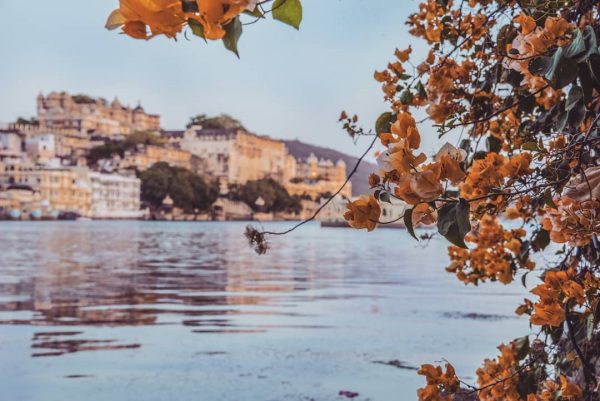 Bahubali Hill: If you wish to witness Sunrise and a Sunset in utmost peace, Bahubali Hill is the way to go for you. The place is situated in the Aravali Ranges surrounding our lake city.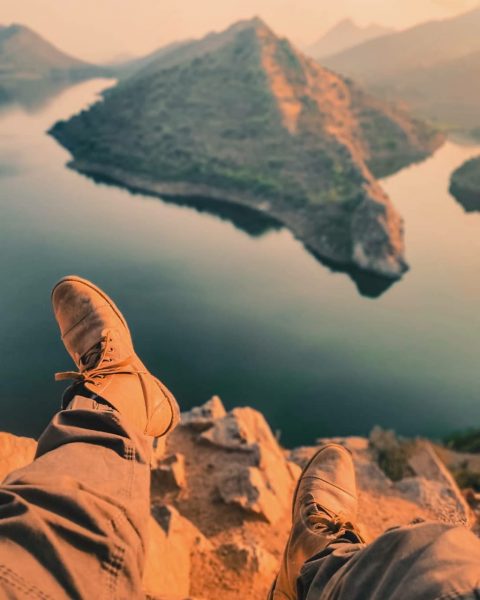 Rayta: Majorly known for the sharp curves, surrounded by the natural valleys and greenery, Rayta gives a magnificent and unseen view of the city. A drive to this place gives a blissful view of Udaipur.
Keleshwar Ji: Situated just a few kilometers away from Pipliya Ji, Keleshwar Waterfall becomes a paradise for all the nature lovers. A bike ride to this place is equally refreshing and rejuvenating as a hot mug of coffee is for a caffeine addict.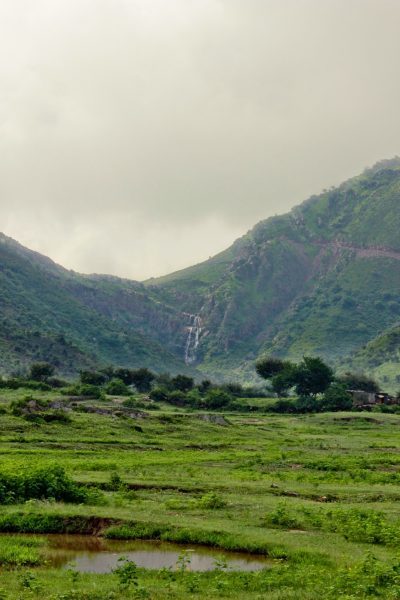 The above-listed locations are just a few, we have listed below a few more places that are a must-visit during Monsoons:
Nandeshwar Ji
Madaar Dam
Chandni Village
Jhameshwar Ji
Kundeshwar Mahadev Ji
Kavita Village
Food to eat:
·Pakode (पकोड़े): Whenever we talk about rains in this city, the first thing that'll ever cross an Udaipurites mind is 'Pakode'. We won't be wrong if we call 'Pakode', the staple food for the monsoon season.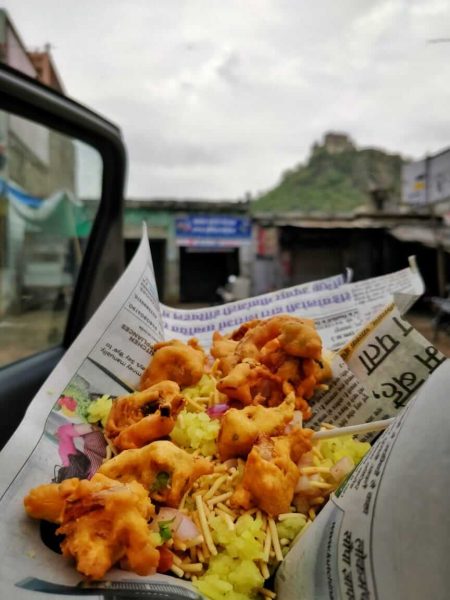 Vegetable Maggi: Hot and freshly cooked Maggi fully loaded with veggies is the perfect food for all the foodies who wanna enjoy great taste instantly.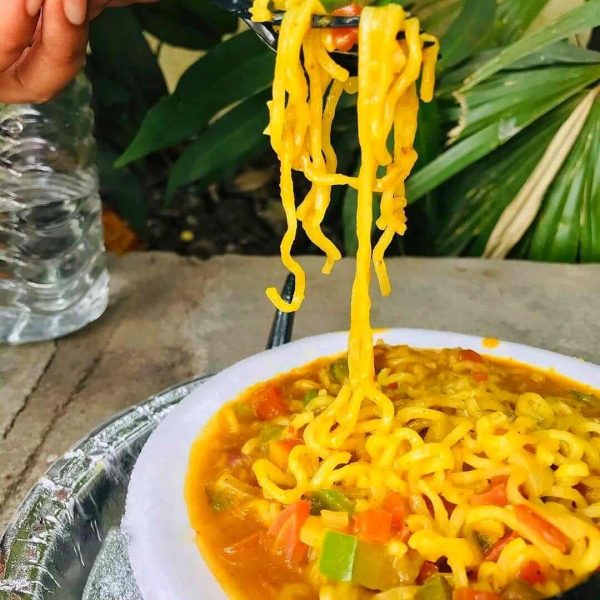 Chai: For all the chai-holics, tea has always been an inseparable part of the daily routine life. Chai becomes of utmost importance while it's raining out there during.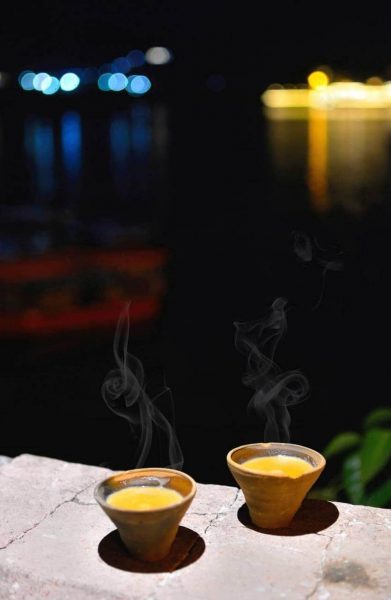 Bread-Bada: Hot Bread-Bada or Bread-Pakoda are seriously a must-try while you are enjoying the monsoons in Udaipur.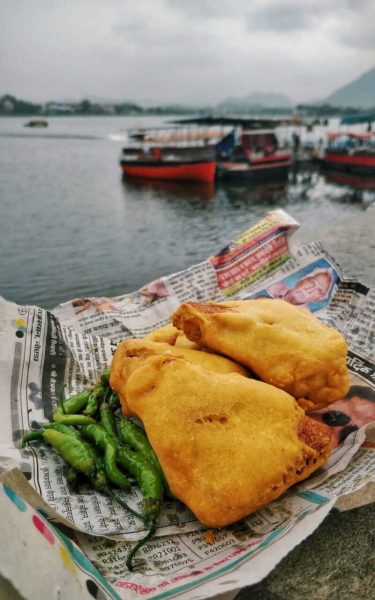 Corncob (भुट्टा): 'Bhutta' is the most enjoyed food when it comes to haveing some light snacks in the rainy season when you are at Fatehnagar. Various stalls and vendors can be spotted near the famous tourist destinations selling sweet corn and corn cobs. These are specially prepared on coal which gives the corncobs a natural taste and aroma.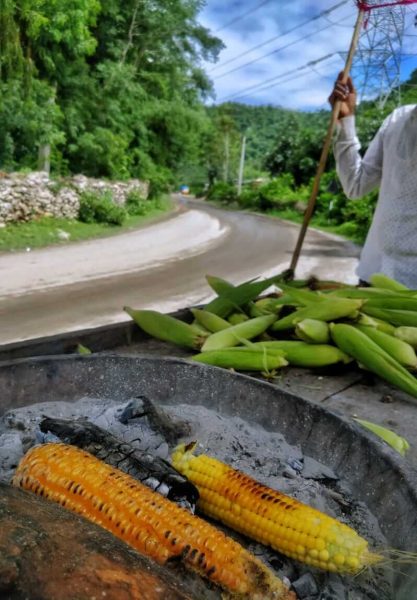 Sandwich:  We all are mad about cheesy sandwiches filled with our favorite creamy veggies, topped up with lots of cheese and that too in monsoons, wouldn't it be the best thing ever?

PC: Spoon n Snap
A guide for safety while you are enjoying Monsoons out there:
Take out your raincoats, umbrellas, waterproof shoes and always keep plastic bags handy to avoid your belongings from getting wet.
A shower after you get wet in the rains is

a must.

Avoid wearing wet clothes without proper cleaning.
Before cooking green veggies, firstly wash them thoroughly.
Carry and drink boiled and purified water, juices and soups prepared at home only.
We hope this guide will help you to stay fit, healthy and enjoy the refreshing monsoons while you are in the Lakecity.
UdaipurBlog wishes everyone a very HAPPY, HEALTHY and UNFORGETTABLE MONSOON.