"नन्द के आनंद भयो, जय कन्हैया लाल की..!!"
"मुरली मनोहर श्री कृष्ण जी की जय..!!!"
With wide cultural diversity, religions, languages, and beliefs, we say India is not merely a country but a beautiful art piece blended with vibrant colours. In India, every other day is an event or a festival. One such festival is Krishna Janmashtmi, which is celebrated as birth anniversary of Lord Krishna and is observed with great vehemence. According to Hindu Mythology, Lord Krishna was born on the 8th day of Krishna paksha (called Ashtami) of Shravan month which usually falls in the months of August-September.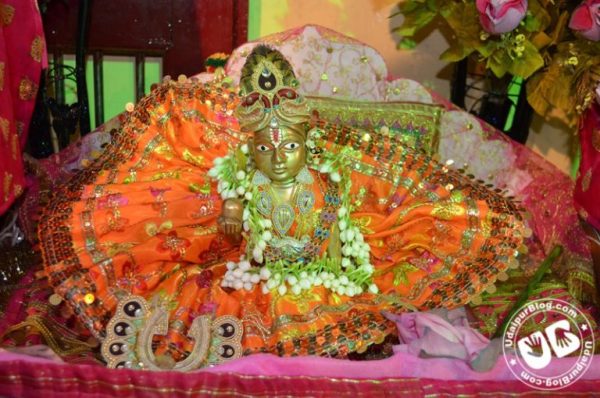 The story of Krishna is deeply embedded in the cultural fabric of India and the people of this land revere him as divine. Lord Krishna is considered to be the eighth incarnation (avatar) of Lord Vishnu who took birth in a human embodiment to end all the evils and injustices. Krishna was the eighth son of king Vasudeva and Devaki and was born in prison, since his parents were captured and imprisoned by his uncle, Kansa. When Kansa identified that his sister Devaki's child Krishna would become the cause of his death, he wanted to kill him to eliminate the root cause. Hence, after his birth, he was secretly sent to Nanda and Yashoda who then brought him up as their child.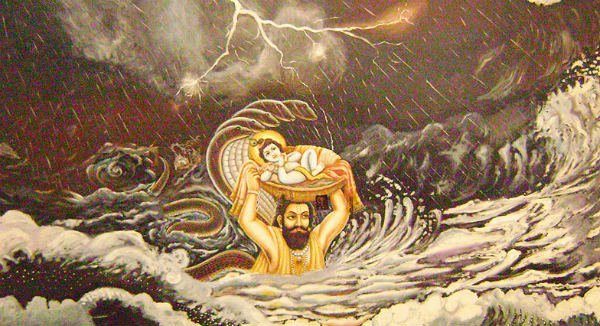 Krishna is known for his mischievousness, and since his childhood, he was very fond of Makkhan (Butter). Ancient Hindu tales reveal that he used to steal butter from his neighbour's place and thus also called with the name "Makhan Chor". To commemorate the birth of Shri Krishna this festival is also recognized as Dahi Handi Parv. During Janmashtmi a Matki Phod event is held at places wherever it is celebrated; in which a group of individuals build a human pyramid to reach the matki (earthen pot) which is hung at a certain height. In India, it is celebrated zealously in Mathura and Vrindavan, the birthplace of Krishna and in the states of Gujarat, Maharashtra, Rajasthan and northeastern states of Assam and Manipur.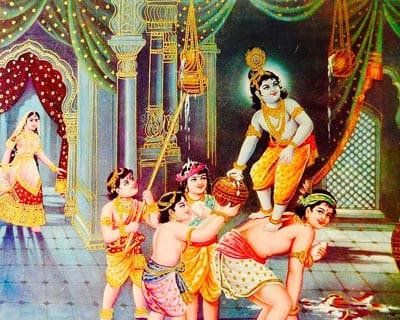 In Mewar region, Vaishnavas consider it as the most important religious festival because it marks the victory of good over evil. In Udaipur, the festival is celebrated in a way that showcases the typical Mewari culture. Several cultural activities are performed in different regions of Udaipur, but the most prominent and renowned one is held at Jagdish Chowk. The Dahi Handi event at Jagdish Temple is the biggest and renowned not only among locals but also visitors. Since Udaipur is a famous tourist destination many foreigners also love to attend this fest and witness this phenomenal event.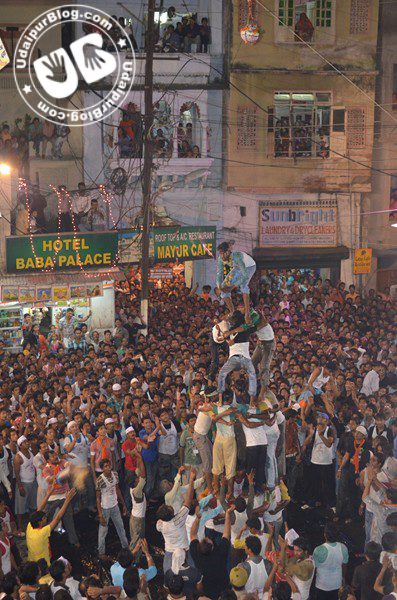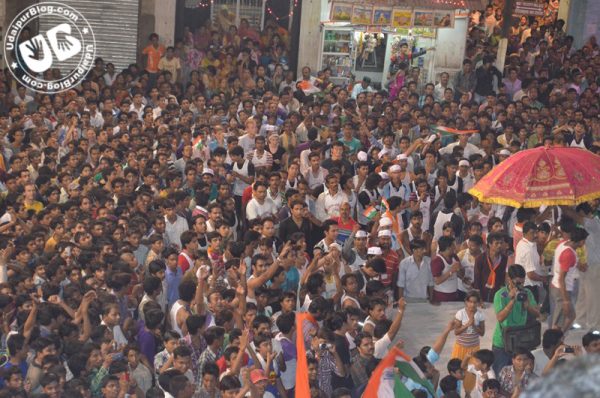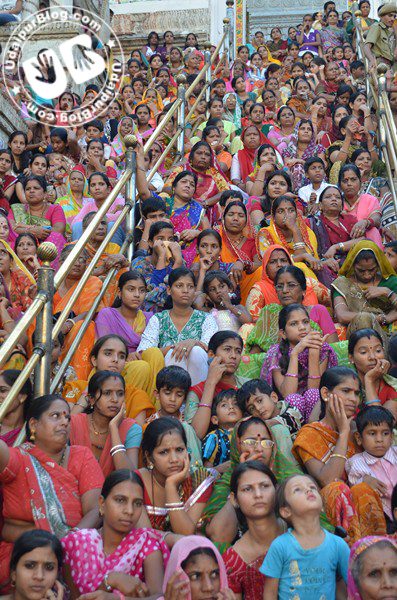 In Mewar region, people usually keep fast and open it the next day or after midnight because Krishna was born at midnight. Devotees believe that Krishna will be born at midnight and thus they should eat only after his birth. In India, you can't say it's a festival unless special sweets are prepared, and Chappan Bhog is one for which Krishna Janmashtmi is famous for. 'Chappan Bhog' is a cluster of 56 dishes which is offered to God on the following day, which is known as 'Nanda Utsav.' After the offering, the food or Prasad is then distributed and shared among devotees so they can end their fast. Lord Krishna is also known as 'Makhan Chor' or "Laddu Gopal" or "Baal Gopal" and called with numerous other names. Since he was very fond of butter and milk, the Bhog mainly include dishes of milk like Makhan mishri (milk cake), rabri, rasgulla, murabba, saag, khichdi, milk, dry fruits, etc.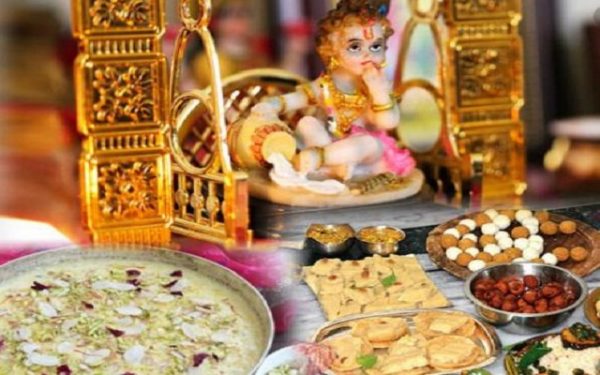 Idols of Lord Krishna is adorned with news clothes and ornaments. The idol is placed in a swing called "Jhulaa," which is also a part of the ritual. Then it is placed in a cradle to symbolize his birth. Women also draw tiny footprints walking towards their house, as a symbol for Krishna's journey into their homes.
The bustling crowd at Jagdish Chowk, the colorful attires, the chants of "Haathi Godaa Palki Jai Kanhaiya Laal Ki", the sweets made of milk and cream, pink-colored Gulal in the air, everything you see around is so enticing that one could easily forget the troubles of life and embrace the festive vibes with both arms open.
Udaipurblog wishes a very happy and joyous Krishna Janmashtmi to all its readers!!!
जय श्री कृष्णा..!!!