Rajasthan is a state of culture, heritage and royalty, and primary among the attributes of the state, is the kingdom of Mewar, the place where festivals, tribes, rituals and folk mingle together to form a diverse view of culture and lineage.
An American photographer, Waswo X. Waswo, has done much to promote the regional culture of this land. His latest effort, in collaboration with local photographer and artist Rajesh Soni, has been the book and various exhibitions titled "Gavri Dancers".
Waswo works in the vintage studio portrait mode, making images with painted backdrops at his studio in the Village of Varda. He then prints black and white photographs that are hand-brushed with colour by his long-time collaborator, Rajesh Soni, a third-generation Udaipur photo hand-colourist.
A recent show has just opened close to New Delhi, presented by Gallery Latitude 28 in the large galleries of Museo Camera, Centre for the Photographic Arts in Gurugram. The exhibition is called "Gauri Dancers: The Opera of Mewar".
Before diving into the event, let's reconcile what exactly Gavri is.
GAVRI
In the versatile land of Mewar, prevails a tribal dance form known as Gavri, Gavari or

Gauri.

The folk dance is treated as a festival by the Bheel tribe of Mewar.

They perform and celebrate the dance ritual with full joy coupled with spirituality.

The festival is significantly celebrated on the next day of Shravani Purnima or Raksha

Bandhan or Rakhi Purnima.

Young boys and men of the tribe dress as females and perform the dance form, village

to village, telling stories through their folklores and tales.
THE EXHIBITION
The art is being presented by Gallery Latitude 28 in the large galleries of Museo

Camera, Centre for the Photographic Arts in Gurugram.

The exhibition commenced from September 17, 2021 and will close on October 17, 2021.

The display of such extensive documentation of a little-know tradition to the Delhi crowd attracted and drew the attention of New Delhi's art community and high society.

Waswo even brought a group of farmers from the village of Boro Walla Madri to make the traditional Gavri elephant within the gallery, symbolically marking it as a ritual performance.

The elephant was made up of grass straws, three cots, bangles, and other village materials.

The tradition of Gavri is almost unknown known outside Mewar. The seventy-five photographs in this exhibition and book are beginning to change that.
Each of the 75 black and white photographs you'll find in the gallery have been patiently hand-tinted by Rajesh Soni, a well-known artist from Udaipur.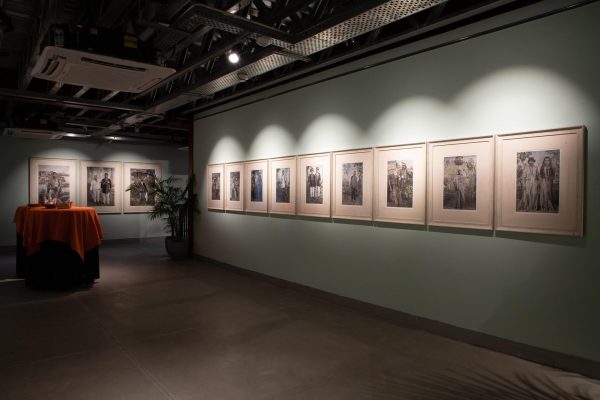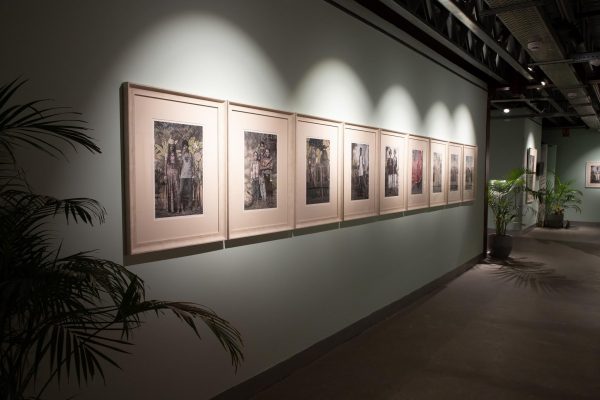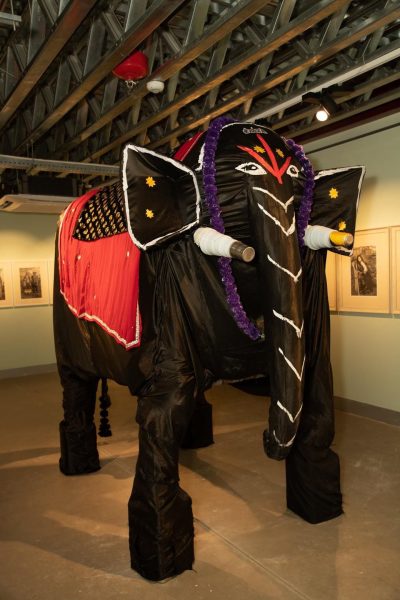 ABOUT THE ARTIST DUO
Rajesh Soni is from Udaipur and is a third-generation photo hand-colourist, primarily known for his abilities to hand paint digital photographs. His grandfather was Prabu Lal Verma, a court photographer to the Maharana Bhupal Singh of Mewar.
Waswo X. Waswo was born in Milwaukee, Wisconsin, in the U.S.A., and studied photography in both his hometown and Florence, Italy. He has lived and travelled in India for over twenty years and has made his home in Udaipur from the past thirteen. Waswo is known as an artist who collaborates with local artists and miniaturists. Waswo X. Waswo's series on Gavri began over ten years ago. His style is to capture portraiture with natural light and an eye for detail. Though he shoots his portraits in a studio, he does his best to capture the naturalistic moment.   
In 2019 the duo of Waswo X. Waswo and Rajesh Soni created the first full-sized hardcover book on Gauri Dancers, published by Mapin, India.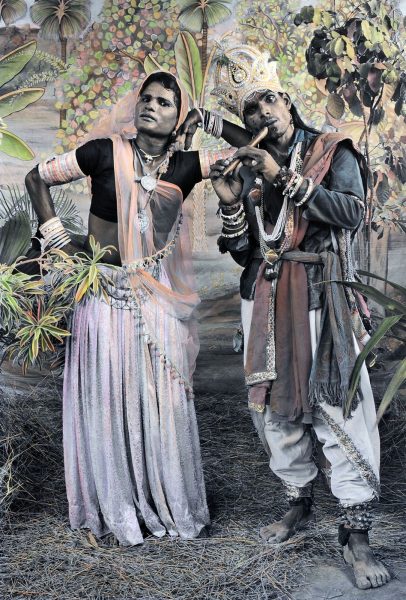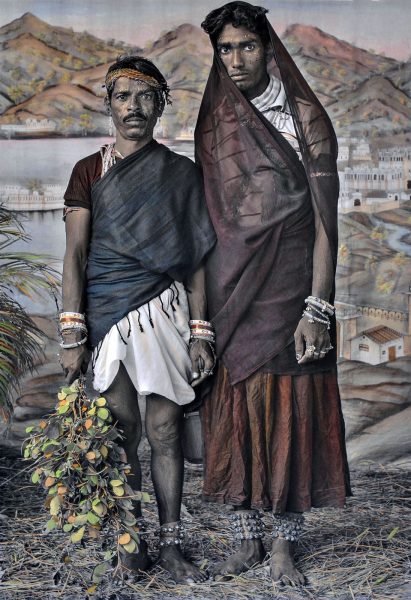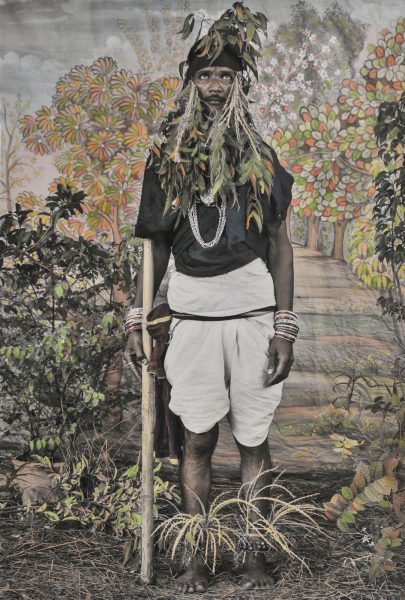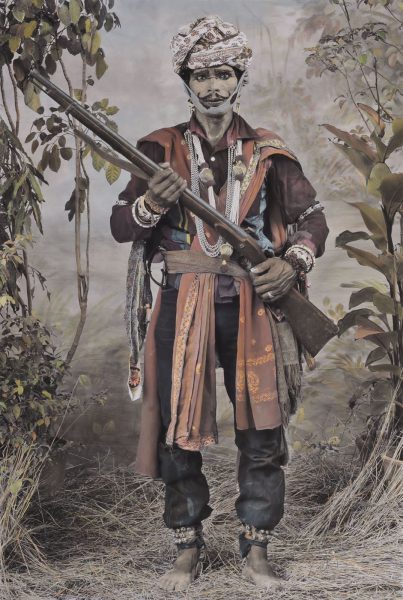 When Mewar's Gavri travelled to the national capital, it was definitely a proud moment. The collaborators from our city are on a mission to promote and elaborate the art and culture of Mewar throughout India and the world. Amidst the times when we are losing touch with our history and culture, this exhibition has reminded us to stick to our roots and be proud citizens of Mewar.