The District Magistrate issued late-night order to declare Udaipur city as a Containment Zone. The order came late in the night after the city witnessed an explosion in the number of positive cases for novel coronavirus on the evening of May 8.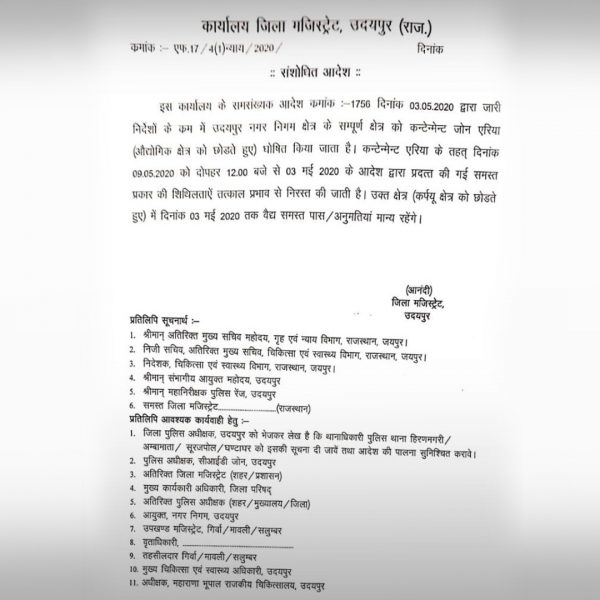 The city recorded the highest number of COVID-19 positive cases yesterday taking the total number of cases to 100.
After the 30-year-old home guard was tested positive for COVID 19 on May 6, the department did the screening and sampling all the people who came in contact with the primary infected in UIT and Kanji Ka Hata.
With 5 of the city police stations already under curfew, the administration decided to clamp down with a containment order for the entire city, rather than establishing curfew in additional areas.
As per the order, Udaipur city will be treated as a containment zone from 12 pm on May 9. Meanwhile, all the will permissions and relaxation given to the people would be lifted back.
What is the Containment Zone?
All activities barring essential services such as medical emergencies and law enforcement would not be allowed in these areas. There shall be stricter perimeter control in the area of the containment zones to ensure that there is no unchecked inward/ outward movement of population from these zones.