Udaipur is an indifferent city of lakes in the hot lands of Rajasthan. Being one of the most favourite tourist destinations of all time, there are plenty of things to do in Udaipur. One may even get confused as the city offers some amazing ways to enjoy the season, whether it's winter or summer. Summer has just knocked on the door of the city and you may be wondering, what to include in your travel list.
So here is the list of top things to do in Udaipur in summer. Let's Go!
Relishing Gola / Gota / Chuski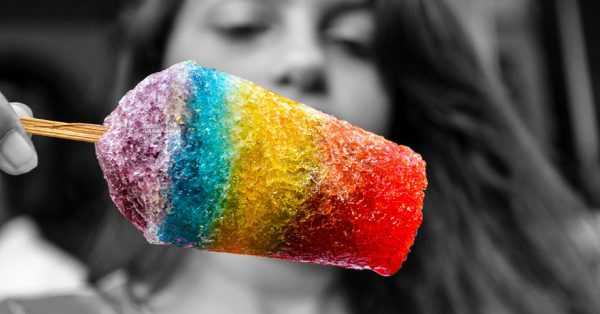 Gola also is known as Gota or Chuski is basically ice stuck on a wooden stick; flavored with tangy, sweet and sour syrups and other add-ons like malai, cherry candies, etc. Often found at the roadside stalls or sold by cart-vendors at various chourahas in the city, enjoying a chilling "Barf Ka Gola" can be one of the fun things to do in Udaipur in summer.
Places to go for: Shreenath Ice Cream, Udiapole
Visiting SajjanGarh Biological Park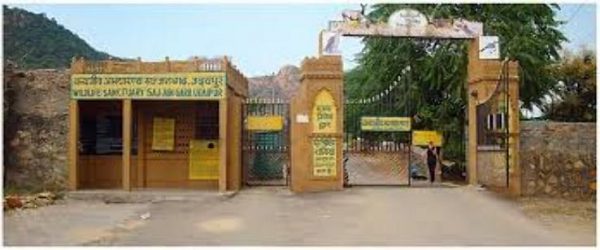 Sajjan Garh Biological Park gives you a joy-ride of natural beauty Udaipur holds, and that's the reason it is among the top things to do in Udaipur. Inaugurated on 12th April 2015 as a zoological garden, its aim was to make people aware of the flora and fauna of the Mewar region. Animals are kept in enclosures with wide spaces for themselves which is very similar to their natural habitat. Himalayan Black Buck, Junglee Cat, Leopard, Tiger, Sambar (deer), Stripped Hyena, Lion, etc. are among the various fauna varieties you can witness at the park and it is a very fun thing to do in Udaipur. Several tourist-friendly facilities include easy and spacious vehicle parking, golf carts for easy and non-tiring sightseeing in the park, drinking water facilities at regular distances, canteen for tasting authentic Mewari delicacies.
Address: Fateh Sagar Rd, Main Gate, Malla Talai, Udaipur, Rajasthan 313001
Timings: 9AM-5:30PM (Tuesday closed)
Phone: 0294 245 3686
Ticket Prices:
Rs. 30 / Adult
Rs. 300 / Foreigner
Rs. 80 / Camera
Rs. 200 / Video Camera
Witnessing the Majestic beauty of Monsoon Palace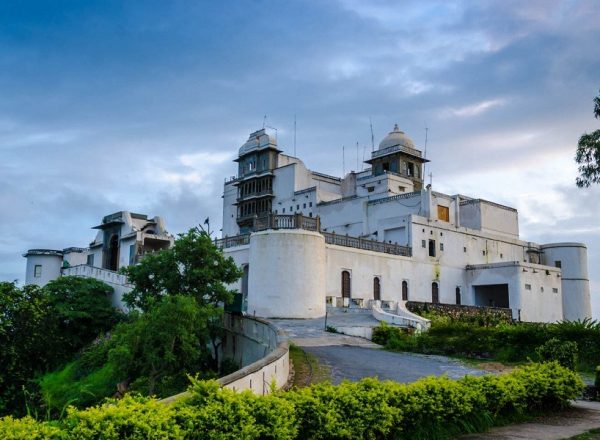 Visiting Sajjan Garh is one of the top things to do in Udaipur as this is also known as Monsoon Palace and has a beautiful white marble structure built by Maharana Sajjan Singh in 1884 at the hills of Aravalli Range. It was initially built as an astronomical center for keeping track of the movement of the sun. The palace is situated at a distance of 5 km from the Udaipur city. It is currently owned by the hierarchical king of Udaipur, Arvind Singh Mewar.
Address: 11, monsoon colony, Sajjan Garh Rd, near Mewar Garh hotel, Eklavya Colony, Udaipur, Rajasthan 313001
Timings: 9AM-6PM
Ticket Prices:
Rs 10 / Adult
Rs 80 / Foreigner
Strolling at Fateh Sagar
Fateh Sagar is an artificial lake built by Maharana Jai Singh in 1678 AD and re-built by Maharana Fateh Singh. It is situated in the northwestern region of Udaipur, which is surrounded by Aravalli hills and woods. It has an area of about 4 km, with a depth of about 44 ft. It has several roadside eateries to satisfy your hunger pangs by delivering different dishes of different cuisines. It is one of the best things to do in Udaipur at night.
Dropping by the Under The Sun Aquarium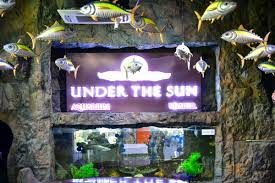 Another spot that has entered the list of top things to do in Udaipur in recent times is Under The Sun Aquarium which is the Biggest Public Aquarium of India. It was inaugurated on 21st October 2017 and is the home of more than 150 species of fishes, Albino Frogs, Indonesian Crabs, and several other exotic varieties of water animals. It also has a tank in which you can experience live fishes surrounding you. Aquarium also provides VR ( Rs 118) which motions under the sea experiences and award-winning oceanic videos.
It has the World's Biggest Aqua Trick 3D Art Museum ( Rs 100) which displays 3D wallpapers for clicking tricky and attractive photos.
Address: Fateh Sagar Overflow, Fateh Sagar Lake, Udaipur, Rajasthan 313001
Timings: 8AM-11PM
Ticket Prices:
Rs 118 / Adult
Rs 47 / Children ( below 15 yrs)
Rs 236 / Foreigner
Rs 118 / VR
Rs 100 / Trick Art Museum
Wandering at Nehru Garden Island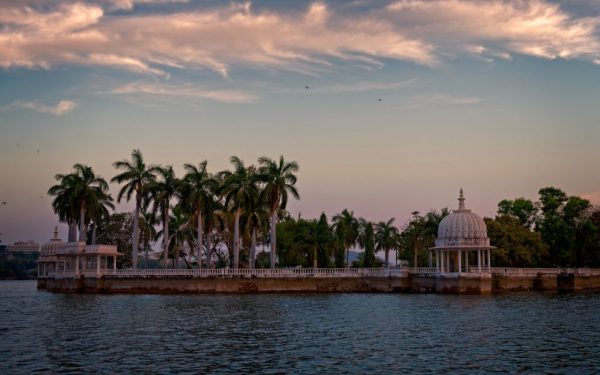 One of the classic and best things to do in Udaipur is wandering at Nehru garden Island which is located in the middle of lake Fateh Sagar. It was inaugurated on 14th November 1967. It is spread in an area of 4.5 acres and has an ovular structure. Its major attraction includes fountains in the shape of a pyramid, various photographers clicking the picture of tourists in Kashmiri dresses which are provided by the photographer themselves. You can go to Nehru Garden Island by taking a boat from Fateh Sagar by line.
Address:  Inside Fateh Sagar Lake, Udaipur, Rajasthan 313001
Timings: 9AM-6PM
Ticket Prices:
Rs 30 / Indian Adult
Rs 15 / Indian Child
Rs 125 / Foreigner Adult
Rs 60 / Foreigner Child
Splashing at Water Parks of Udaipur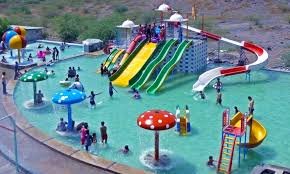 Marvel Water Park – Sajjan Nagar – 10:30AM-6PM (every day)
Jeel Water Park – Chitrakoot Nagar – 10AM-6PM
Beholding the charm of Saheliyon Ki Bari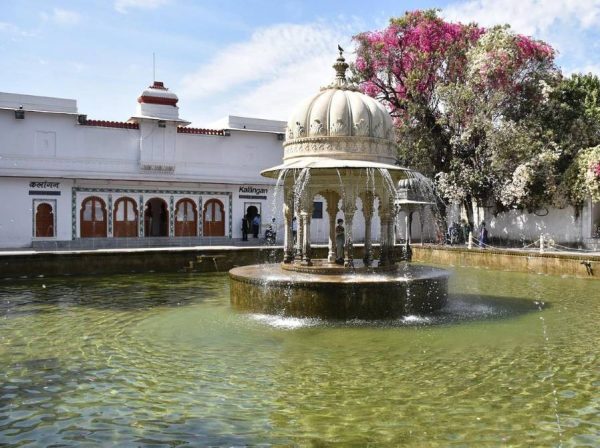 Saheliyon ki bari (also known as the Gardens of Maidens) is a major garden in the northwestern region of Udaipur. Its major attractions include kiosks, fountains, a lotus pool in the center, and elephant sculptures made of white marble. It was built by Maharana Sangram Singh from 1710 to 1734. It was initially laid for 48 maidens who were the royal ladies. The Maharana himself designed the garden and presented as a token to his Maharani as she was accompanied by 48 maidens in their wedding procession. It always remains crowded by the local people as well as tourists, no wonder why it is in the list of top things to do in Udaipur.
Address: Bharatiya Lok Kala Mandal, Lake City, Near Science Museum, Panchwati, Udaipur, Rajasthan, 313001
Timings: 9AM-7PM
Phone: 0294 2411535
Ticket Prices:
Rs 10 / Adult
Rs 50 / Foreigner
Playing with snow at Snow Park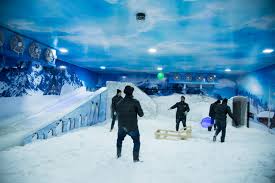 One place which will definitely be among the best things to do in Udaipur is Snow park which is an adventurous artificial park with sub-zero temperature(-5°C). It gives you the thrill of a snowy escapade with a snow cave, snow hut, snowman, sled carts, and ice slides. You can also rejoice your self by dancing on foot-tapping music.
Address:  2nd floor, Forum Celebration Mall, Bhuwana, Udaipur 313001
Timings: 11AM-10:30PM (Everyday)
Ticket Prices: Rs 400 / head
Touring Old city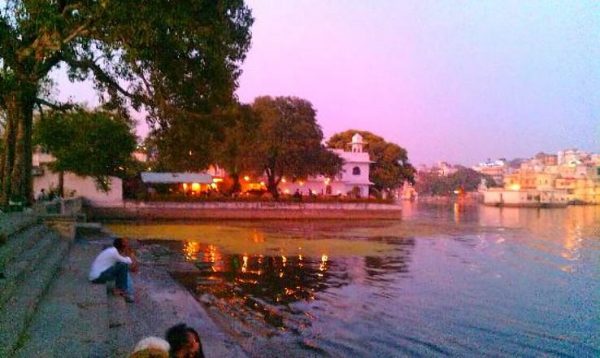 Since ages touring Old City has remained one of the best things to do in Udaipur. It is an area surrounded by the seven gates or poles (Suraj Pole, Hathi Pole, etc). The area is inhabited by the indigenous residents of Udaipur.  It has several ghats or flight of steps leading down to a river. Major ghats are Laal Ghat, Gangaur Ghat, and Ambrai Ghat. It also has a colorful market on both sides of the ride.
Boating in the Lakes of Udaipur
Pichola Lake Boating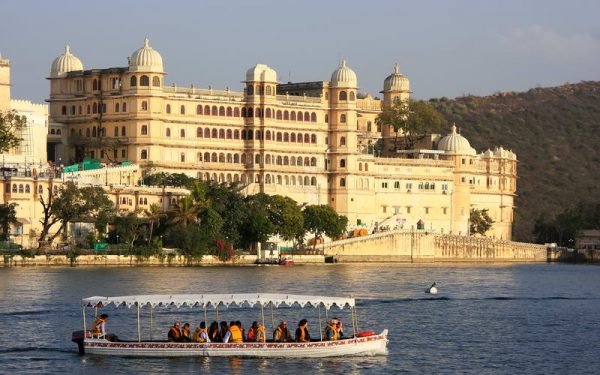 Ticket Price
During Day
Rs 400 / Adult
Rs 200 / Child
During Sunset
Rs 700 / Adult
Rs 400 / Child
Timings: 9AM-6PM (every day)
Fateh Sagar Lake Boating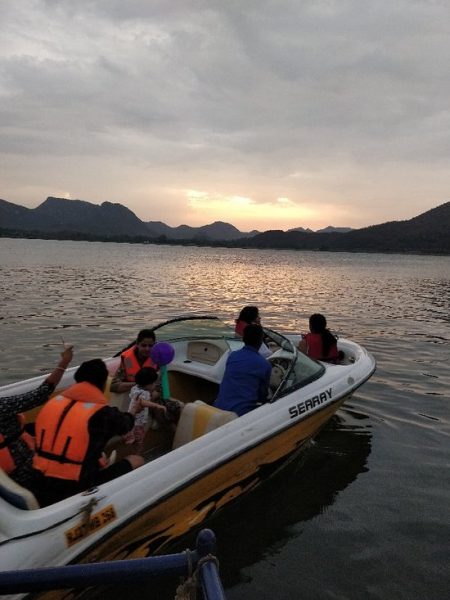 Ticket Price
Rs 30 / person for Regular Boat
Rs 100-200 / person for Motor Boat
Rs 200-400 / person for Speed Motor Boat
Timings: 8AM-4:30PM
Exciting Pool Parties in Udaipur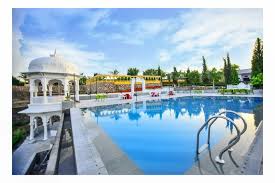 One of the most exciting things to do in Udaipur is organizing Pool Parties with friends and family which are very necessary for heating summer. Cool water relaxes the body and mind and helps to survive the summer. For fixing a place for your own pool party visit Best Pool Party Venue Under 300.
Sauntering at Lake Doodh Talai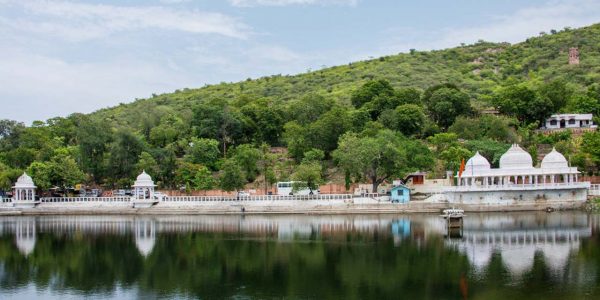 One place which has always been when we talk about the things to do in Udaipur is strolling at Doodh Talai which is a small pond near Shiv Niwas Palace. Attractions at the lake include The Manikya Lal Verma Garden (also known as Doodh Talai garden), Pt. Deen Dayal Upadhyaya Park (Developed by Urban Improvement Trust UIT of Udaipur), and the Ropeway.
Summer Classes by UdaipurBlog
Another must-do thing in Udaipur is enrolling yourself at Summer Classes by UdaipurBlog which happens every year around April in the fields of photography, web designing, graphic designing, video editing and much more. For registrations and further details, contact +91 9929067498
Stay Hydrated!!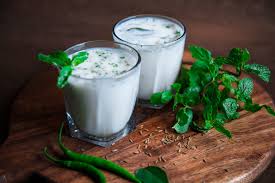 This thing is an 'ought to' activity and should not only be in the list of things to do in Udaipur but a necessity as the wind of loo blows in summer which is the reason for rashes, headaches, sudden illnesses and in some cases leads to fainting too. So for beating the heat, stay hydrated by drinking summer – special beverages such as ganne ka rass (sugarcane juice) and chach (buttermilk).
This is all for the top things to do in Udaipur, I hope you might have found this article informative and catering to your queries. If you still have any questions related to top things to do in Udaipur, please email it to harshna@vivirmedia.com