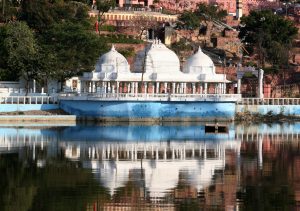 In Udaipur, there is a charming little pond which is popularly known as, 'Doodh Talai', certain people refer to a bit varied spelling that goes, 'Dudh Talai'. Mentioned below is the folklore, which gives a rather strange logic as to why this pond is called what it's called.
~
A few centuries back, there was a king who desired for himself a pond that had no water but milk in it. He ordered the construction of a little pond in the center of Udaipur. Next, he commanded each family in Udaipur to pour one large pot of milk into the pond. The King wanted the sight of a white pond to be a surprise for himself. So, he asked everyone to pour the pot full of milk an hour before the sunrise kisses the earth. There was an understandable concern among the people as milk wasn't affordable to everyone. For whom it was, the thought of throwing away healthy milk didn't agree with everyone. When the auspicious night came, a few large pots of milk were poured down in the newly established pond by the royal household. Everyone did the same with the amount of milk they could spare. There was one wise man who thought to himself, "What if I, instead of milk, pour into the pond, a pot of water? No one will know! As one-pot water won't influence a pond full of milk." As it is widely known that 'great minds think alike. It was a hilarious shock for the king to wake up to the water pond the next morning. Everyone started to call the pond "Doodh Talai" as a tease and the King had never felt such mockery.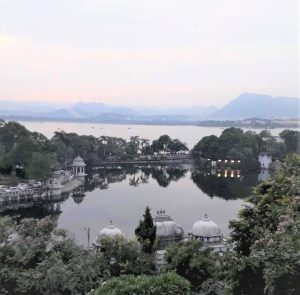 On account of this unaccountable lore, whenever you next visit the tourist spot that is Doodh Talai, do excuse a minute for the king's euphoric ambition.