It is very rightly said that if there is magic on this planet, it is contained in water. Water is tasteless, colourless, odourless but still, it is valued more than anything in the world. We all are very well aware of the fact that there is an urgent need to preserve water for our coming generations.
And there is a zeal in every person to do something about this rising issue. In earlier times, our ancestors would have been also in this same position. They also had a dedication to save resources for us, to make it easier for us. And they did very well in providing us with a comfortable life.
Whatever may be the occupation, preserving water is our moral obligation. And that's what our forefathers would have thought while building these beautiful lakes in our city. We live in a city that is known for lakes in the whole wide world and we take pride in it. Living in one of the hottest states of India, these lakes act as a shield in summers. Where water is scarce in almost every corner of the state.
Today is the day when we highlight the importance of freshwater, that is World Water Day. So, on this occasion, we will take you on a ride to the past where we get to know some interesting facts about the famous lakes in Udaipur.
Lake Pichola
It is an artificial freshwater lake, constructed in the year 1382 AD, by Rana Lakha. Later, Maharaja Udai Singh Ji decided to build the city of Udaipur by the banks of the beautiful lake Pichola. Primarily, dams were made to meet the drinking water and irrigation facilities of the city. Jag Niwas Island is located in the middle of the lake on which stands the proud Lake Palace. It is a 250-year-old utterly romantic palace turned Heritage hotel.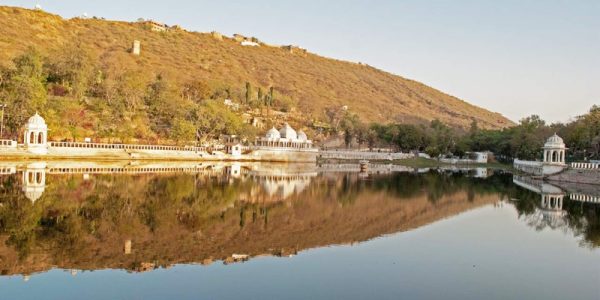 Udai Sagar Lake
The construction of this lake started in 1564 AD by Maharana Udai Singh II. This dam was constructed to supply adequate water to his kingdom. We bet that you had no idea that Maharana Pratap Singh was invited by Kunwar Man Singh the banks of Udai Sagar Lake. Maharana Raj Singh conquered the army of Emperor Aurangzeb near the embankment of Udai Sagar Lake.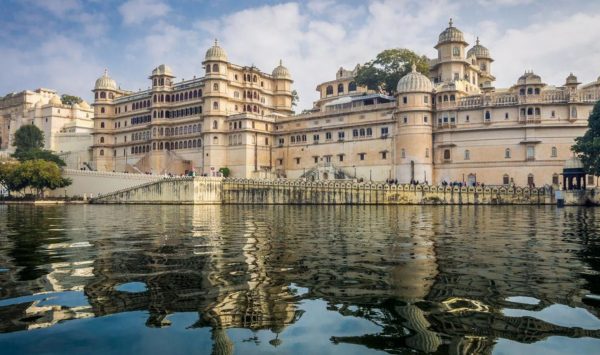 Badi Lake
This lake was built by Maharana Rana Raj Singh I in 1668 AD. Earlier the name of this lake was named Jiyan Sagar after his mom Jana Devi. Later it was renamed Badi Lake as it was under Badi Village. This lake was built to help the individuals of the city in their difficult time in summers and fulfil the need for water.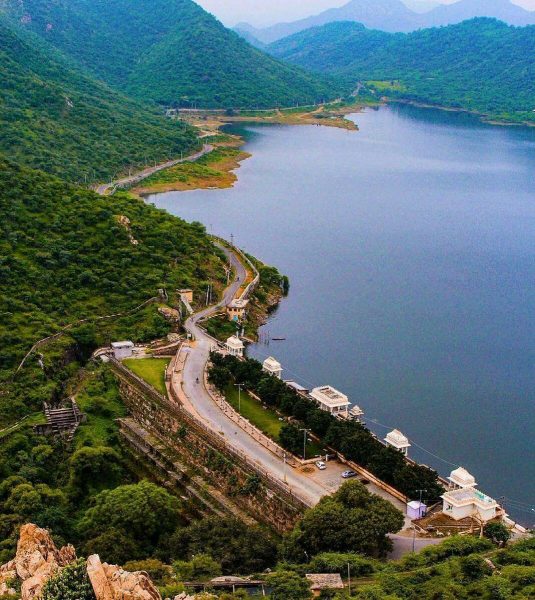 Fateh Sagar Lake
Maharana Jai Singh first constructed the lake in 1680-1698 AD. But, two hundred years later the earthen bund which formed the lake was washed away during floods. And thereafter, Maharana Fateh Singh, in 1889 AD, built the Connaught Dam on Lake Dewali to mark the visit of Duke of Connaught, son of Queen Victoria. The most remarkable thing about Fatehsagar lake is that it provides employment to 60% of the population in Udaipur.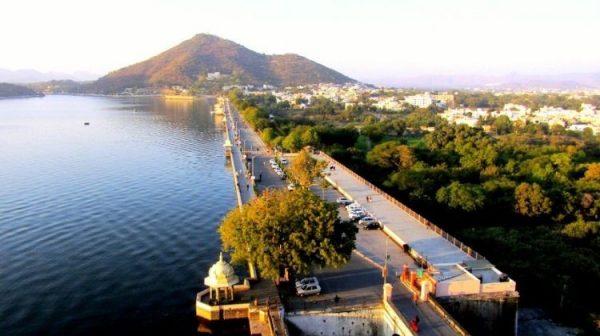 Goverdhan Sagar Lake
This lake was constructed by Maharana Swaroop Singh in 1857 AD. It is the smallest artificial lake in Udaipur. Earlier it was constructed as a small reservoir then by Maharana Swaroop Singh it was made into a lake.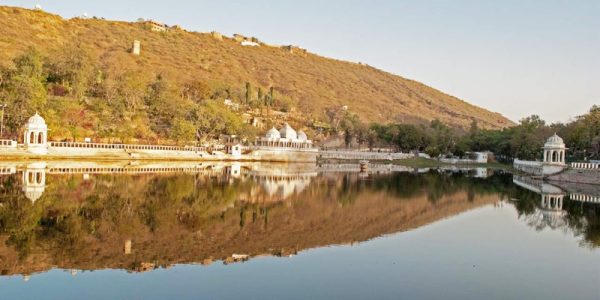 These are some of the top lakes in Udaipur. These lakes were constructed in different times. But one thing was common, they all were made for the betterment of people living then and now both.
To provide a sufficient amount of water to the people of Udaipur, these lakes were built.
We should take pride in the history of the creation of every lake. As we go deep in history, we learn something new. There was a sense of awareness back then to save resources for future generations and we should take it as a teaching on this World Water Day.
History is something that generates questions in all our minds. This led us to find information for this article from Eternal Mewar and Wikipedia. The bits and facts were compiled by- Vaishali Jain.