Do you also look for reasons to eat, to have guilt free binge eating? All of us do. And what better excuse than a festival. The festival of colours is around the corner and we can't keep calm.
Holi is all about celebrating happiness with friends and family. And there are certain food items for Holi that are the best medium for all Indian families to spread joy with their dear ones.
People of Udaipur love celebrating festivals and we do it in style. Udaipurites welcome every occasion with full excitement, enthusiasm and of course food.
On every festival there is a certain food delicacy being prepared in every house in Udaipur. Apart from playing with colours and dancing to our favourite songs, Holi is always associated with various traditional food items that we enjoy every year.
After playing with colours for hours, and taking the longest bath of our lives, we just cannot wait to indulge in our favourite traditional holi food items.
So, to sprinkle some colours on your plate this Holi, we are here with best traditional Holi food items to make the occasion even more colourful.
Traditional food items for Holi
1. Gujiya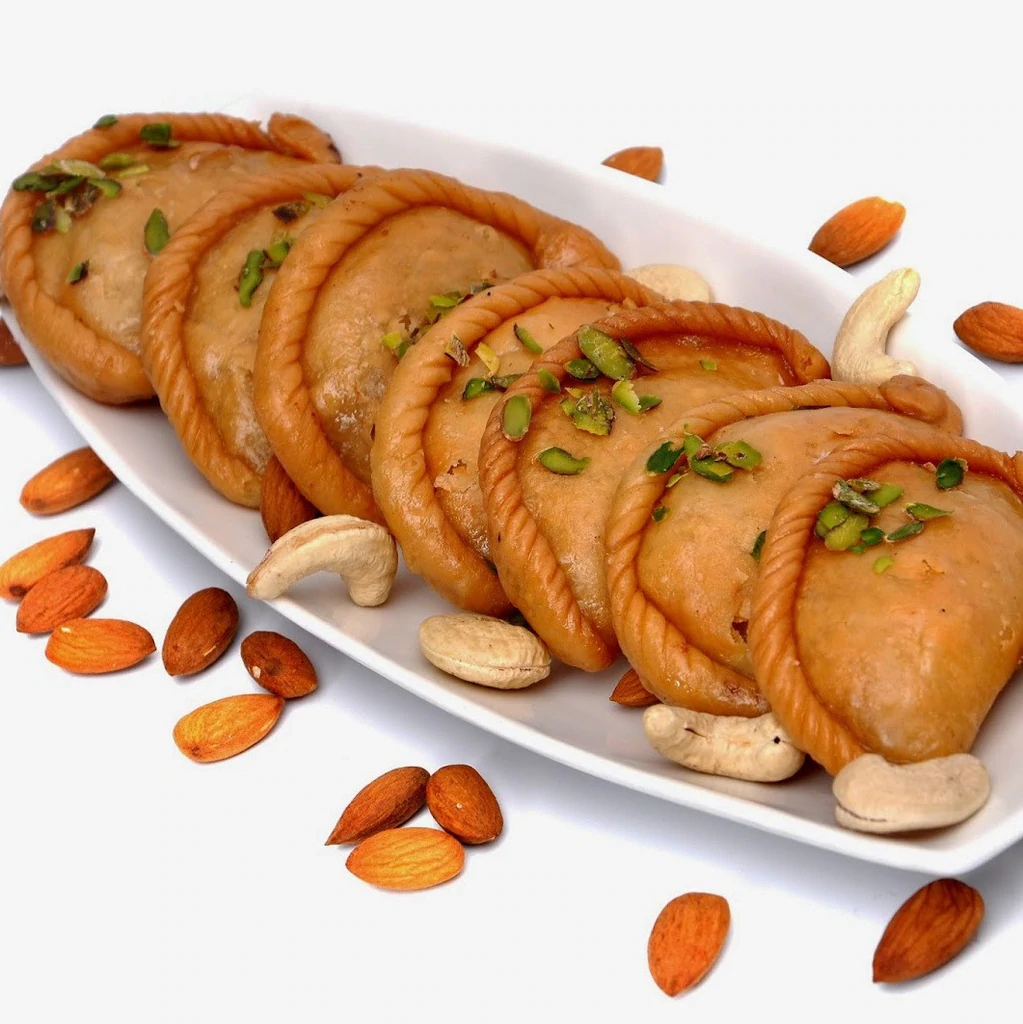 Holi is always incomplete without Gujiya. When we talk about Holi food items, Gujiya is the first sweet that comes to our mind. It is safe to announce that it is the official traditional dish for Holi. One can add a twist to gujiya by baking them or adding Nutella. Thinking of trying the same this Holi, aren't you?
2. Thandai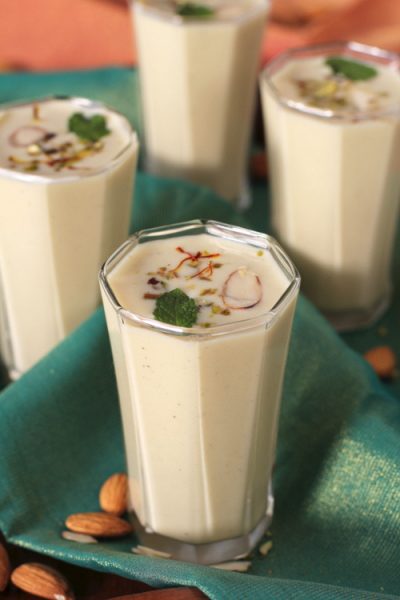 Celebrating Holi under the sun, makes you crave for some chilled flavoured drink. It keeps you hydrated and ensures that your energy does not drop. And what's better than a Thandai? There is no doubt, Thandai adds the perfect colour to the celebration.
3. Puri Bhaji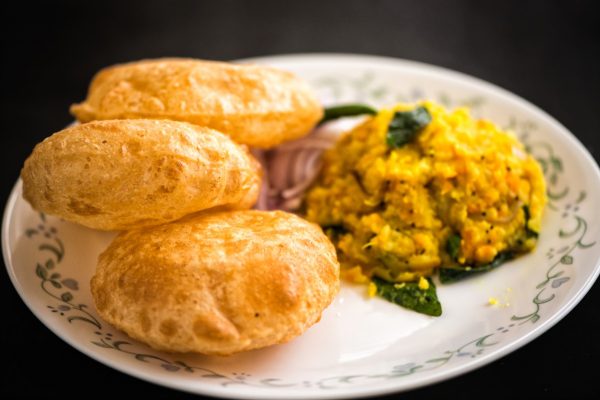 Lunch on Holi is all about poori bhaji. Hot pooris with bhaji is the perfect delight after an endless morning of celebrating holi. It is a go to dish in every household.
4. Kanji Vada

Kanji vada is a traditional Rajasthani dish. Crispy fried vadas are dipped into rai ka pani. It is very easy to make and is a great side item for all the guests on Holi.
5. Dahi Bhalle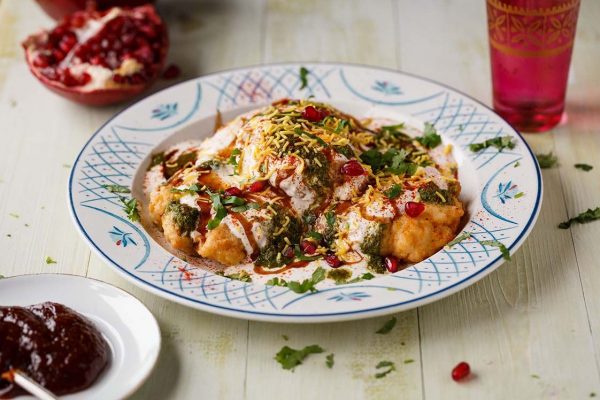 This is the most relished food item in Holi. The soft daal balls are dipped in chilled yogurt, and is garnished with chutney, making it a super delicious chaat. Drooling already?
6. Pakore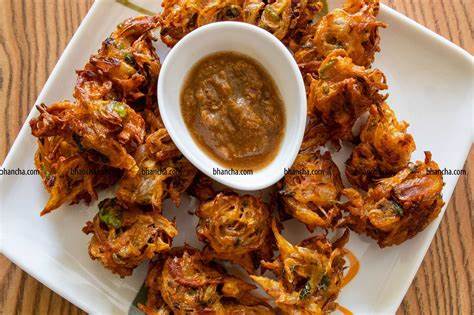 Pakore is hands down the best snack for Holi. During Holi bhang pakore are also prepared. These are nothing fancy. But once you start munching onto them, then there is no coming back.
7. Maalpua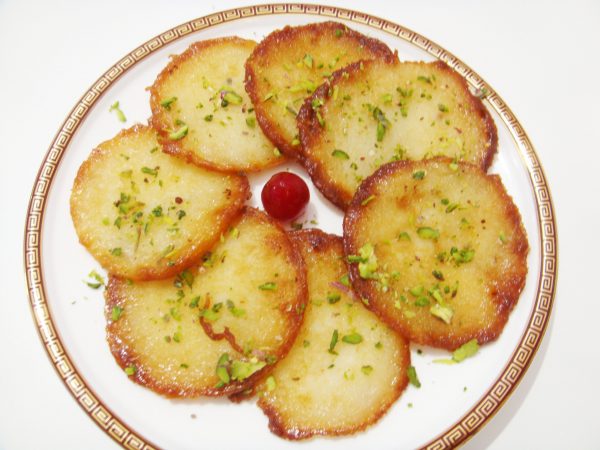 Every occasion is incomplete without something sweet. Maalpua can be a little difficult to make, but the hustle is all worth it. Maalpua is an Indian version of pancakes, but better.
8. Moong Dal Kachori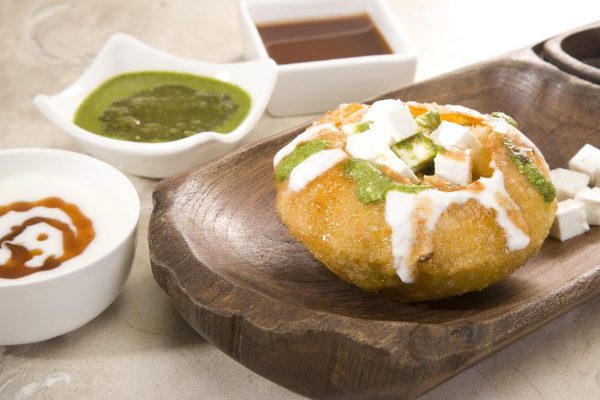 Every Indian celebration is incomplete without fried food. A combination of Moong dal ki kachori, friends and music is what we call a perfect Holi celebration.
9. Namakpare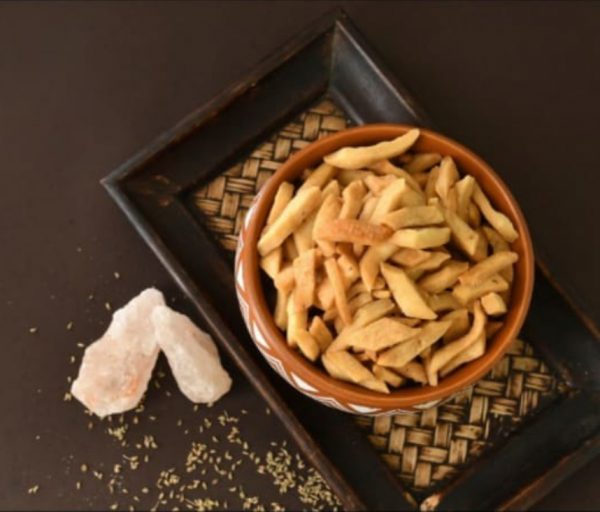 This traditional Indian snack is the best side dish. Generally, in Holi it is made in bulk and stored. So, when guests come over, they are ready to serve. These are salty and crunchy, another snack that you cannot stop munching on.
10. Puran Poli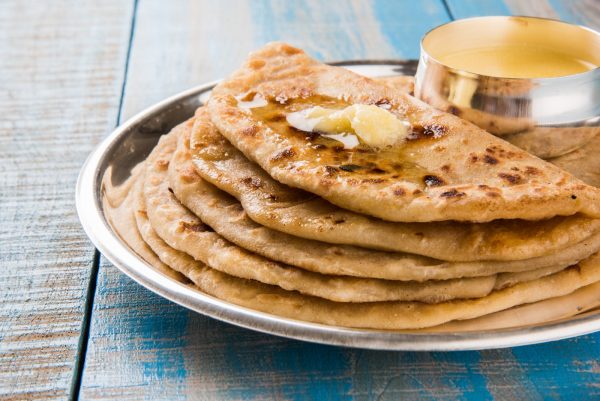 For all the sweet teeth, one should not miss eating Puran Poli on Holi. It is easy to make. Moreover its sugary taste will tempt you to have more after each bite.
We celebrate a number of festivals in India, and every festival has a list of special delights. Every celebration is incomplete without some signature traditional family dish.
Though these delicacies can be made throughout the year, they taste best when they are garnished with the excitement of Holi. And being a Rajasthani, we have an assortment of gourmet's delights.
We are sure you are tempted to have most of these food items. So what are you waiting for? Go and enjoy these delicious delicacies this Holi.
Compiled by- Vaishali Jain