Udaipur is known for many things, where royalty and grandeur top the list, but now we can proudly say that the feathers of innovation and technological advancements have also been added to our hat. There is particularly one product launched by a Udaipur-based company that has caught our eye. This company is making sure that Udaipur's claim to prominence expands beyond culture and heritage.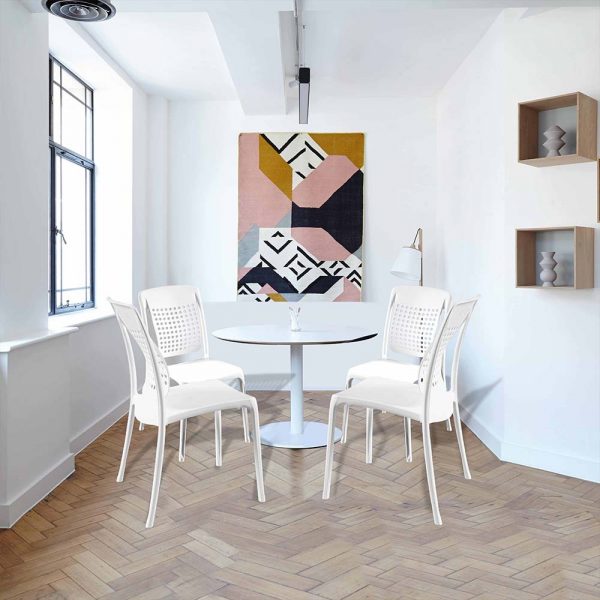 Behold the innovative – Spine Care Chair 2109 that has become quite a rage across the country. It is a plastic chair that many furniture designers worldwide are beginning to acknowledge as the cutting edge of modern plastic chair design. PIL Italica Lifestyle Ltd., an NSE/BSE listed plastic furniture and material handling products manufacturing company, based in Udaipur, designed this excellent injection-moulded plastic chair in association with a team of Italian designers and engineers.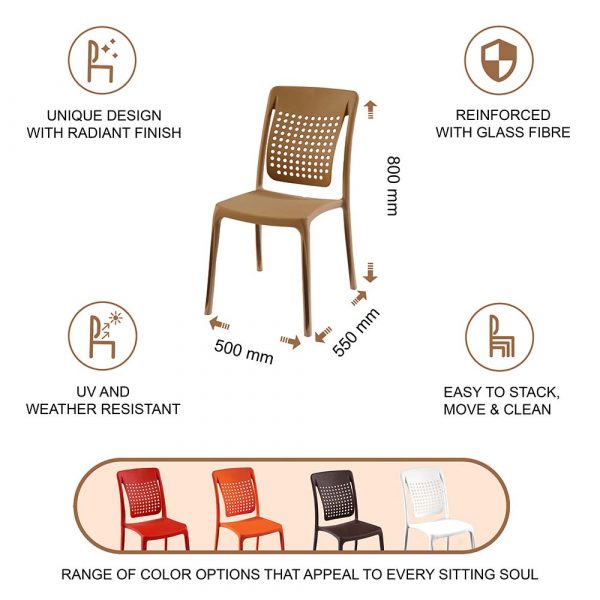 You must be wondering why this chair is so unique?  Well, it takes care of your back in all its glory.
So, let's take a closer look at how the Spine Care Chair 2109 is the best pick for you to reduce any back pain issues you face due to the work-from-home scenario lately.
A One-of-its-kind Monobloc Plastic Chair offering flexible backrest in India:
Plastic furniture is manufactured using injection-molding technology. It is a moulding technique formerly limited to making solely rigid objects with no mechanical components. However, with the Spine Care chair, Italica's designers and engineers have raised the bar by moulding a chair with flexible back support that moves with your spine for the first time in the world. Even if you move your body back and forth while sitting on this chair, the back support will remain attached to your spine. This chair's flexible spine to upper back support makes it particularly pleasant to sit in for lengthy periods. The doctors tested and recommended the spine care chair, making it an even more reliable option for back pain relief.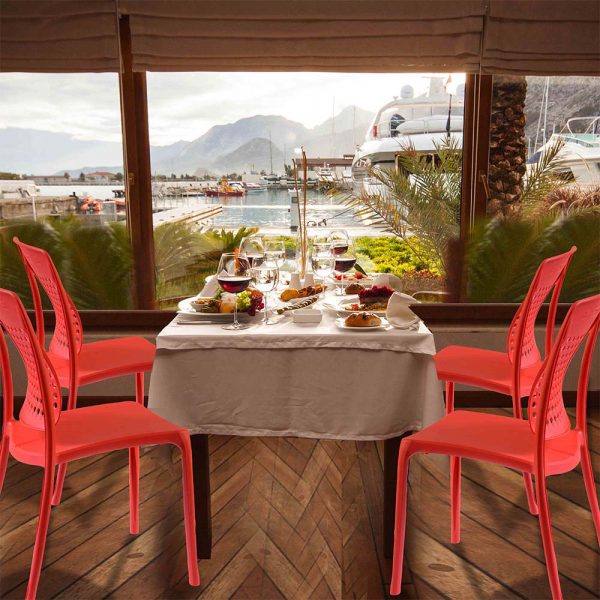 Curved Design for Back Support:
It is indeed a one-of-a-kind plastic chair with a dramatically curved backrest. It combines executive office chair comfort with a wonderfully streamlined design. This colourful chair may be used as a focal point in any location, including the home, office, café, or restaurant.
Intricate yet Unbending Design:
It appears to be an elegantly crafted plastic chair at first glance. When you watch closely, though, you can see how a combination of complex design and material-technical work together to achieve extraordinary aesthetics and strength.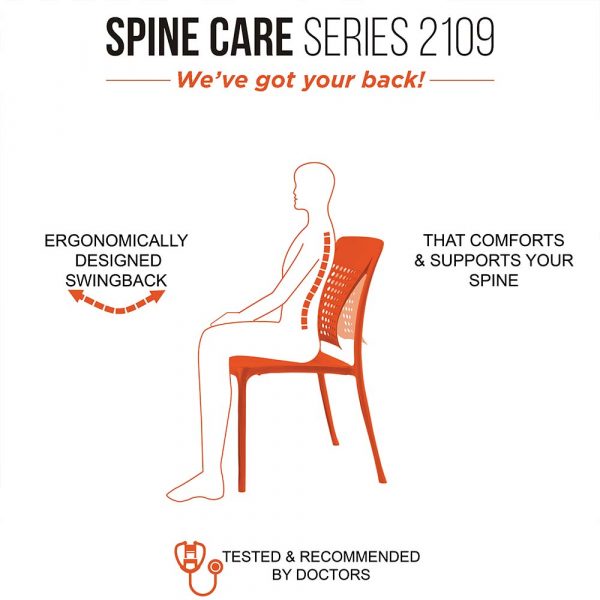 Benefits of the Spine Care Chair
All the spine care chairs have been tested to withstand a weight of 150 kg. It also has a UV coating all around the body that keeps the colour from fading.
This incredible product has re-established Udaipur as a place that is more than just a tourist destination. It's no longer only the City of Lakes. The city is proud to present the Spine Care Chair, the most advanced plastic chair our nation has ever seen.
In the current scenario where people are engrossed with the Work from Home routine, the Spine Care Chair has proven to be a lifesaver. It is a trending piece of furniture, especially gaining popularity among the millennials. The content creators on various Social Media platforms are referring to the Spine Care Chair with the hashtag #itsamillennialthing.
The Spine Care Chair is the epitome of style, practical use, as well as comfort. Its raised design has proven to correct your posture while sitting for long hours during work from home or in the office. The chair is made up of high virgin plastic with a toughened matte finish for a stylish look.
The chair was launched in December 2019 and has gained a lot of exposure since its inception. Within a year after its launch, the Spine Care Chair took over the furniture industry in India, and the sales took a hike to 25,000 units per month. It is a hot-selling product on e-commerce platforms such as Amazon, Pepperfry, and Flipkart. If you want to bring the Spine Care chair home, go to Italica's website to receive the best pricing and free home delivery anywhere in India.
You can also find all of Italica's other premium plastic chair series at italica.com.