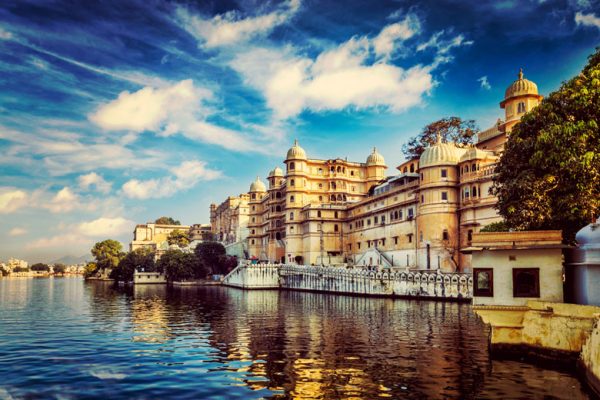 It's famously believed that a beautiful thing leads to another beautiful thing. Udaipur is one such thing, rather a place, neighboring with surplus beautiful destinations. All we need from a monotonous week is a trip that resembles a chain reaction leading to bliss. A day to stock mental energy that lasts the whole week ahead. You deserve that off-day, travel as you mean it.
Places to visit in Udaipur are innumerable, but this piece of writing serves you a list of places encompassing Udaipur. It includes places that are almost or a bit more than at 2 hours of distance from Udaipur. If you are a tourist, then we hope that we have successfully extended your trip to Udaipur.
Jaisamand Lake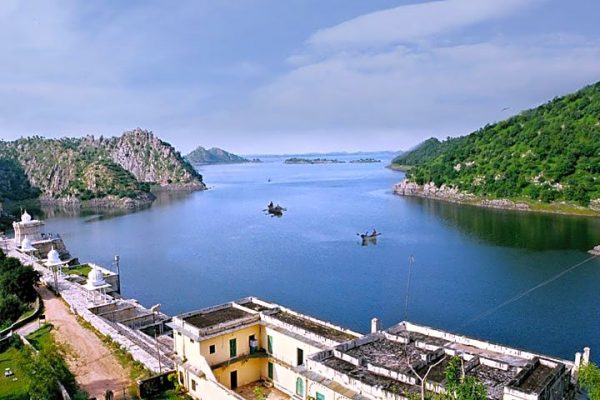 Planning a day trip to Jaisamand, you can expect breathtaking scenery, beautiful resorts, maybe haunted summer palaces, both flora, and fauna. It's the second-largest artificial lake in Asia. You can relish in a serene boat ride at Jaisamand lake and have a lovely stay at Jaisamand Island Resort.
Jaisamand is at a distance of 75km (1hour and 40 minutes) from Udaipur.
Haldighati + Kumbhalgarh day out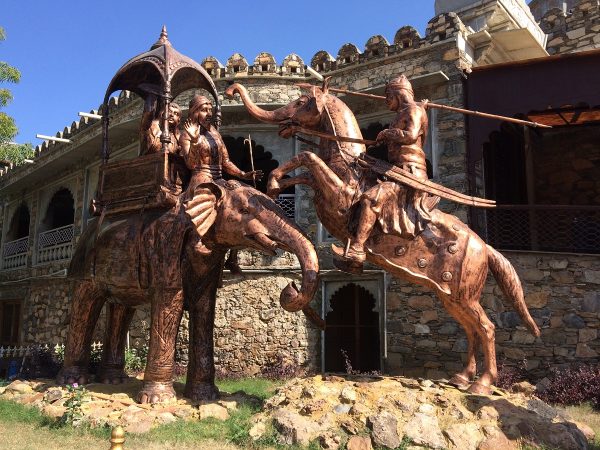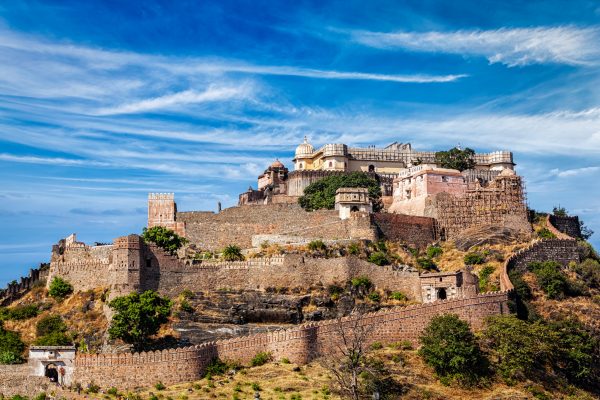 Kumbhalgarh is a magnificent fort near Udaipur. It is also a world heritage site included in Hill Forts of Rajasthan. It is the second-largest wall after the Great wall of China. The fort is as glorious as its tales and makes a suitable place for a day trip. On the way to Kumbhalgarh, Haldighati can also be visited. The ferocious war between Mughal emperor Akbar and Mewar King Maharana Pratap was fought here. Your time here can share with you the gore behind the name Haldigathi.
Haldighati is 50 km from Udaipur and on the way towards Kumbhalgarh. Distance between Udaipur to Kumbhalgarh is 85 km
Ranakpur Village 
Ranakpur is an antiquated and charming village situated inside the cozy hug of Aravalli Mountain Range. It also has an artistically appealing and famous Jain temple. The temple is widely known for its intricate carving, exquisite finesse and not one pillar being identical to the other in terms of patterns chiseled on them. When you travel here, you can also visit the attractive Ranakpur Dam and Ranakpur Fort.
Ranakpur village is at a distance of 94km (1hour and 50 minutes) from Udaipur. 
Chittorgarh Fort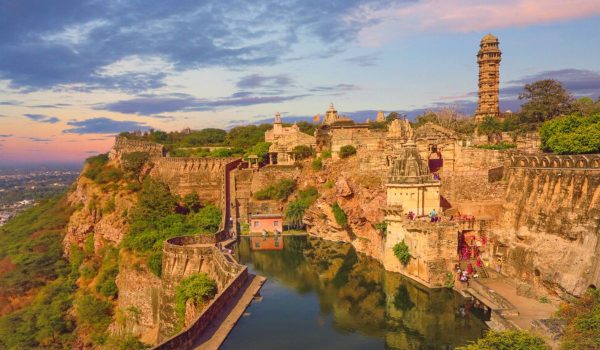 One of those great forts near Udaipur, it's also called the Water Fort as a result of having 84 water bodies inside. Vijay Stambh and Kirti Stambh are the main attractions of the fort. A day trip to Chittorgarh will make you privy into the folds of history and severity of Jauhar.
At a distance of 115km (2 hours) from Udaipur, this fort stands tall atop a low mountain. 
Mount Abu District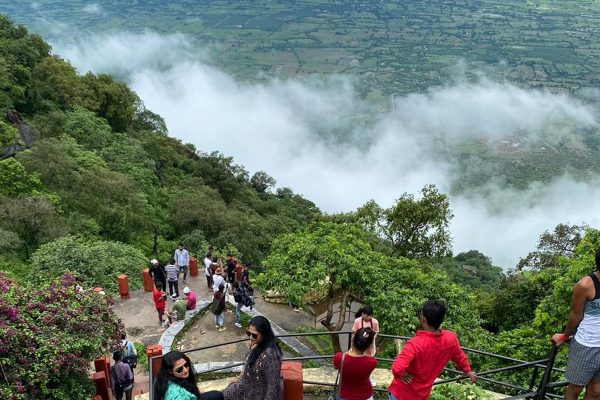 Acknowledge your desire to breathe in the crisp air of a hill station by planning a drive-up to this hill station near Udaipur. Anciently known as Arbudaanchal, you'll be the spectators of gorgeous scenic beauty. There are various tourist attractions at Mount Abu, you may feel the need to extend your trip from a day to at least two days to revel in its tranquility. Dilwara Temple is one such marvel of Mount Abu.
Mount Abu is 163 km (3 hours) far from Udaipur.
Nathdwara
Nathdwara is a fascinating city with a river flowing along with it. It is brimming with spirituality and purity. It is also a festive city at certain times. It is advisable to not leave Udaipur before visiting here. The temples in this city are alluring, artistic, and simply beautiful. Worshippers of Shreenath Ji, flock here several times a year.
Nathdwara is 46km (1 Hour) afar from Udaipur. 
Ekling Ji Temple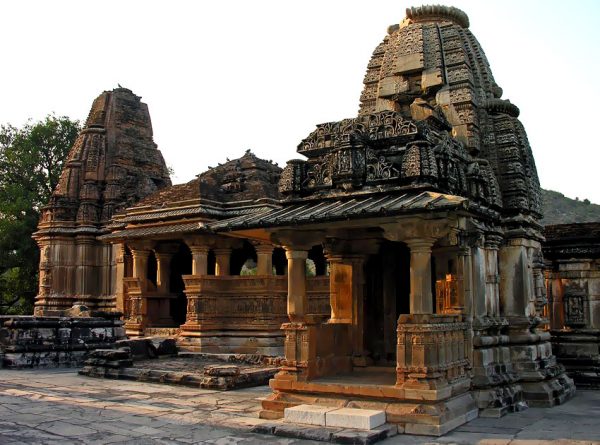 Also known as Kailashpuri, this temple is excellent in its allure. It's exquisite and makes one quite thoughtful. A day out for spirituality will undoubtedly cleanse the tiresome week you must have had. Ekling Ji temple is one of a kind in terms of architecture. 
Ekling Ji Temple's distance from Udaipur is 21 km (25 minutes).
Rajsamand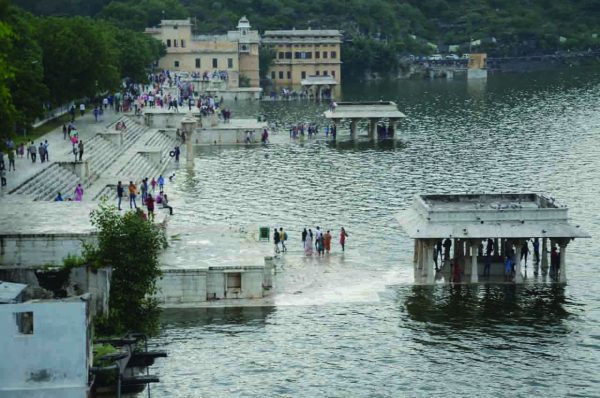 Rajsamand is a small town with a famous artificial lake. For anyone who desires to spend a peaceful day, the lake is quite scenic. It has the ever-golden backdrop of the Aravalli Range. There are a few more tourist spots in this town, it would make for a great day to spend as a holiday.
Rajsamand is at a distance of 62 km (1 hour 10 minutes) from Udaipur.
Plan a one-day trip to any of these places for your deserved holiday. Breath in the beauty and exhale the worry. Let yourself detoxify from the burden of the week spent working. For more such gorgeous places read part 2 of this article.