It will not be disputed to say that Udaipur is a treasure trove of nearby attractions. It always allows you to discover a new location. And if you're a wanderer, you might be tempted to look for something entirely different each time you step a foot out.
Well, there's a village named Rama, situated in the foothills of Eklingji. It is surrounded & blessed by immense greenery. If calmness is what you seek, then the cosmos has a new remedy ready. And you might want to avoid skipping out on coming here for a fun weekend. Let us make you a little more aware of facts related to it.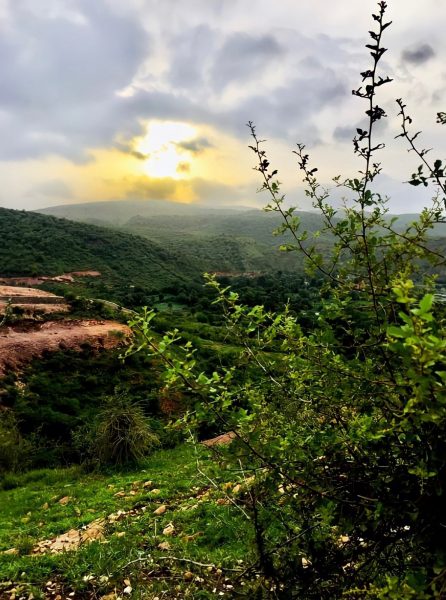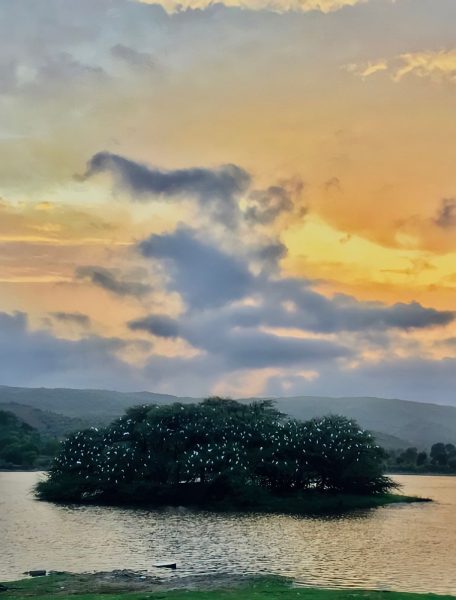 History & Origination
In the mid 17th century , Shree Umed Singh Ji Jhala came to Rama and became the first Thakur Saheb of Rama. He came from Kotdi thikana and the Kotdi family belonged to Badi Sadri.
Shree Umed Singh Ji and the Rajrana of Delwara Shree Kalyan Singh Ji 2nd had good relations. He used to consider him as a younger brother. That's why Rajrana gave the fort of Rama to him.
Later Shree Umed Singh Ji called his brother Shree Moad Singh Ji of Delwara also to Rama as well and since then both of the families and its generations are living in Rama.

Source : eagelwanderers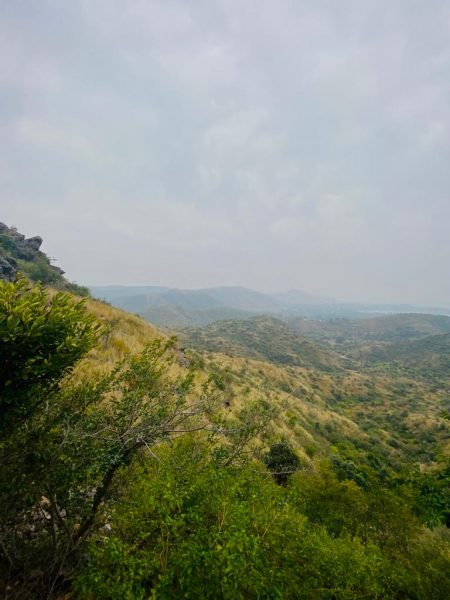 At that time Rama was just a jungle and only Aadivasis used to live there. Also during that time Rama's fort served as Delwara Royal Family's farm house.
When the time came to mention thikanas into the history , at that time Rama was struggling with establishing itself. And because of lesser resources it was left behind and very few people came to know about this village.
Heritage
Due to its lesser-known prestige, this village has many undiscovered attractions, each of which has a unique backstory.
1. Temple in Baghela Talab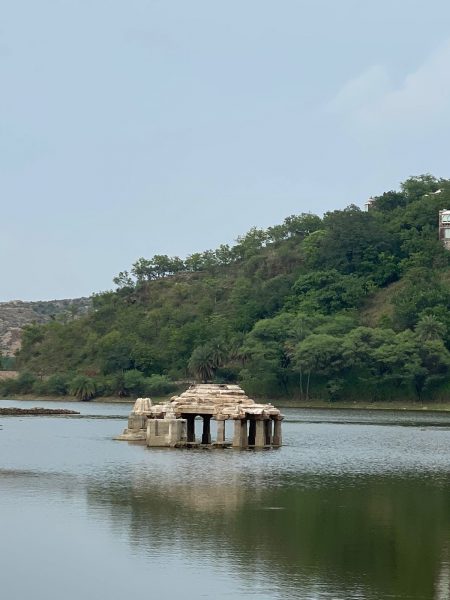 There's a pond which is known as Baghela which was built by Maharana Mokal in the name of his brother 'Bagh Singh'.
And it is said that where the pond is located, there used to be a small colony and a temple which got submerged into the water when the pond was made.
Although, the remains of the temple can still be seen, which is half-drowned into the water.
2. 2000-3000 Old Adbudji Jain temple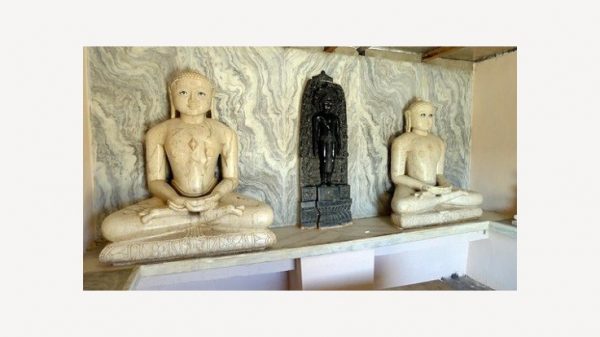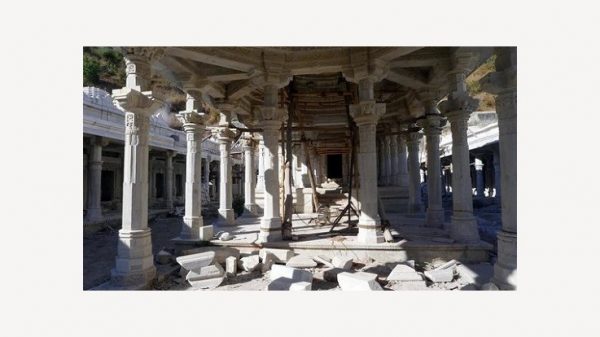 The history of the temple is thought to have started in the fifteenth century. The temple, which is devoted to Lord Shantinath, is said to have been built during the rule of Rana Kumbha.
The temple was given its name Adbhut or Adibudji because of its magnificent idol. The 9-foot-tall temple idol is what draws the devotees.
This Jain temple, which is partially built on a rock, is also known as Padmavati-Mandir. A Parsvanatha shrine is located in the main sanctum.
The temple has a solemn Mula-Prasada, a lofty central Shikhar decorated with Anga-Sikharas, and a domed maapa with projecting porches. Three sanctuaries can be found inside the temple.
3. The First Capital of Mewar and Sahastra-Bahu Temple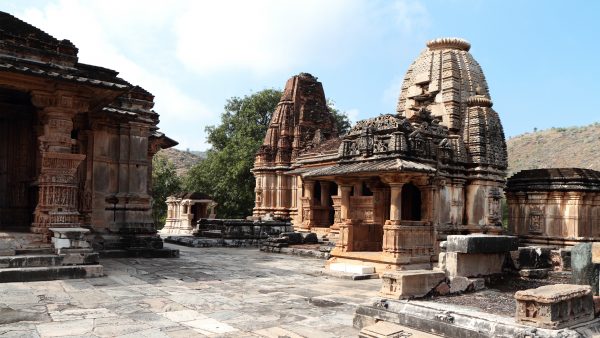 The place where Rama was established use to be called Nagda. It served as the Mewar rulers' initial capital. It was founded by the Fourth Mewar King, Nagaditya, in the 6th century and has since drawn tourists from all over the world.
A well-known Lord Vishnu temple from the 10th century, also known as the "Sahastra Bahu Temple" is located nearby (famously known as Saas-Bahu Temple).
Some Fun Facts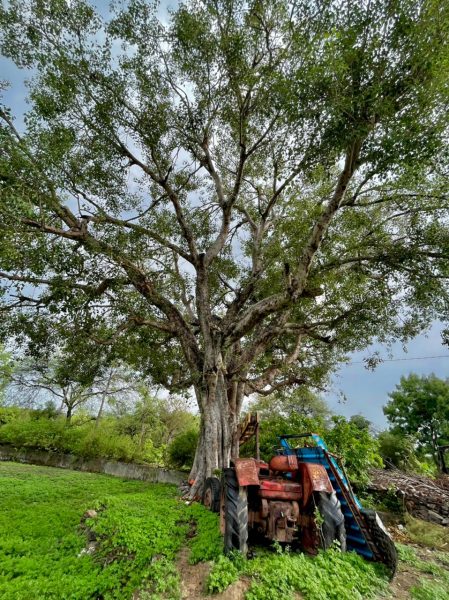 A tractor has been stranded in the village for a very long period now. And over the time, it evolved into a vintage and rustic look. Now, a lot of people are willing to offer lakhs for it.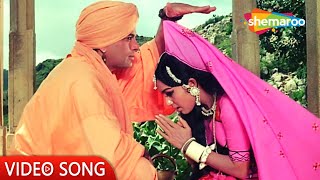 A famous bollywood song : "Sona Laija Re Chandi Laija Re " featuring Dharmendra and Aasha Parekh was shot near Baghela Talab.
Despite the fact that this village has garnered less attention over time. Now that you are aware of it, why not plan out and go to this serene village. You will undoubtedly have overwhelming experience with a great amount of peace.