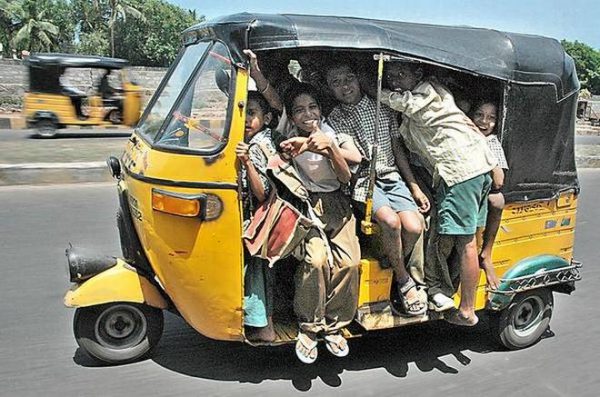 After the strict instructions from high court and its orders regarding the safety of school-going children, administration has decided to take strict actions against auto drivers and also the schools with which they are affiliated. Increasing cases of accidents and parental complaints have forced local authorities to pay serious attention to the issues. It must be noted that auto drivers have built unions and are hauling more than their carrying capacity. Small kids are even made to sit in the boot area of rickshaws, keeping their lives at highest risks.
Observing the scenario, followed by high-court's orders, a meeting between traffic department, district transport authorities, NGO, van and auto union members was held on Tuesday. Representatives from different schools, were also invited to bring to their notice about the severity of the issue and get an assertive support from them.
It was also directed that schools must issue strict instructions and do not allow overloaded vehicles in their campus. Besides, they must also ensure that rules are duly followed by the vehicle drivers. Each school must have complete information about the drivers, including their name, vehicle no, phone no, licences and other relevant documents. Parents must also to be enrolled in road safety clubs of every school. Any negligence in following of rules by schools and/or drivers will be dealt with strictness.  Traffic inspector, Netrapal Singh stated that, "only drafting of challan is insufficient, hence more stringent actions will be taken as this issue is related to lives of children".