"God cannot be everywhere, so he sent doctors."
National Doctor's Day was created by the Indian Medical Association in 1991 to highlight the contributions made by doctors to society. But this day is celebrated on different dates in different countries. India celebrates this wonderful day on July 1. Moreover, this day also coincides with the birth and death anniversary of Dr Bidhan Chandra Roy, the second chief minister of West Bengal who was also a physician.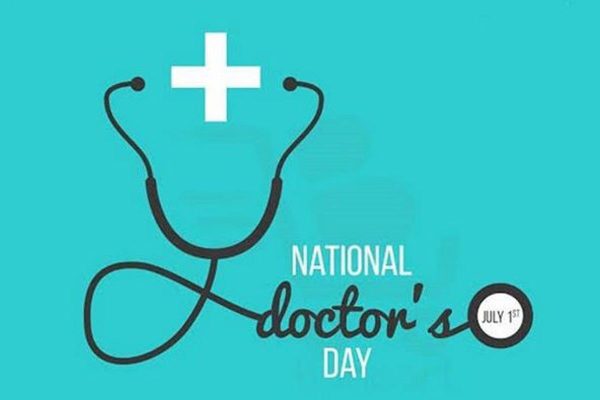 The Theme of National Doctor's Day 2022
"Family Doctors on the Front Line" is this year's National Doctor's Day theme. This theme highlights the contribution made by the medical professionals towards their families and the whole community as well.
History of National Doctor's Day
This day was originated in 1991 in the memory of Dr Bidhan Chandra Roy. He was a distinguished physician and the second chief minister of West Bengal, whose birthday and death anniversary coincide on the same day that is July 1. Hence, he was the inspiration behind the creation of this day in 1991. Besides honouring Dr, Bidhan Chandra Roy, The Doctor's day is also celebrated to felicitate all the medical professionals for all their hard work, perseverance and dedication to their patients.
Who was Dr Bidhan Chandra Roy?
Born in West Bengal Dr Roy was a well-known physician and civil rights, activist. Furthermore, he was also honoured with the Bharat Ratna award in 1961, as the nation's highest civilian.
Significance of National Doctor's Day
The purpose of celebrating National Doctor's Day is to honour doctors for their commitment to improving and saving the lives of patients. Their roles and duties are acknowledged respectfully on this day.
Doctors and other medical professionals have been working hard, risking their lives, and desperately trying to save their patients throughout the COVID-19 pandemic. Hence this day has gained more significance, considering the nonstop services provided by these real superheroes.
This day also honours their spirits and commitment, since they kept up their tireless effort at the most critical moments of the pandemic.
How is National Doctor's Day Celebrated?
National Doctor's Day is celebrated by both public and private healthcare organizations. Multiple medical check-up camps, general screening test clinics, and consulting workshops are organized on this day. Moreover, both high school and college students are urged to pursue careers in medicine. Patients send cards, presents, flower bouquets, and other kinds of gifts to their doctors. Besides conducting free medical check-ups, these organizations also organize patient awareness programs and other honorary awards for the doctors.