Also known as the "Venice of the East," Udaipur city is surrounded by emerald lakes, the Aravalli Mountains and mesmerizing scenic beauty. Besides its natural glory and amazing architecture, Udaipur is also home to several very important people who have made huge contributions to their respective arenas, be it science, athletics, politics, or the arts! These influential people have made our city proud. The struggles they faced, their morale, and how they built a stellar reputation are just a few of the numerous qualities that anyone may learn from.
The series "People from Udaipur you should know about" frequently praises the accomplishments of these illustrious natives of Udaipur who have achieved the pinnacle of success in their respective fields. One such legendary person was Mr. Murli Narayan Mathur, and in this article, we shall be talking about him and the contribution he made towards society in memory of his 100'th birthday.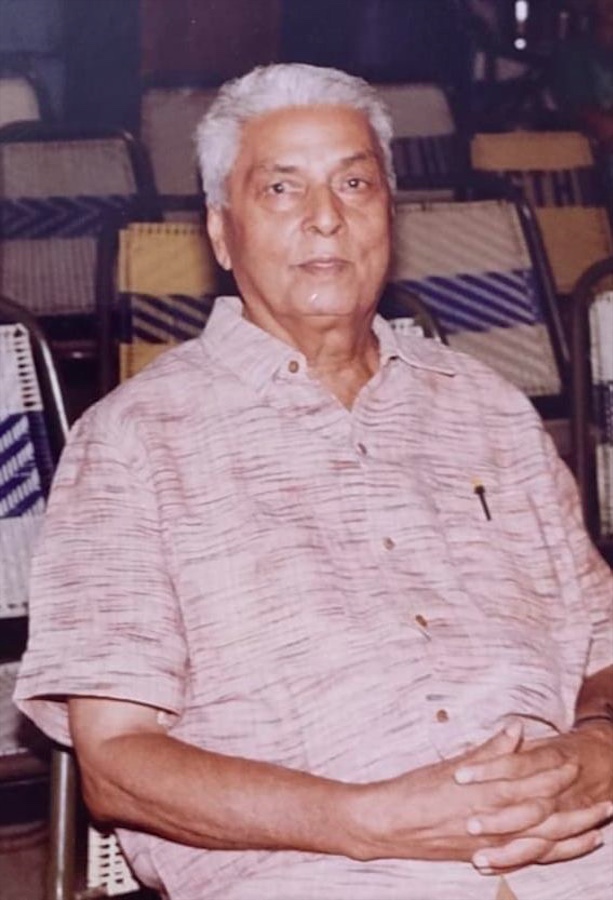 Early Life
Mr. Murli Narayan Mathur was born on July 10, 1922, in Ajmer city of Rajasthan to Shri. Shobha Narayan Mathur and Smt. Mima Bai Mathur. He completed his school and college education in Ajmer and Jodhpur, respectively. He was a highly qualified person with an M.A in Economics and History. Thereafter, he studied L.L.B to become a lawyer.
He started his career in Udaipur as a teacher in 1945. He then joined Maharana Bhupal Electric Supply Company (Power House) in 1946 and excelled in several roles during his tenure till his retirement. He was a firm believer in the ideals of Mahatma Gandhi and wore only Khadi Clothes and based his life on the goal of "Simple Living and High Thinking."
He was active and working till his last day and passed away on November 22, 1997, at his residence in Panchwati, Udaipur.
Notable Contributions
He was the author of the first Tourist Guide Book of Udaipur.
He was a reputed historian and had written multiple books on the history of Mewar.
He had written 2 books on Maharana Pratap namely 'Maharana Pratap and his Times' and 'Battle of Haldi Ghati'.
He was the Chairman of Maharana Pratap Smarak Vikas Samiti for a number of years.
He was the Nagar Palika Parshad for two terms: 1951-54 and 1964-67.
He was associated with Maharana Kumbha Sangeet Parishad for 35 years and served as the Vice-Chairman until his last day.
He was a member of the Rajasthan Sangeet Natak Academy from 1981 to 1984 and served as its Vice-Chairman from 1984 to 1987.
He was also a member of the Executive Committee of Sangeet Natya Niketan.
He was the founding member and Chairman of the Senior Citizens Committee.
Fellowship With Social And Cultural Organizations
Vice President- Maharana Pratap Smarak Samiti
Vice President- Maharana Kumbha Sangeet Parishad
Vice president- Rajasthan Sangeet academy
Vice president- Bhartiya Lok Kala Mandal
Executive member-  Sangeet Natya Niketan
President- Panchvati Samiti
Patron- Chitragupta Sabha
Member- INTACH, Mahaveer International
Founder member of the Senior Citizens Council
Awards and Recognition
1.) To honour his contributions to the city, Nagar Nigam Udaipur decided to name a prominent street after his name i.e. the Murli Narayan Mathur Marg. This route is located at RK mall and connects Panchwati with Fatehpura Road.
2.) The Maharana Sangeet Parishad has named an award after his name i.e. the "Murli Narayan Mathur award" that is given to the best artists in the annual "Kumbha Sangeet Samaroh." The recipients of this award include legendary artists like Pt. Jasraj, Shovna Narayan, Shubha Mudgal, and Grammy Award winners Pt. Vishwa Mohan Bhatt, Ustaad Rashid Khan, and Ustaad Shujaat.
People like Mr Murli Narayan Mathur are real inspirations to the young generation. His passion and devotion towards art, history, and culture are commendable and a true inspiration to everyone around.