Managing the hustle-bustle is a task and events are all about that. People are tending more towards event management companies to avoid the chaos and enjoy their special day to the fullest.
It takes a lot of trust for someone to entrust their occasions on complete strangers, but it is the event management companies that have built an industry to ensure that all your events go hassle-free. Well, talking about top event planners in Udaipur, how can one miss Majestical Events, who recently bagged the award for the Best Event Company in Udaipur in Shubh Wedding & Life Style Awards 2021, Season 4.


About Majestical Events
Majestical Events is an Udaipur-based event planning company, started in the year 2013. It is a professional, diverse & tailored wedding & event planner company, that believes in surfacing to the expectations of its clients. With clients at definite priority, Majestical Events believes in providing at-point design, decor, catering, wedding themes, gifts, invitations, entertainment, travel coordination and so much more. 
About The Man Behind Majestical Events
The young millennial 

Mahendra Kumawat

 commenced his career in the wedding industry as a debutant, all by himself at a very young age of 21 years in the year 2013 as a freelance event planner.

He juggled work and studies together for a year and bagged a tie-up with Jag Mandir Palace as an entire wedding service provider which included providing logistics, manpower for the event, decoration set up and the entire management of the event.

Apart from this, he also used to provide local support to other event companies coming from other states for the wedding of their clients.

Slowly and steadily this young entrepreneur made a remarkable presence in the wedding industry and bagged his first entirely independent event at Hotel Lakend, Udaipur in the year 2016.

Alongside events from 2019 onwards, he started supporting young graduates from the hotel industry who want to pursue their careers abroad.

Sooner he got recognized outside India and was approached by well know properties from Dubai & Maldives.

They made him as a tunnel pathway for helping young talents from India to be placed in well-sited jobs and so far this millennial has helped more than thirty-five people with placements in countries like Dubai, Maldives and Turkey with great pay scale and hospitable environment.

Also over the time of 8 years, he has organized weddings and corporate events as well in grand heritage properties of Udaipur, Dungarpur, Jaipur, Gujrat and other such opulent places.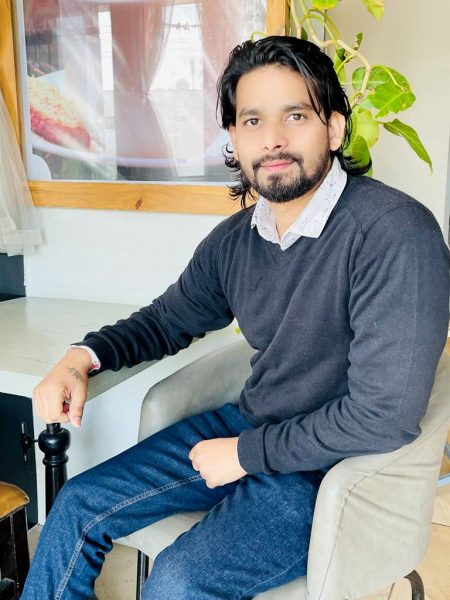 About Shubh Wedding & Life Style Awards 2021
Shubh Wedding & Lifestyle Magazine held season 4 of Shubh Wedding & Life Style Awards 2021.

The award is considered as one of the most prestigious and honorary awards in the wedding industry.

The star-studded event was organized at Hotel Fairmont, Jaipur.

Celebrity guests for the event were the former Miss India and actress Dia Mirza along with the CEO of the Q EVENT Mr. Rituraj Khanna.

Best and designated event management companies and destination wedding hotels from all over India were invited to attend this prestigious award night.

And finally, the moment came when the founder and managing director of MAJESTICAL HOSPITALITY SERVICES, Mr. Mahendra Kumawat received an award for THE BEST EVENT MANAGEMENT COMPANY IN UDAIPUR.


Majestical Events, run by the young talent, Mahendra Kumawat has now set the bar high with their streaks of achievements in the beautiful city of lakes.