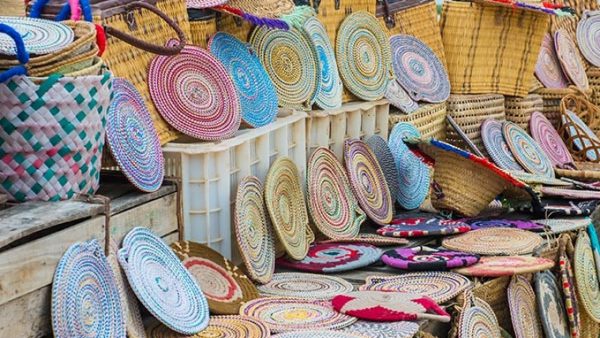 Culture lies in the veins of Udaipur. The tradition of a place is what gives it originality and offers density in variety. The city is proud of its evermore free-spirited bazaar where the best of Rajasthan is available in the wraps of Udaipur. Those elephants and camel printed colorful bedsheets, classic leather-bound notebooks, fine silk scarfs, diversity of Jootiyas (flat ballerinas), oxidized jewelry, and many more items that just speak in prettiness. Indulge yourselves in retail therapy, at these great long-established places.
Lake Palace Road
Whenever you go there, be prepared for loving everything that is sold here. From Tie-Dye patterns to Batik Print, everything here is adorable. Figurines are excellent for the interior of your home. Especially, if you go by the bohemian rules, then you'll love shopping here. Have a bandana at the round of your neck in these winter months while you browse around Udaipur.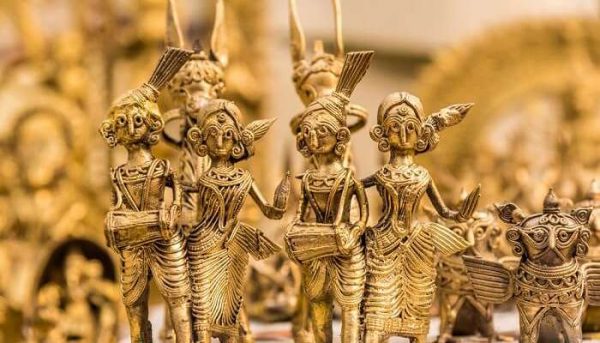 Bada Bazar
You'll find almost everything at Bada Bazar that needs a check on your list of Rajasthani items. It's a big market that remains closed on Sundays. You'll find all sorts of printed specialties, from sarees to bandana to amazing jewelry. Do pay a visit here on one of your free days. You'll find an array of beautiful footwear here. Bada Bazar is located in the old city, Bohrwadi. It stays open till 8 in the evening from 9:30 in the morning.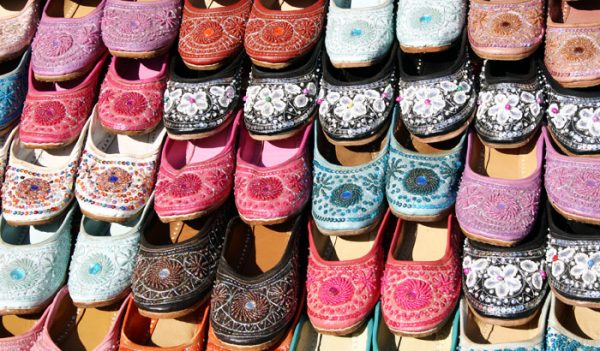 Mochiwada
This Mochiwada Road is also located in the Old City, Nada Khada. If you are on the lookout for traditional-style ballerinas, you'll definitely find your choice here. The prizes are fairly reasonable here. It makes footwear from a variety of materials like jute, leather, and so on.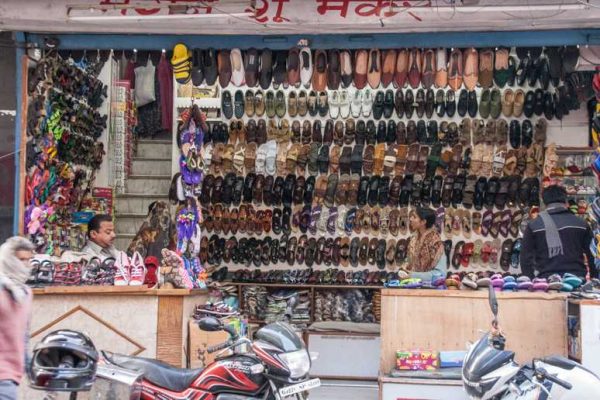 Shilpgram
One of the Udaipur's most loved and visited shopping hubs and today is its last day. The fair of Shilpgram is organized at JM66+9JP, Shilpgram for 10 days. It starts at each of ten days at 11 in the morning and continues with all of its grandeur till 7 in the evening. Then, after 7 pm, the dance, music, and theatre takes place. There are countless shops that sell all of the traditionality of Rajasthan and many parts of India. Sellers from all over India come here to put forward their hard work.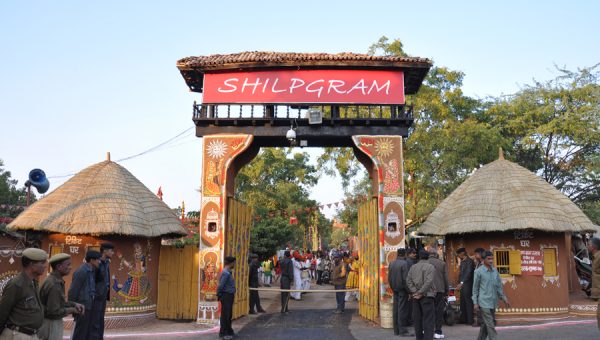 Tibetan Market
Tibetan Market is held in the three months of winter by Tibetans. It does not sell Traditional Rajasthani Items, instead, it offers a great variety in western winter wear. The quality of the clothes is really good and at a reasonable price. Good food, many antique items, and a lot of Indian sweets and sours are also available here. You'll find this market at Ground, City Palace Rd, Pichola. It starts its business from 8 in the morning to 11 at night.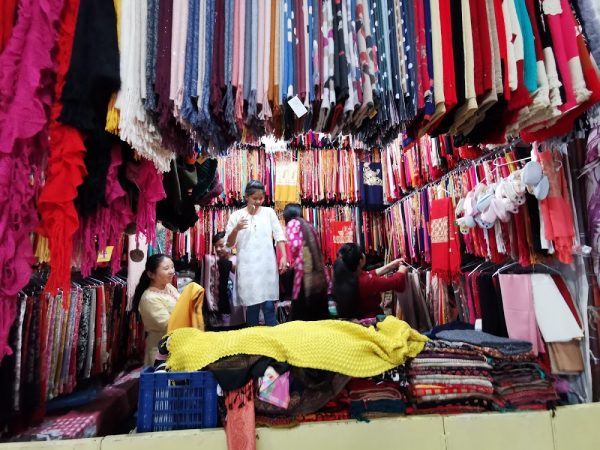 Rajasthali
Rajasthali is a government-run emporium that presents all of Rajasthan. You'll find a great number of interior designing furniture. It shows both sides of the coin; traditional and contemporary. It has exotic paintings, blue pottery, brass utensils, terracotta, and fantastic stones all many kinds for your taste. This place is meant for the time you want to spend exploring. Rajasthali is located at Post Office Road, Near Chetak Cinema, Chetak Circle, Madhuban, Udaipur. It is closed on Sundays. Timings are 10 am to 7 pm.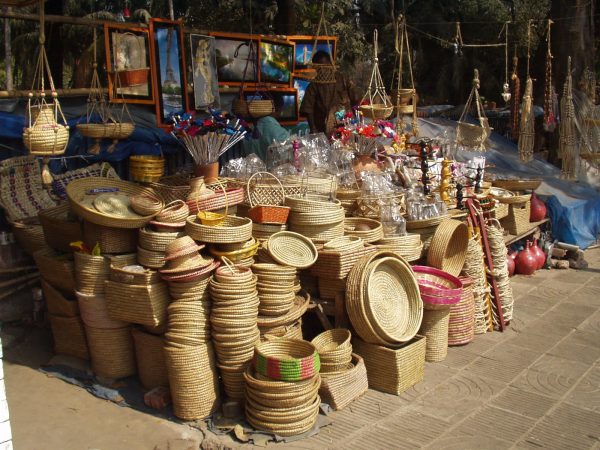 Maldas Street
If you are a street shopper, this is the place for you. It is filled with shops selling good traditional items. It is also located in the old city. You'll find beautiful unstitched fabrics so you put your creativity to use. This extremely affordable market stays open from 10 am to 8 pm.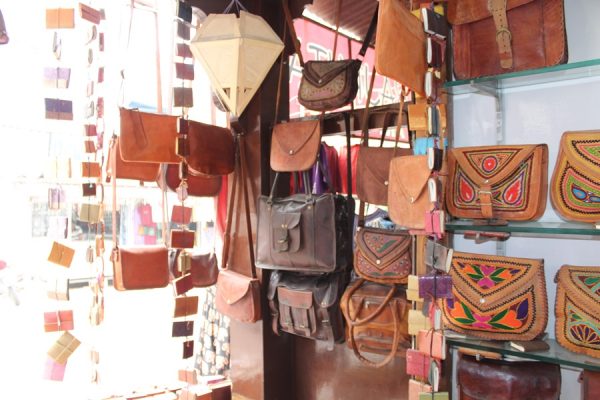 Hathi Pol
This is the place of paintings. Many genres of paintings are here to browse from and art is for living. Wooden handicrafts are also seen gloriously here. Even clothes and accessories are in fashion here. Hathi pol is located in the old city side too. From Monday to Saturday, it stays open for 12 hours from 9:30 am to 9:30 pm and on Sundays, it starts from 9:00 am and closes at 2 pm.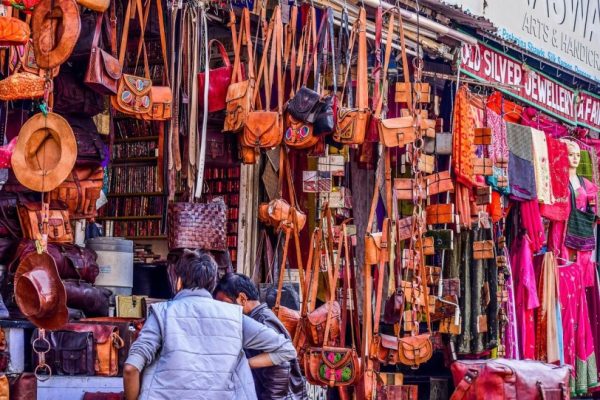 Traditional fashion is naturally close to heart. Tradition in us tell others where we come from. Indulge into shopping with what's truly yours.