In English, the term 'Shilpgram' translates to the village of artisans. Shilpgram, in Udaipur, is spread over 70 acres of land on undulating terrain. It's a huge market that takes place from 21st December to 31st December every year. The fair is ethnographic at its core. It's ten days brimming with culture, music, art, handicrafts, Rajasthani food, clothes of a variety of materials, and many more exquisite activities for people to explore. As a resident of Udaipur, I can vouch that Udaipurites love and wait desperately for this particular fair all year round. 400 artists and 300 artisans will take part in Shilpgram this year. Diversity can be expected at its finest.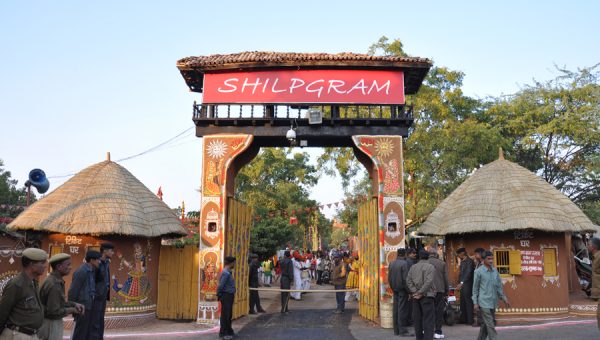 The entry ticket ranges from 15 to 55 rupees only, and it starts at 11 in the morning and goes on with all its glory till 9 in the evening. Tickets can also be booked online from Shilpgram's website*. Artisans from all over India travel here to set up their shops and offer familiarity with their culture. Udaipurites love shopping earthen pots, hand-printed crockery, miniature art paintings, pashmina shawls for the famous Udaipur winters, jute handbags, exceptional oxidized jewelry, and plenty of other distinctive artistry.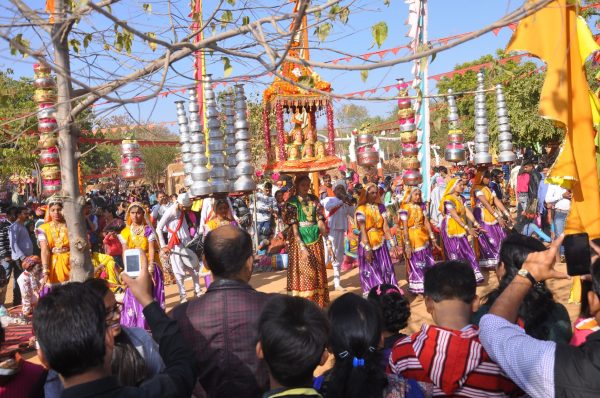 Tired yet enthusiastic shoppers quench their thirst and hunger, and get their energy stirred-up at different stalls to enjoy Sugarcane Juice, Chana Jor Garam, Popcorn, Sliced Pineapple, Sweet Corn, the whole lunch is cooked at certain stalls, and many varieties of sweets, Raabs, Chai and flavored Milk. Both tourists and locals eat at Shilpgram with great fondness.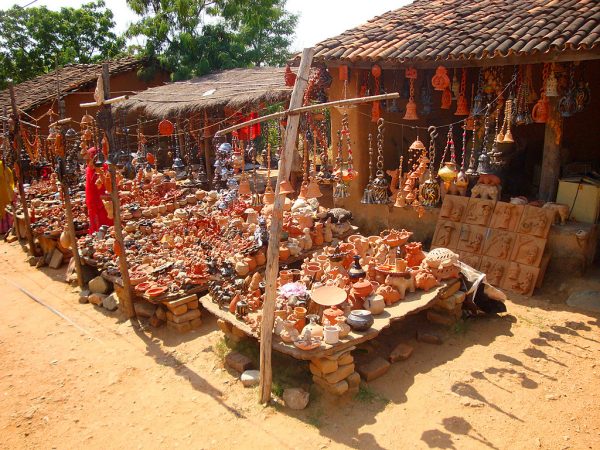 The night shows are worth the stay till 11 at night. Performers from different backgrounds take the stage to demonstrate the best quality of dance, music, and theatre. All ten days are filled with great cultural performances. Taking a day out for Shilpgram is worth skipping almost everything. From dawn to dusk there isn't a pinch of boredom felt. All the shopping, in turn, helps the artisans get loads of art appreciation and helps them with business. This year, the cultural performances will happen in two rounds to adhere to the guidelines provided for Covid-19. On 21st December 2021, the Inauguration will take place on Muktakashi Rangmunch. After this, from 22nd to 30th December, the cultural program will be held in Darpan Sabhagaar in two rounds; 4 pm to 5 pm and 7 pm to 8 pm. Entry will be allowed on a first come first basis. In the afternoon, from 12 pm to 12:30 pm and 1 pm to 1:30 pm, performances will be held at Muktakashi Rangmunch.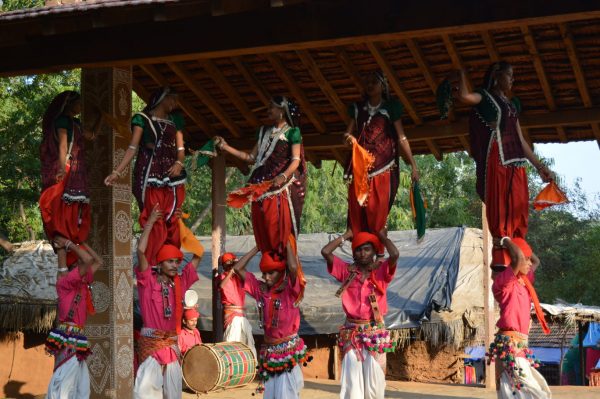 Shilpgram is a place to make plans with both friends and family. So brush up your bargaining skills, take out those eco-friendly bags and work up a good appetite for both art and food as the Fair of Shilpgram is starting from tomorrow. 
A few things to be kept in mind before making a plan for Shilpgram:
Entry will be prohibited without a mask. 

Do carry a sanitizer. 

Certificates of both doses of vaccination will be asked at the entrance.

Entry for the cultural shows will be given according to a first come first basis.
*Instructions to book tickets online
Shilpgram Utsav entry fee is – Rs. 55/-
Ticket handling charges – Rs. 1.30/-
When you visit Shilpgram's website, for booking the tickets, click on 'Book now', then select the date you wish to visit Shilpgram on. After that, you'll need to fill in the required details and make the payment.