As we speak of 25th December, let's for a paragraph indulge ourselves into its origins, myths behind Christmas, St. Nicholas, and Krampus. Christmas, The Christian festival, celebrates the birth of Jesus Christ, born in Bethlehem and raised in Nazareth, a town in Israel. The date 25th December, according to the Roman calendar also marks The Winter Solstice. 
With Christmas came the story of the great St. Nicholas, an early Christian bishop of Greek descent, from the city of Myra. It's said to believe that St. Nicholas aka, Santa Claus rewards children who have been well-mannered and obedient children. But then also came the myth of Krampus, a half-human with a goat-like head. He is said to scare children who had behaved in an ill-mannered way. Celebrate Christmas with all its glory and mythologies.
Udaipur has always been rich in culture, architecture, spirituality, charm, and beauty. Its mesmerizing architecture never fails to leave its appreciators in amazement. We have talked on several occasions about artistry, but let's shift our focal point on the Churches of Udaipur, this December.
Shepherd Memorial Church, Church of North India
James Shepherd, arrived in Udaipur in 1877, as a missionary at the request of the United Presbyterian Church of Scotland. His noble work in Udaipur, his commendable medical skills, and his considerate personality won everyone over. Within eleven months of his arrival, his dispensary had 27,472 visits. He also held preaching meetings two times a week. Impressed with his noble work, Maharana gifted him with a piece of land on which he commenced the construction of his church, now known as the Church of North India. It's a protestant and an independent church.
The edifice of this church has a whiff of Victorian architecture with the dash of Roman to it. The grey stones of the structure give the age of the church as it is the first church built in Udaipur.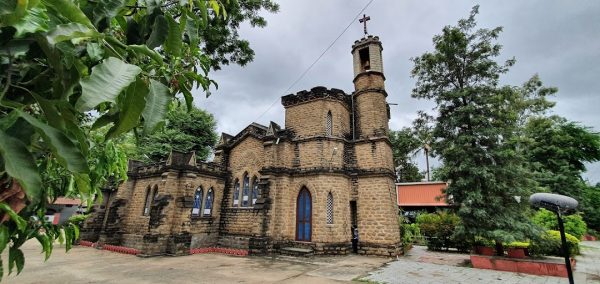 Address: Shepherd Memorial Church, Chetak Cir, City's Prime Healthcare Area, Udaipur, Rajasthan 313001
Our Lady of Fatima Cathedral
This catholic church in its olden days received the statue of Our Lady of Fatima from the Bishop of Ajmer, who received it from a German lady who was a devotee of Our lady of Fatima. It remained unopened in Bishop's home from 1964 to 1967 before the Tridium Management was thrilled to take it.
The church is spacious. It has finely carved pillars all around for the people who love to marvel at the architecture. With a serene ambiance and a calming aura, it has an occupancy of almost 500 devotees.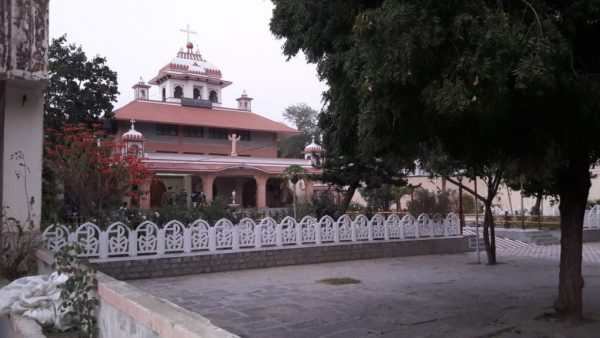 Address: HMWX+PCQ, Bhopal Pura, Udaipur, Rajasthan 313001
Rajasthan Pentecostal Church
Late DR. Thomas Matthew established this beautiful church around 1987. He also founded the Pentecostal church. For much time, this church was under the Shepherd Memorial Church, then in 1987, it was built in all its glory in the scenic environs of Rani Road.
The Church is constructed with utmost beauty surrounded by lush gardens. And the interior is commendable with elegance. Its white walls with the gorgeous view of the lake make this church one of the most beautiful churches of Udaipur.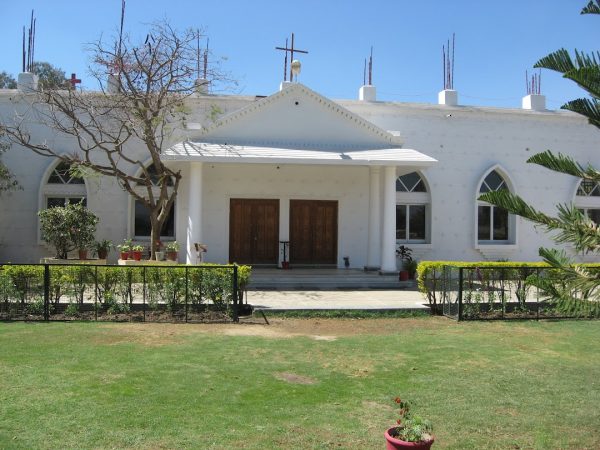 Address: Filadelfia Campus, Rani Rd, opposite Sanjay Park, Malla Talai, Udaipur, Rajasthan 313001
St. Gregorios Orthodox
The beautiful church of St. Gregorios is an orthodox church as aforementioned. It has an exquisite interior with a high arched ceiling, alluring stained glass, a hint of Victorian in the windows and the whole church is splashed in a shade of white from the inside. It also has Syrian flow in its architecture. The church was established in 1987 and gets its name from St. Gee Varghese Mar Gregorios of Parumala. The space in the church is appropriate for 200 devotees. The patron saint of the church is St. Gregorios and there is a statue of him in the prayer hall too. Visit the church this Christmas and let yourselves experience the spirituality and beauty of the church.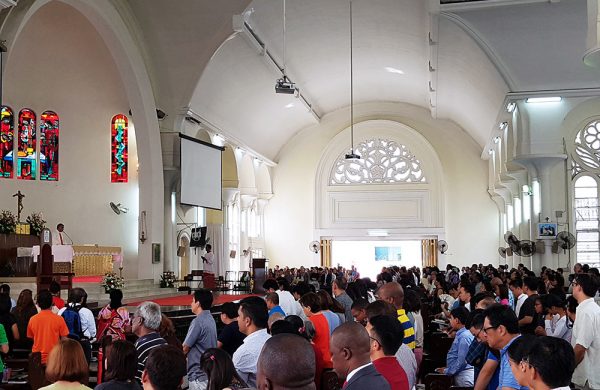 P.B.No.172, Khar Kuan,
New Bhupal Pura, Udaipur, Rajasthan 313 001
Emmanuel Mar Thoma Church
Rather modern in its architecture and interior as it was constructed in 1994, this church has links with Kerala. Marthomites who migrated from Kerala came here and formed the Malayalee Syrian Christian Congregation. The bedrock for this church was earthed by Bombay-Delhi Diocesan Bishop by the name Geeverghese Mar Athanasius.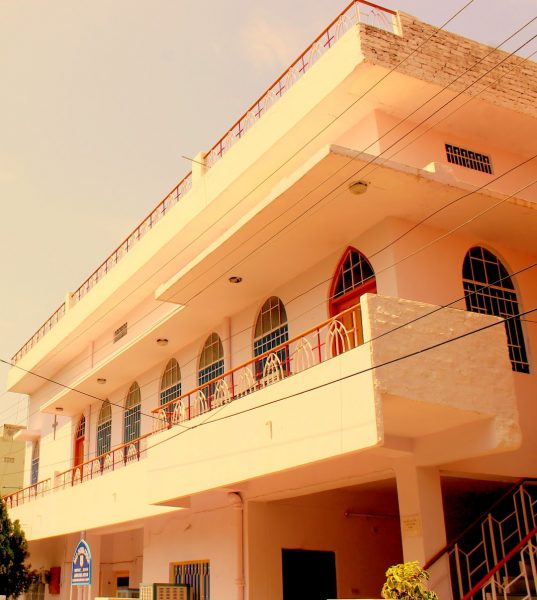 Address: University Road, North Ayad, Udaipur
These churches will hold a prayer meeting in the morning. A simple and minimalist Christmas. There are many more churches that devotees go to. This Christmas you can add to your Christmas tour. Visiting any of these churches is a mystical experience. It makes devotees feel calm and in the presence of divinity. A few of those are:
1)  Bethel Pentecostal Church – House No.1, Road, No.5, Mayank Colony Rd, New Ashok Vihar, Udaipur, Rajasthan 313001
2)  Calvary Covenant Church – 15, Govind Nagar, Rd No 4, Sector 13, Udaipur, Rajasthan 313001
3)  Church of Lord Jesus Christ – 5, New Vardhaman Nagar, Sector – 12, opp. Palodra House, Udaipur, Rajasthan 313001
4)  Believers Church – RJ SH 9, Madri Asholyan, Rajasthan 313203