If you have ever heard about Udaipur, its culture and traditions, there are hardly any chances you haven't heard about the Mela (fair) of Hariyali Amavasya. Hariyali means greenery while Amavasya refers to the no-moon day as per Hindi terminology. It is a festival to rejoice rains due to which the earth gets covered with a blanket of greenery. Every year this festival is celebrated with high energy and enthusiasm in the Mewar region. There are many rituals associated with this fest, and people in Northern states of India celebrates this with great fervor.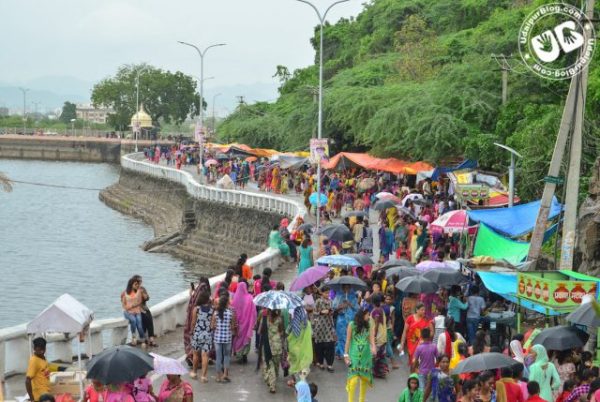 As it is a known fact that rains are considered as blessings of God and to show gratitude towards nature and its blessings, people celebrate Hariyali Amavasya to welcome the onset of monsoon. Like Rajasthan it is also celebrated in other Northern states of India such as Uttar Pradesh, Himachal Pradesh and Maharashtra. In Maharashtra it is celebrated as 'Gatari Amavasya', in Andhra Pradesh as 'Chukkala Amavasya' and in Orissa it is known as 'Chitalagi Amavasya'. As with the names, the rituals and traditions vary in different parts of the country, but the spirit of celebrations remains same.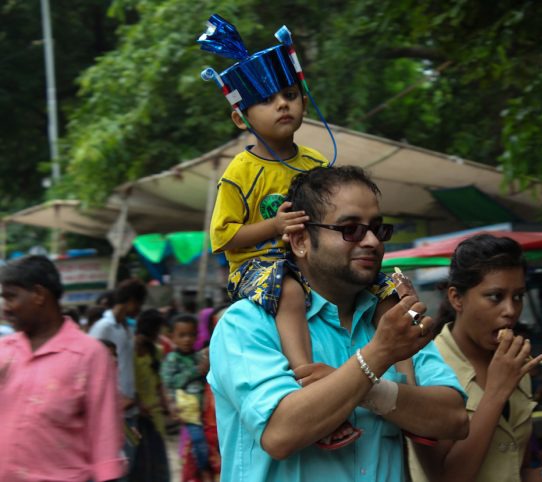 Being an Udaipurite I still remember, how eagerly as kids we used to wait for this day. The chief thing that attracted us the most about this festival was the Mela (fair) and which still is. We eagerly used to wait for this day which was marked by a school holiday and it was customary to visit the fair to enjoy rides and food with family. Everywhere you could see, are the vibrant colors, the bustling crowd and the vendors shouting out loud. While the women folks mainly loved to shop at the fair stalls, however, we as kids would make it sure not to miss out any of the rides and food was ofcourse our motto of life. The interesting part is, still after so many years nothing has really changed except the climatic changes.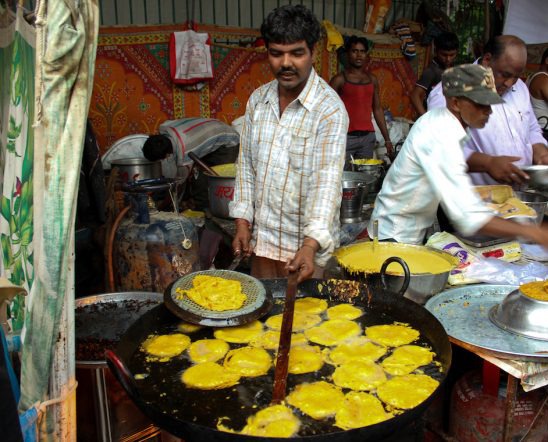 Let's know some interesting facts about this Mela:
It is believed that the first Hariyali Amavasya Mela was set up by Maharana Fateh Singh, to celebrate the completion of a reservoir near Dewali pond, which eventually became a tradition and is still continuing.
Hariyali Amavasya is a two day celebration where the last day is usually reserved for women.
Like any other festival, this festive fair is not confined to a particular religion but gathers people from all the religion, class and castes which is certainly a mark of cultural integration.
The famous dish of Rabdi-Malpua is the showstopper of this mela. Most people just visit to palate the renowned dish which is also considered as a monsoon cuisine by locals.
Public places such as Moti Magri, Saheliyon ki Baari etc which usually have an entrance fee during other days of the year are kept free for these two days.
The Mela is more of interest to the tribals and rural crowd near Udaipur region, who comes up in huge crowd in traditional costumes and jewelry.
Also elderly folks of this region have a strong belief, that it will definitely rain on the day of Hariyali Amavasya.
The wooden sword wrapped with colorful papers, a colorful feathered hat and small trumpets of paper called Poopadi in native language are the souvenirs which validate your presence at Mela.
Women collectively pray for good rainfall and bountiful harvest.
Green is the color of the day and ladies in the Mewar region wear green which represent their love for nature.
Several schools and social groups & organizations celebrate it a day before, organizing cultural programs.
It is considered auspicious to plant a sapling on this day which is also having religious significance as per Hindu community.
This year Hariyali Amavasya will be observed on 1st of August, which will also be a collector declared holiday for schools, colleges and all government organizations. Observing the increasing popularity of this festival among domestic and international tourists,efforts are also made by Municipal Corporation of Udaipur to have this historic fair registered in the Guinness Book of World Records.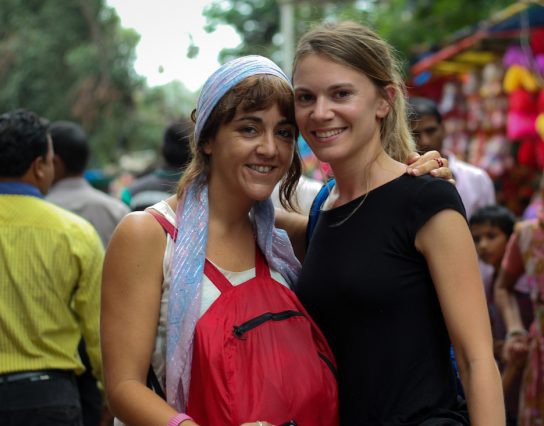 While the festival is the time to rejuvenate and rejoice, there is an increasing threat as well from past few year, about depleting rainfall and vanishing forests in the Aravali region. As true Udaipurites lets join hands to protect our environment and trees so that our future generations could also enjoy this historic Mela.