Alzheimer's, a progressive and irreversible neurological disorder which impairs basic neurological functioning is one of the leading cause of death for people aged 55 and over. Alone in India, more than 4 million people suffer from this disease.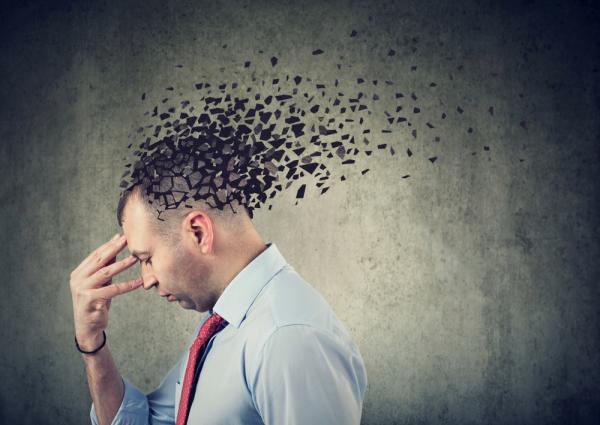 It degenerates and sometimes even leads to the death of the brain cells. In this disease, there is a continuous decline in thinking capacity, behavioral and social skills.
Symptoms:
Memory loss is a key symptom of Alzheimer's disease. The person suffering from this disease suffers from occasional memory lapses.
There's a steep decline in a person's thinking and reasoning capacity.
The ability to make judgments and decisions declines.
Planning and performing familiar and daily routine tasks become a struggle.
There are major changes in personality and behavior of the person suffering from Alzheimer's.
Cure and ways of treatment for Alzheimer's disease:
Creating a safe and supportive environment can make life much easier for a person suffering from Alzheimer's.
Special care given by the caretakers can also turn out beneficial while the treatment is going on.
Medicines prescribed by expert doctors
Physical and cardiovascular exercises act as an important part of a treatment plan. Activities such as a daily walk, jogging and running might turn out helpful.
Forum Purple Run:
It is India's first-ever run for creating awareness about Alzheimer's disease. This run is organized by Forum Group to create awareness, sensitivity, and dignity towards this disease. The main motto behind this run is to raise awareness about Alzheimer's so that people can recognize the disease at the right time and procure the necessary treatment.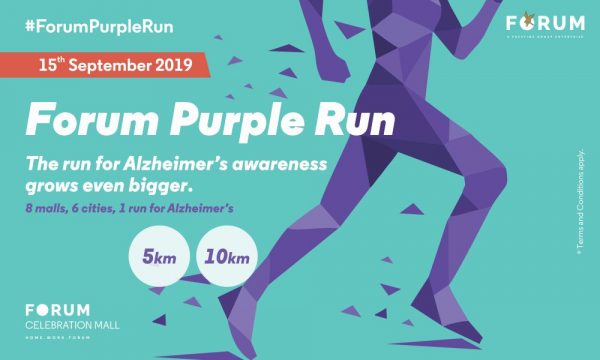 The Grandeur of the Forum Purple Run:
8 Malls, 6 Cities, 1 Run
The event will be held across 8 Malls in 6 Major Cities of India:
Forum Mall Koramangala, Bangalore
Forum Neighbourhood Mall, Bangalore
Forum Shantiniketan, Bengaluru
Forum Vijaya Mall, Chennai
Forum Fiza Mall, Mangalore
Forum Sujana Mall, Hyderabad
Forum Centre City, Mysore
Forum Celebration Mall, Udaipur
This event will witness over 20,000 people running across all the 8 Forum Malls in 6 major cities at the same time for one single cause: To raise awareness for Alzheimer's.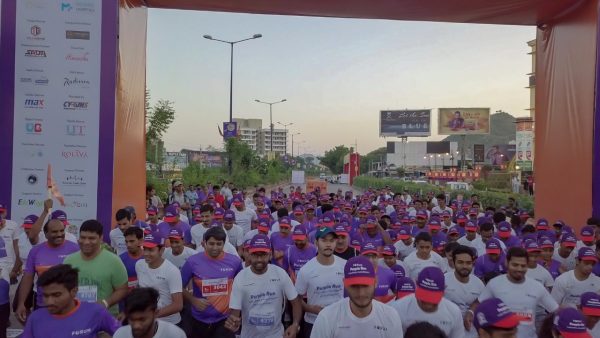 How to Register:
Offline registration: Information desk, Ground floor, Forum Celebration Mall
 Details for the event:
Run Categories: 5 Km and 10 Km
Registration fee:
5 Km Registration Fee
10 Km Registration Fee
Without Timing Chip
With Timing Chip
With Timing Chip
₹ 150
₹ 300
₹ 450
| | | | |
| --- | --- | --- | --- |
| S. no. | Prizes | 5 km (Male / Female) | 10km (Male / Female) |
| 1 | 1st Prize | Rs.15,000 worth Gift Vouchers | Rs.15,000 worth Gift Vouchers |
| 2 | 2nd Prize | Rs.10,000 worth Gift Vouchers | Rs.10,000 worth Gift Vouchers |
| 3 | 3rd Prize | Rs.5,000 worth Gift Vouchers | Rs.5,000worth Gift Vouchers |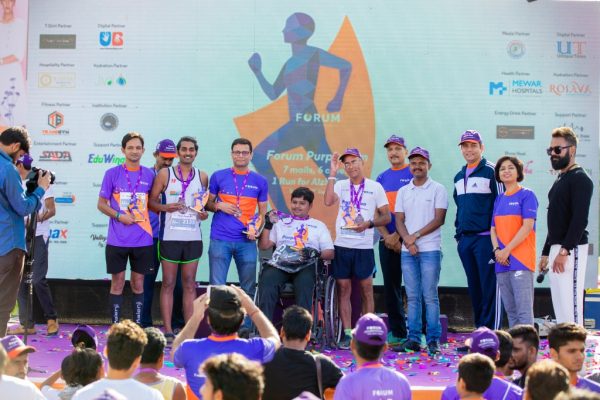 Have a look at some of the glimpses of Forum Purple Run'18 :

 Come join us in our mission to create a world without Alzheimer's.
Run to Remember, Run to END Alzheimer's