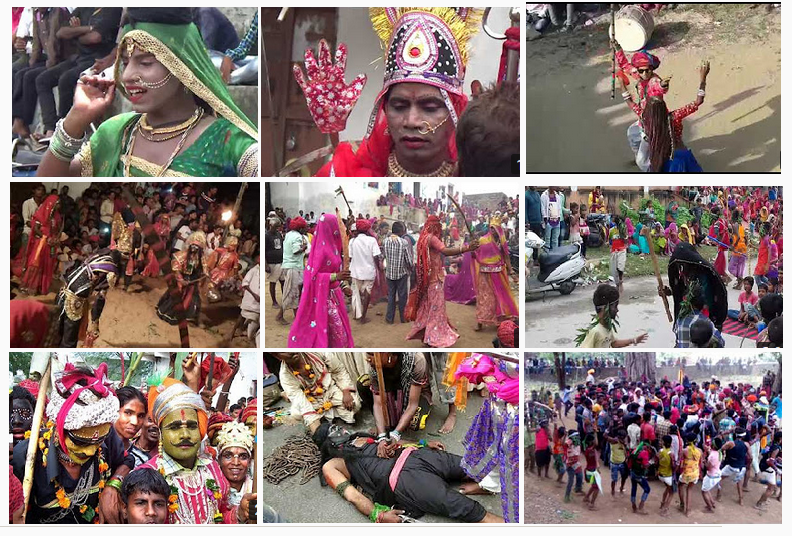 Rajasthan is not just about royalty and the Rajput Kings all the time; the state may also stand out because of the several highly aboriginal groups and tribes that are present, which makes it a very diversified state in terms of culture.
Gavri, which is a festival and a dance style celebrated by a community that is thought to be somewhat backwards yet indigenous and quite distinct from the royals, is one of the diverse things that comes to mind when addressing the variety.  The people that celebrate it with such tremendous excitement and fervour are known as the Bheel tribes, who are from the Mewar region.
This festival, which lasts for more than a month, begins on the day after Shravani Purnima, Raksha Bandhan, or Rakhi Purnima, which is regarded as one of the most auspicious festivals for brothers.
Where Did It Originate?
The word "Gavri" comes from the goddess Parvati, also known as "Gauri," who is believed to be the wife of Lord Shiva. The Bheels believe that if they follow all the rituals, get rid of all their demons, and live a pain-free life now and in the future, Goddess Parvati will be pleased and bless them. The Bheels, who hold this belief, claim that Goddess Parvati enters the human body, announces the significance of the celebration, and blesses them after their purpose is satisfied. This is the belief that truly predominates in this holy festival.
According to another mythological and ancient tale, the demon Bhasmasur worshipped Lord Shiva and asked him for a wish: he wished to kill anyone while maintaining his hand on the victim's head and burn him to death. He was given the wish, and as a result, he began abusing it, which caused him to kill many innocent people. In order to stop him, Lord Vishnu masked himself as a beautiful woman and tricked the demon into being killed. The demon then begged Lord Shiva for forgiveness and was granted forgiveness, and this sparked the beginning of the Gavri festival, during which the Bheel community honours the demon Bhasmasur and celebrates this grand festival every year.
Rituals Of The Gavri Festival
It is said that during the Gavri festival, participants must adhere to many strict rules, including refraining from eating any non-vegetarian foods, such as meat, and not consuming anything after sunset. They must sleep on the floor during this one-month period and are also prohibited from taking baths. This festival is all about dance and drama, and the Bheel community is noted for its distinctiveness because they stop working as farmers during this month and only resume farming after this festival is over.
The Gavri festival is a celebration of devotion to Lord Shiva, and the wonderful Bheel community participates in all the rituals. They celebrate it because they believe that by following the strict and unusual rituals they perform during this festival, Lord Shiva will be pleased and bring rain during their sowing season. They also believe that this will result in a prosperous year that will bring happiness to their lives and allow them to live a year with plenty of food. The celebration's motivation is very intriguing, and they regard it as an integral element of their culture and an ancient tradition.
The men participate in this festival by donning makeup and doing a variety of performances based on numerous myths and historical sagas that are pertinent to it, and it is undoubtedly a wonderful event to remember. In addition to acting in various colourful costumes and creating several made-up representations of Gods and Goddesses, they also sing and dance during the festival's various comical segments. They also portray numerous characters of Goddess Parvati and Lord Shiva, who are regarded as the festival's central figures, and attempt to promote the message of love, devotion, and faith to the public. This may be one of the most significant messages of humanity spread through "Gavri ."
Different Characters Played In Gavri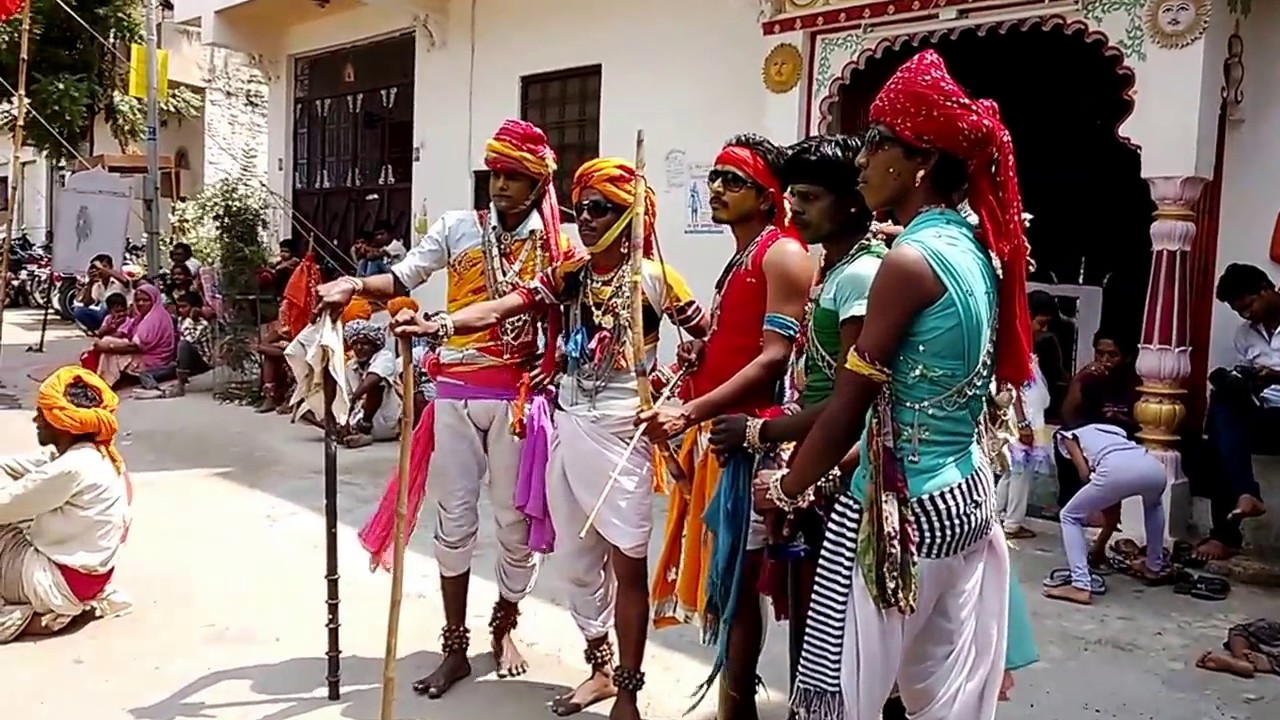 People who participate in the Gavri festival, play a variety of roles and dress up in the form of humans, animals, demons, gods, and goddesses. One unique feature of this festival is that only men can play Gavri with absolutely no female actors at all. All the characters are played by male actors only.
Gavri is not a type of folk dance or an artistic expression; instead, it is an ancient ritual carried out by members of the Bheel Community in order to obtain Lord Shiva and Goddess Parvati's blessings in exchange for a life free from obstacles, misery, and pain, as well as a good crop during the season. Hence, this festival is all about faith and dedication, which is presented in the form of singing and dancing.
Gavri These Days
The Bheels are not very wealthy because they depend on farming and tedious labour, so celebrating Gavri in an elaborate manner is actually out of reach for these people and eventually causes the community to dissolve because there are so few people left who can afford to spend more than 20,000 rupees on costumes and makeup. In fact, there are many Bheel villages in the Mewar region where the celebration has not even begun.