Everyone talks about the environment, nature, mother earth and how it is important to protect them. But how many of us actually step up and work in that direction? We must have an answer for that.
Yes! must is the word I am using here because it's high time to just think over and over. The Eco Hut is doing its own part in contributing towards the environment.
About Eco Hut
Eco Hut

 was founded by Guddi Prajapat, Ritesh Shekhawat, and Vishal Singh. 

It started in the year 2014 with an aim to encourage environment friendly products.

Eco Hut is a nonprofit social business that aims towards conserving the environment in the best way possible.

The organization also conducts workshops with children and youth on how to upcycle waste and make something creative out of it by producing and selling eco-friendly products.

Their products include herbal items, handmade jewelry, upcycled creative products, décor items and anything environmental and eco-friendly.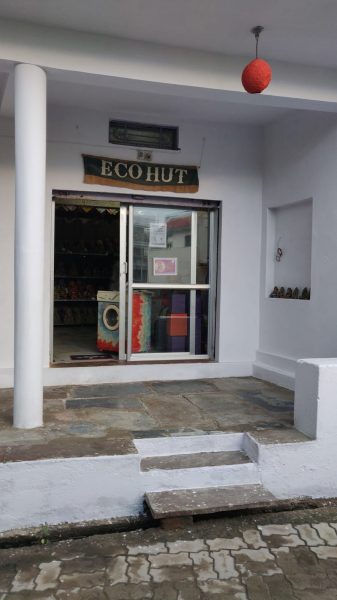 About Eco-Friendly Ganesha Murtis
Ganesh Chaturthi is one of the prominent festivals of our culture where we welcome the lord of prosperity, happiness and wisdom with open hands. So, why not bringing Lord Ganesha this year with a touch of eco-friendliness.
This time Eco Hut has stepped up and preferred the murtis of Lord Ganesha to be made by potters.

The potters have made these beautifully carved sculptures with their hands instead of using pre-designed moulds to make the sculptures more authentic.

Eco Hut said that with this initiative they wanted to create more employment opportunities as instead of giving the assignment to one person, giving it to 7 to 8 different potters will generate employment and will promote our culture.

Each design has its uniqueness and the 

murtis

 can be custom made too. 

The artists have used stone colors on the sculptures instead of synthetic colors.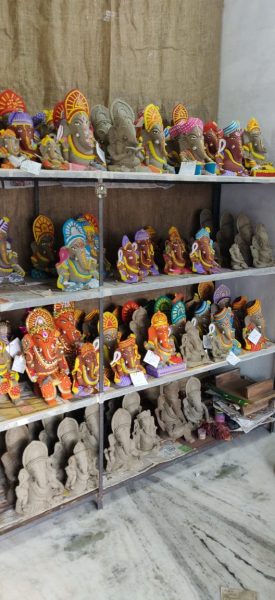 This Ganesh Chaturthi welcome your very own eco-friendly Ganesha and take a step towards saving the environment.
Click here to know about prominent Ganesh temples of Udaipur.