Udaipur is famous for its lakes, palaces, royal residences, natural beauty, and beautiful gardens. But, did you know that Udaipur has also an entourage of well-known and unseen waterfalls? Yes, you read that correctly! Udaipur has some magnificent waterfalls that are never left unattended by locals. Having said that, if you are planning a trip to Udaipur we highly recommend you to plan it during the rainy season if you want to spend a decent amount of time at any of the nearby waterfalls.
Visiting Udaipur in the monsoon season would unveil its distinct beauty, with flora in its purest form, waterfalls cascading downstream, adding a magnificent touch, and, on top of that, the weather adds romance and fun to the atmosphere. In this article we have enlisted a few waterfalls that you may see when in Udaipur.
Best picnic spots near Udaipur
1.) Tidi Dam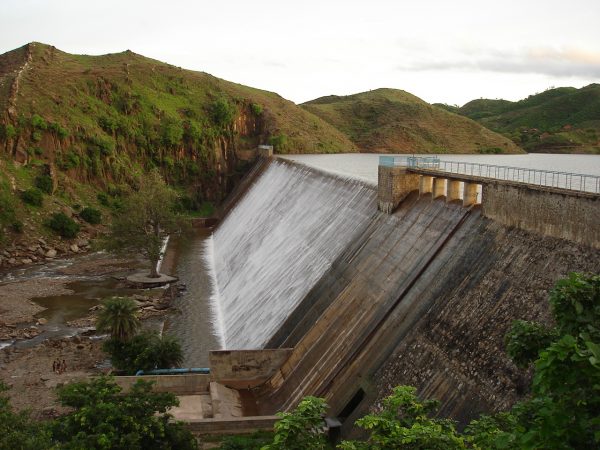 One of the most popular and convenient picnic spot for the locals and tourists is the Tidi Dam. A perfect place to go, especially during the monsoon season. It has a unique natural scenery, where you may appreciate the beauty in its natural state. Although there is no natural waterfall at this location, the water pouring from the dam creates the illusion of one, and you may enjoy the place with your friends and family.
Location: 36 Km away from Udaipur and takes almost an hour to reach here.
2.) Ubeshwar Ji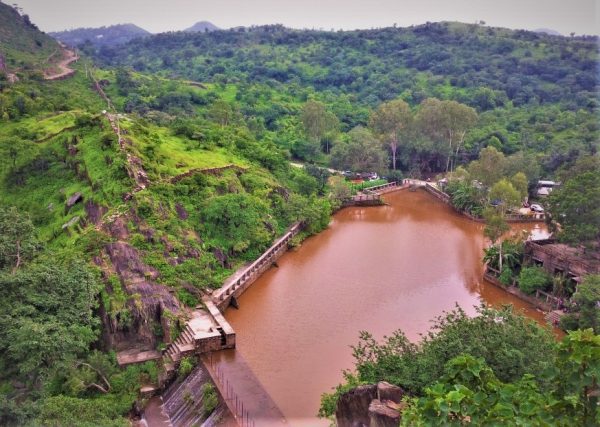 Another paradise during the rainy season is Ubeshwar ji. The Aravali mountain range surrounds Ubeshwar Ji, with water gushing and flowing across it. It is essential to visit this location during the rainy season. Here you will locate Lord Shiva's temple, where you may relax and enjoy the scenery, making it an ideal picnic site. There is also a pond with little fish where you may relax and enjoy the scenery.
Location: Approx. 22 Km from Udaipur and takes around ½ hour to reach there.
3.) Nandeshwar Ji Temple and Dam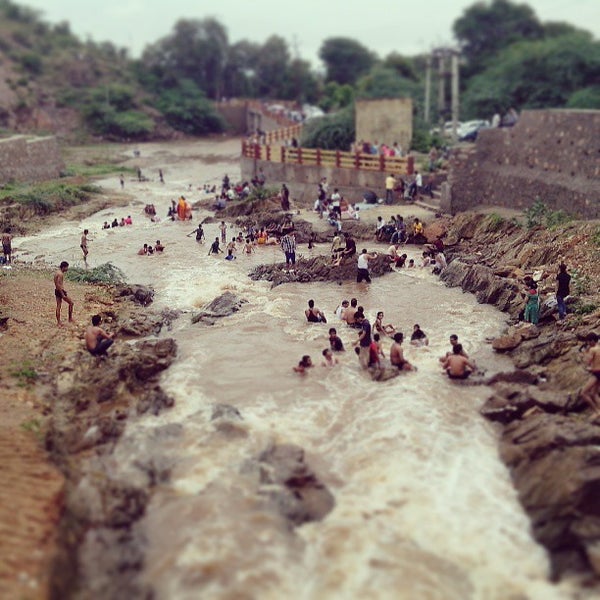 Although this is a holy place, it is also a popular picnic spot for residents and visitors from all over the world. Though there are not many waterfalls here, you can surely see water streaming from a neighboring temple after a few rain showers. You can also find a wishing well. You may spend your time admiring the natural splendor, and the running water makes it ideal for a monsoon picnic.
Location: Approx. 15 km away from Udaipur and takes less than ½ hour to reach here.
4.) Menal Waterfall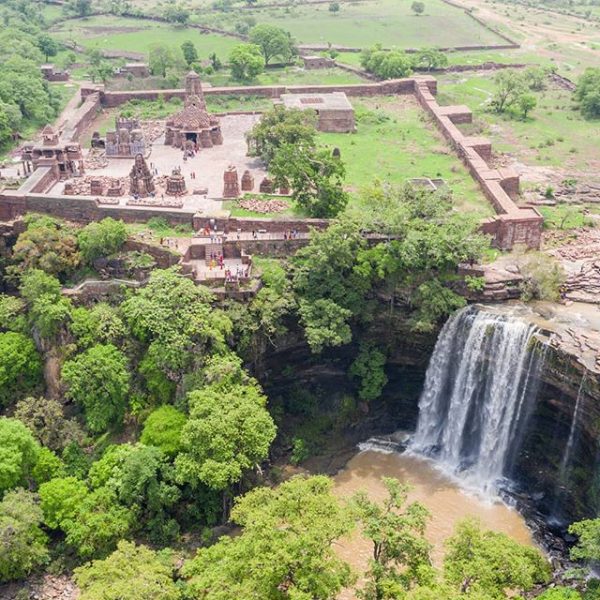 Menal Falls is a 150-foot natural waterfall in the Menal town. This is the ideal location for a picnic, as it is rich in natural wonders as well as 11th century building sites and temples. You may go bird watching and explore neighboring attractions while visiting Menal waterfall.
Location: Approx 195 km away from Udaipur and takes around 2.5 hours to reach here.
5.) Thoor Ki Paal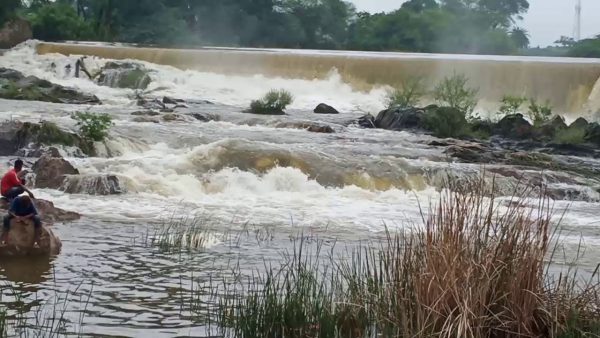 Locals and tourists who like being in the presence of nature frequently visit this place. Thoor ki Pal is a popular monsoon destination that is located in the Thoor village. It is an absolute treat to the eyes and the soul where you can find peace and serenity alongside the waterfall in this wonderfully beautiful and tranquil area. If you intend to visit this gorgeous site, we recommend that you dress comfortably, bring enough of food, and bring plenty of water because this spot is located in a local hamlet and there are no large eateries around.
Location: Approx. 11 km away from Udaipur and takes less than ½ hour to reach at this place.
6.) Kundeshwar Mahadev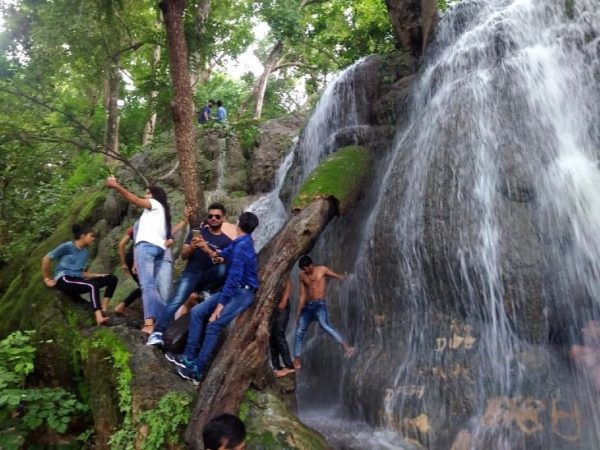 Kundeshwar Mahadev is one of the oldest temples of Udaipur where Lord Shiva is worshipped. The deity Lord Shiva's idol, as well as idols of the other gods placed in the temple, are centuries old. This temple is highly respected, and the worshippers have great belief in the gods worshipped here. It is a must-see location during the monsoon season to get the spectacular views of the waterfall.
Location: Approx. 7 km via airport road or Udaipur Chittorgarh Road.
7.) Bagheri Ka Naka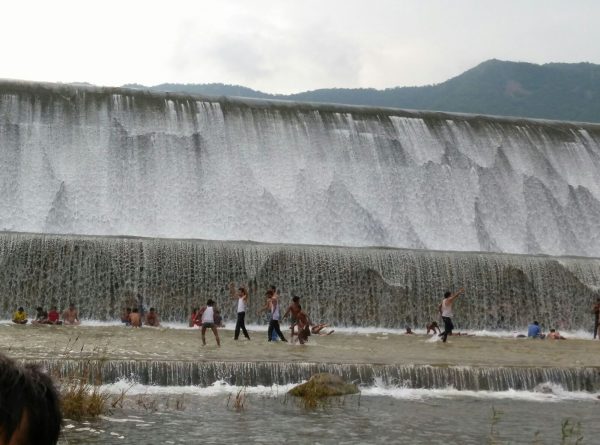 Bagheri ka Naka is yet another one of the most beautiful waterfalls located near Udaipur. It is an excellent location to visit during the monsoon season. It is a small dam situated in the Rajsamand district, 50 kilometres away from Udaipur. The area is a visual treat for photographers, with the picture-perfect background provided by the lush green Aravali hills. When it rains and the dam overflows and the area typically gets swamped by people. Moreover, it is positioned along the Udaipur-Kumbhalgarh Road, which is a charming location in itself, where you can see clouds caressing the mountains thereby making it an ideal location for a family vacation.
Location: Approx. 50 Km from Udaipur which takes more than an hour to reach this location.
This was a list of our favourite places. If you have some more suggestions, you can share them with us at pm@vivirmedia.com.