Udaipur, often known as the City of Lakes, is a popular tourist destination in Rajasthan. Exploring incredible things is a must-do for any traveller, and Udaipur offers many of them. For example, Shah Jahan was inspired to build the Taj Mahal after seeing the Jag Mandir Palace. Discover some more fascinating facts about Udaipur, whether or not you have visited this beautiful city.
Interesting Facts About Udaipur
1.) The Taj Mahal was designed after the Jag Mandir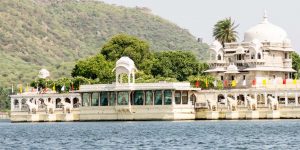 The Jag Mandir is a palace built on a small island in Lake Pichola. This house, also known as the Lake Garden Palace, was Prince Khurram aka Shah Jahan's retreat. The Mughal monarch stayed at Gul Mahal and procured design inspiration from Jag Mandir for the future construction of the iconic Taj Mahal.
2.) It is home to Asia's second-largest man-made freshwater lake.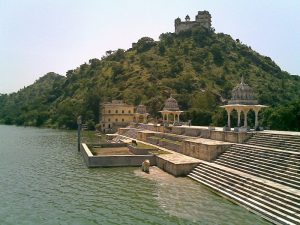 The second-largest manmade freshwater lake in Asia, that is the Jaisamand Lake or Dhebar Lake, is located 48 kilometres away from Udaipur. This lake was developed by Maharana Jai Singh in 1685. The lake is 14 kilometres long, 102 feet deep, and 48 kilometres in diameter. Moreover, there are three islands on this lake which are home to the Bhil Manas tribe. While the two larger islands are named Baba Ka Magra, the smaller island is titled Piari.
3.) Udaipur also houses the world's second-longest wall.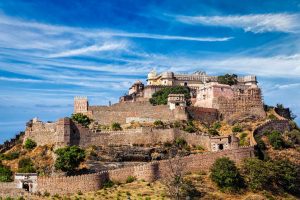 Since we all know that The Great Wall of China is the longest wall in the World, not everyone is aware of the fact that the world's second-longest wall is at The Kumbhalgarh Fort located 36 Km away from Udaipur. It stretches over 36 kilometres. The fort was established in such a manner that invaders could not see it, and the wall was built to shield the fort from enemy attacks.
4.) Udaipur also bags entry in The Limca Book of Records for its Tree House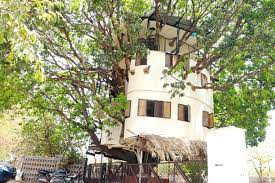 In Udaipur, an ancient mango tree was used to construct a treehouse. This idea was conceived by a businessman named. Mr K. P. Singh wanted to develop a tree home without damaging the tree. He got this idea into action by taking assistance from a craftsman from Surat who helped him construct the tree House without removing any tree branches. His unique creation was not left unnoticed and later got recognition from The Limca Book of World Records.