Udaipur already is a beautiful place; with upcoming interior design trends, the people of Udaipur are also willing to either revamp their existing acreages or develop totally new estates to suit their taste. With this comes the demand for highly skilled Interior designers who can work efficiently to provide the patrons with an aesthetically attractive interior of a house or an office. Here is a list of Top Interior Designers in Udaipur who are sure to make your space like the one you have always dreamt of.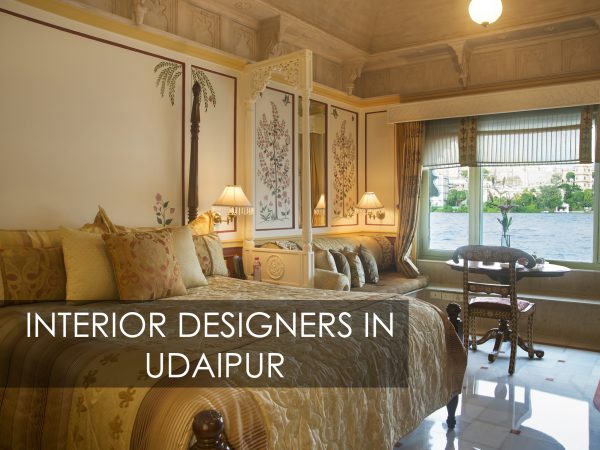 With projects across the globe; headquartered at Udaipur and offices at Mumbai, Hyderabad, and Abu Dhabi, Venugopal and Associates is a well-known name in the world of Interior Designing. They expertise in residential, commercial, institutional, landscape interior works.
The firm was founded by Mr. Venugopal in the year 1998 in Udaipur. Since then the firm has developed an in-depth knowledge of the interior designs and deliver unmatched architectural and interior solutions personalized according to the client's need.
They have undertaken several projects and some renowned ones are as follows: Miraj Mall Ajmer, Miraj Residence Nathdwara, Geetanjali Auditorium Udaipur etc.
Website: http://www.mvgassociates.com
LIVSPACE Designs is an architectural, interior designing and Vastu consultancy firm that provides conceptual and thematic interior as well as exterior designing.
The firm specializes in Offices and Residential Interiors; with offices at Udaipur and Mumbai, the firm's headquarter is located in Bengaluru. Their major works include the following: Offices at Mangalam Fun Square Udaipur, Interiors at Everest Group Udaipur etc.
Presently they are providing several offers and deals on interior designing of 1 BHK, 2 BHK and 3 BHK full house furnishings, for further details and queries you can visit their website given below.
Website: http://www.livspacedesigns.com
Contact: +91-7742192282
Priyanka Arjun and Associates
Priyanka Arjun and Associates, also known by their nickname PAA is an architectural design studio. From architecture to interior design solutions the firm offers all under a single roof. Known for incorporating sustainable initiatives in their projects, PAA deals in making of Udaipur's vernacular 'lime-stone buildings'.
From housing to commercial they are in multifaceted practices. The studio delivers high ended and exquisite results. They take projects from pan India as well as abroad.
Their main projects comprise of the following: Z-Lounge Udaipur, Zucchini Udaipur, and Barn Badi Farms Udaipur etc.
Website: http://www.priyankaarjun.com
With Rajendra Mantri as the principal architect and his wife Seema Mantri as the Chief Interior Designer, the firm has obtained a good place in the market. Rajendra Mantri as the first qualified architect of the city, launched the firm SRM Architects which is a multi-disciplinary Design Consultancy Firm practicing since the year 1988.
With headquarters in Udaipur, they have gained recognition in other cities as well such as Jaipur, Delhi, Pune, and Ahmedabad. They work majorly in the architectural domain and their key interior works are as listed: Arjun Bagh Dining Udaipur, Miraj Office Nathdwara etc.
Website: http://www.srmarchitects.in
The core interior consultant at Pratham Interiors is Ms. Anjali Azad Dubey. With a rich know how and experience of about 14 years, her expertise is in green design, experimental concepts, and restoration of heritage structures. She has been acknowledged by The Hindu and Times of India for her remarkable work and contribution in the field of Interior and Architecture.
She believes in incorporating a fusion of ancient theories, ethnic style and modern detailing in her interior designing. She has accomplished approximately 11 niche designs, 90 commercial, 121 residential projects and 12 resorts and spa.
Few of her renowned works include Tatsaraasa Resort and Spa Udaipur, Garden Hotel Udaipur, Musical Instruments Gallery in City Palace Udaipur etc.
Website: http://www.prathaminteriors.com
Interior designing is a complex art involving science and technology to enhance interiors of a particular space or an entire building. The mission is to make the given space an improved one delivering an exquisite environment to the client. An interior designer is an adroit professional who designs interiors of your home or workplace according to your desire and needs. The interior designer either refurbishes what already exists which is called the renovation or provides a whole new design for your space which is the new build.
An Interior designer is a multifaceted professional who applies creative and technical solutions within a structure to achieve a greater interior environment. From several styles from across the globe, they take inspiration to build a space worth a stare. The task is to meet eclectic client needs and to fulfill them with utmost sincerity so that not only the clientele is happy but also the designer himself!
If you feel more amazing names are to Fit in this List of Architects in Udaipur: You can email us on – info@udaipurblog.com