Take care of your body. It's the only place you have to live in- Jim Rohn
One of the rising trends among men and women nowadays is keeping their bodies in shape by doing regular workouts and exercise. Having a good physique makes you look good and feel confident. Udaipur city has not been able to escape from this rage, which is indeed a good thing as now the people are more focused on staying fit and healthy.
Therefore, for all the Gym enthusiasts and fitness freaks, we present to you a top 10 gyms in Udaipur and fitness centers that you should give a try.
1. Arth Skin and Fitness Gym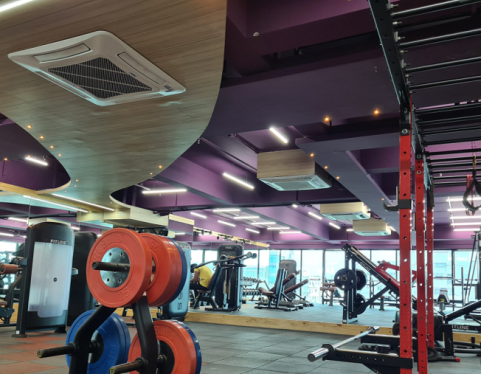 This gym is fully armed with the latest equipment and technology, fitted to modern infrastructures which come with various facilities making workout comfortable yet fun. It is an ideal place to reach your fitness goals.
Address: 3rd floor, 4C Arth building , behind Bhartiya Lok Kala Mandal, Udaipur
Contact: +91 8559855945
Timings: 9 am to 7 pm
2. Metroflex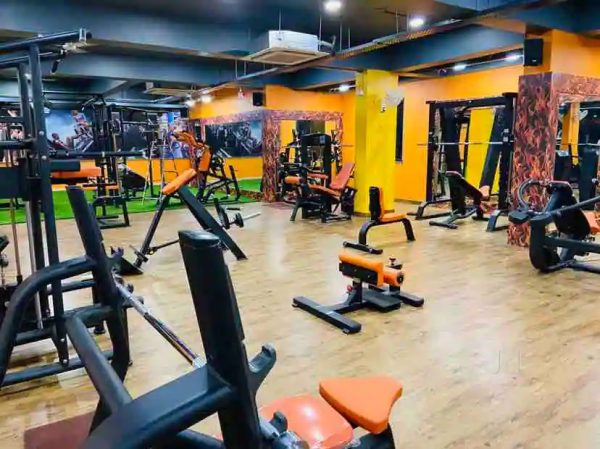 It wouldn't be wrong to say that Metroflex brought the true culture of modern gyms to Udaipur. Metro Flex club offers the right kind of encouragement you need to achieve your goals. The gym also has a Thai Spa and a diet kitchen.
Address: 1st floor, gokul tower, ner CA circle, Sector 14,Udaipur
Contact: +91 9680664789, 6376745058
Timings: 5 am-12 pm to 4pm-11 am
3. 4 Sure Fitness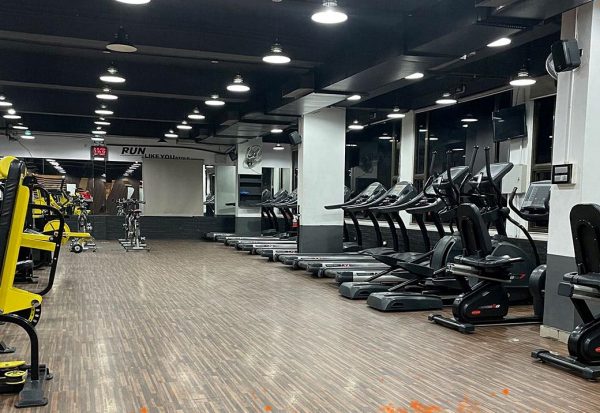 Established in 2016, 4 Sure fitness certainly lives up to its name and is currently the largest Gymnasium in Udaipur. The gym is loaded with all the latest machines and fitness equipment and is ranked among the top gyms in Udaipur.
Address: MP enclave, Shobhagpura circle, Udaipur
Contact: 07232826777
Timings: 6 am to 10 pm
4. Anytime Fitness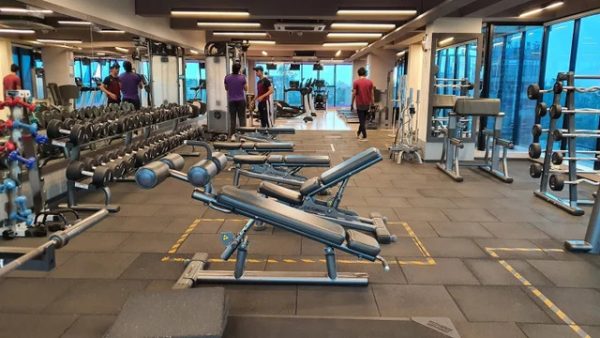 The most popular name on the list. This gym has continued to add newer ways to increase its portfolio and enhance its overall momentum. and to increase The gym offers personal training and nutrition counseling. Rest assured, you are given the best training from certified fitness trainers.
Address: Apex Chamber, 4C, Madhuban Near Lok kala Mandal, Udaipur
Contact: +918448444723
Timings: 6 am to 11 pm
5. Rnold Fitness Club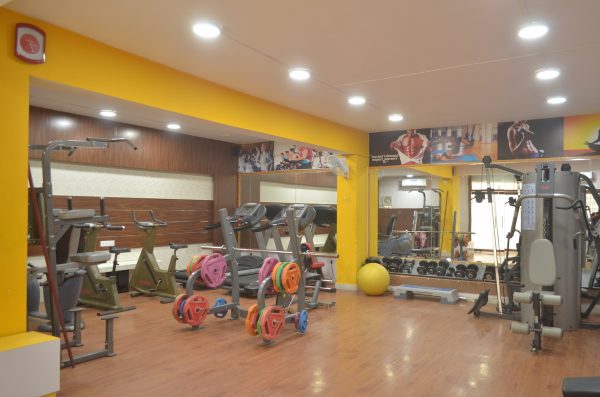 Rnold gym is a one-stop destination for all the people who wish to lose weight or get in shape but fail to find the proper guidance. The gym has its own professional certified trainers who will push you to your maximum limit to bring the best results out of you.
Address1: Rnold Fitness Club, Plot No.5, 80 feet, main road, near sanskar -II, Udaipur
Address2: Rnold Fitness Club, Plot No.5, 3 rd Floor, Above SBI Bank, Near Paras Choraha, Hiran Magri, Sector no.11 Udaipur
Contact: 91-91191-16169, 80058-81438, 86964-25866.
Timings: 6 am-12 pm to 4pm-11 am
Sunday Closed
6. Trans Gym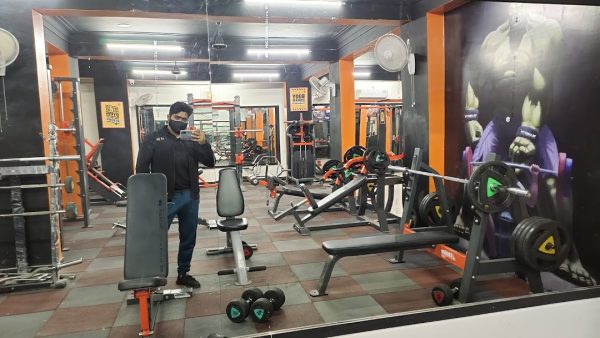 This could be your one shop stop for all-around health and fitness programs. The gym offers every facility and training program that you need with guidance from experienced coaches.
Address: 377 378 Ashok Nagar Near Shreeniketan First Floor, Above Supplement Factory, Udaipur
Contact: 07627083456
Timings: 6 am-11 am, 4 pm-10 pm.
Sunday closed.
7. Oxygen plus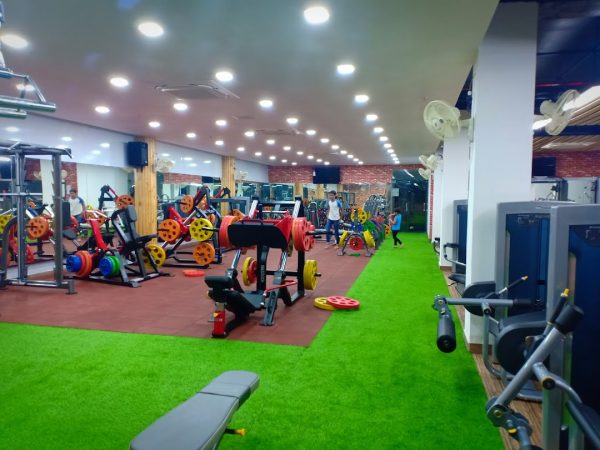 A new addition to this list is Oxygen Plus and this gym provides great gym equipment. Various programs organized are lean body fitness, muscle body fitness and full body transformation fitness program.
Address: 48, ABC, 2 FLOOR RKAY MALL, Panchwati, Udaipur
Contact: 07597974499
Timings: 5 am-10 am, 4 pm-10 pm.
Sunday closed.
8. Fitness Avenger
This health club is the talk of the town, especially for people residing in sectors. Equipped with first-class amenities, it is surely a delight for people who enjoy their workouts. The gym is famous for its quick results and transformation.
Address: Near Menaria guest house sector no. 4, Udaipur
Contact: 9549045301, 7737883838.
Timings: 6 am to 10 pm.
Sunday closed.
9. Udaipur Fitness Club
Udaipur Fitness Club is well equipped with essential machines. They also provide Zumba dance classes, yoga and aerobics. So if you happen to be in the vicinity and looking for a new fitness journey then this is for you.
Address: Sector No.11, Hiran Magri, Udaipur
Contact: +91 9549337867
Timings: 6:00 am to 12 am
Sunday closed.
10. Healthline Fitness Studio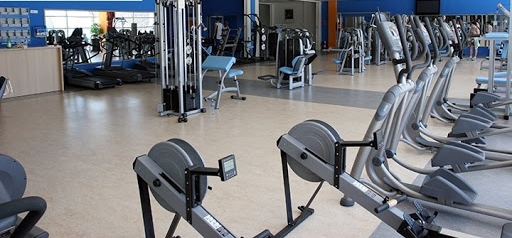 The gym with the most satisfactory results. Health line Fitness studio began as a small physiotherapy clinic by Dr Vyom Bolia in the year 2008. With a team of over 30 physios, yoga and fitness professionals and now it has become a leader in its league.
Address1: 3rd Floor Govardhan Plaza, Opp. Lok Kala Mandal, Panchwati, Udaipur
Contact: +91-9928568676, 07665551678
Timings: 6 am to 10 pm.
Sunday closed.
For best deals and membership plans, you can contact the respective phone numbers. If you wish to get your gyms listed, contact on pm@vivirmedia.com.
This was our list of top gyms and fitness clubs in Udaipur. What do you think? We are eager to receive your kind feedback.