Yes, the winters in Udaipur have gradually started to soar!!!
And this undoubtedly is another best season to enjoy the city vibes. Beautiful lakes, foggy mornings, misty and hazy mountain range, and the amazingly delicious street food in Udaipur!
The city of lakes offers some of the best street food choices to beat the winter chills. From Dabelis to Mirchi Bada, Egg Bhurji, Kulhad Coffee and much more, the city has so much to treat your tummy with yummy food.
Here we have listed some of the best, hot and delicious street food in Udaipur and where to find it!
Egg Varieties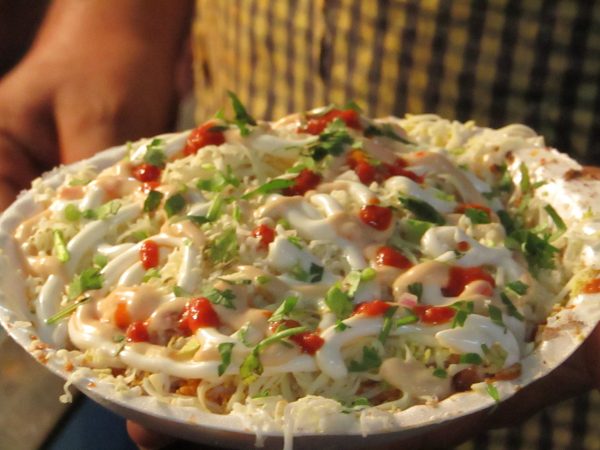 Egg dishes are perfect winter beaters. Be it Egg Bhurji, Omelette, Boiled Egg, or Udaipur's famous Tandori Egg, every dish prepared with egg, when served hot, taste equally amazing. If you are an egg-lover, don't forget to try Chetak Circles's famous Egg World for Tandori Egg. Besides, there are many other food joints in Udaipur that specializes in egg delicacies.
Dabeli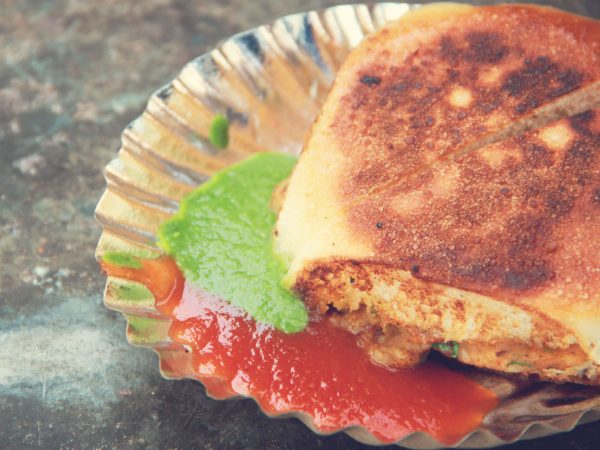 Originally hailing from Gujarat, Dabeli is like an Indian burger which is quite popular among the foodies of Udaipur. The dish is prepared by stuffing boiled potato Tikki between two buns. The yummy dish is traditionally served with sliced onion and chutneys. In Udaipur, Shankar Dabeli at Panchwati is the most popular joint for Dabeli lovers.
Bread Pakoda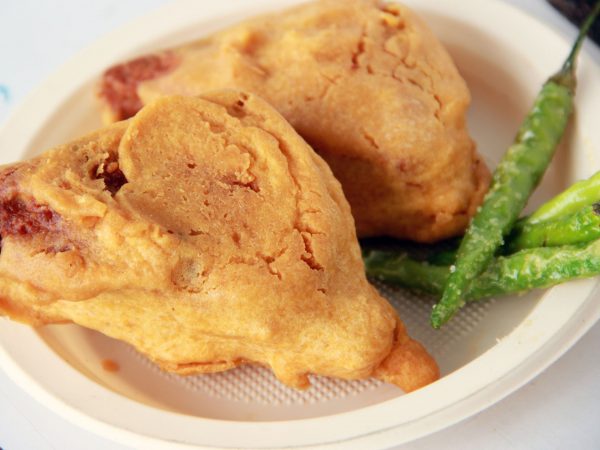 This yummy dish prepared from bread is quite a hit, especially in winters. When in Udaipur, do not forget to head to Fatehsagar where you will find a popular joint, 'Kamlesh ji Bread Pakoda' serving fresh, hot and spicy Bread Pakodas. Stuffed with boiled and mashed potato and dipped in 'besan' mix, these 'pakodas' taste super yummy in winter when you are having them at the most happening place with an amazing view.
Aloo Tikki Chaat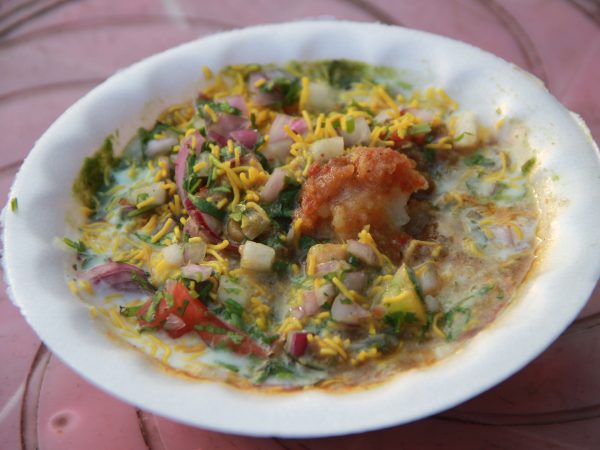 Another street food item made out of boiled potato, Aloo Tikki, is a popular street food snack of North India. When served hot, this spicy and a bit tangy – due to imli (tamarind) chutney – street food item becomes a popular choice for winter food cravings. Udaipur's Sanwariya Chaat Center located at Ashok Nagar serves delicious Aloo Tikki Chaat. You can also try the vendors at Babu Bazaar and 100 ft Road.
Maggi & Sandwiches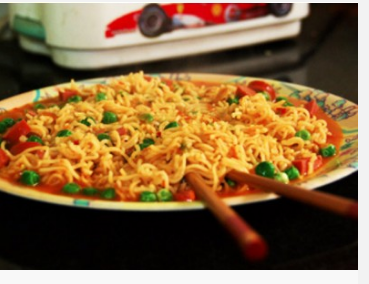 Although hot and luscious Maggi is the most sought after street food all year round, it tastes even yummier in chilling winters when topped with lots of winter vegetables (carrot, green peas, capsicum etc.), spices and cheese. Panchwati's famous Bajrang Bali Sandwich is one of the most popular Maggi and Sandwich seller in Udaipur. Apart from 'everybody's favourite' Maggi, you can also try Masala Sandwich, Cheese Sandwich and other popular sandwich varieties here.
Kulhad Coffee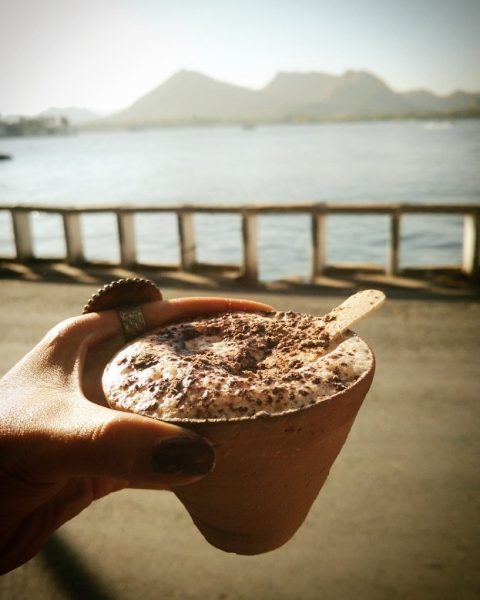 When the capacity of your belly is over with food, there is still something that can find its place in the tummy – Hot & frothy Kulhad Coffee! The age-old popular beverage, coffee got its makeover in India when vendors started serving it in environment-friendly clay cup – 'Kulhad'. Udaipur was never far behind in joining this environment-friendly way of serving hot coffee. Fatehsagar is the most popular and best place to enjoy Kulhad Coffee in winters. Sai Sagar Coffee House and Vinod Fast Food are a couple of the most popular coffee joints in Udaipur.
Kadai Doodh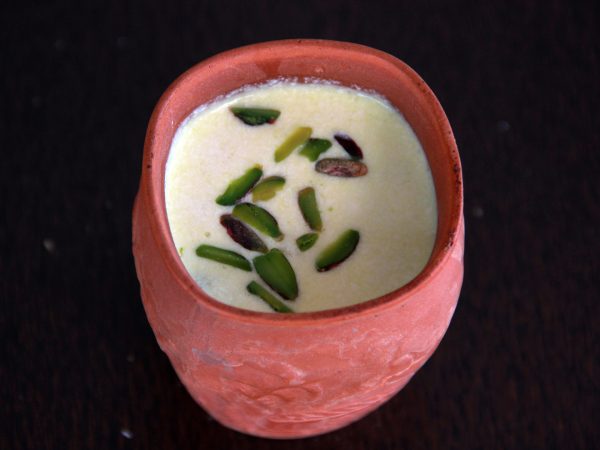 A sweet and rich delicacy prepared by boiling milk in a Kadai, this dessert-cum-beverage becomes extremely popular during winters. To give it a little richness, lots of dry fruits, Kesar and a few spices are added to it. Vasudev Doodh Bhandar at Suraj Pol is an age-old shop selling Kadai Doodh in Udaipur. Besides, you can also get yummy and thick Kadai Doodh at few shops at Fatehsagar.
With the above list, we surely have given the foodies of Udaipur, a few options to satiate their hunger pangs in this winter with some hot and delicious street food variety. So, head right away and fill your palate with some amazing street food of Udaipur.
If you have any more suggestions or additions in the above list, we would love to know about it. Please write to us at neha@vivirmedia.com