Old city streets of Udaipur have been a boon for those who love collecting local trinkets. Moreover, it is the best for them who wish to take them home as a memory of this culturally amusing excursion. And when shopping at reasonable prices is your thing, you're utilizing your time wisely for reading this article.
'Old City souvenirs are way too expensive!' This is what many of the locals assume. You must have heard this too. But surprisingly, that is absolutely not true.
If you ever roam around thoroughly for a day or two you will find things that won't make a big dent in your wallet! You just need a keen sense for finding the right items and a willingness to negotiate and there you go!
Let us guide you to find some pretty things that are missing in your closet for no good reason.
1. Mojris & Juttis, Mochiwada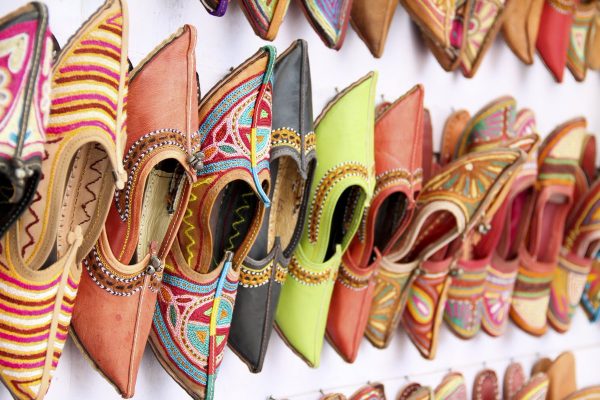 If you are utterly in love with traditional footwear, the remedy is to be on one of the streets called Mochiwada Bazaar. You will discover juttis and mojris that have been exquisitely fashioned by their hands, waiting to be yours. And they are just very eco-friendly for your pockets; pun intended.
Mojris are a must-buy item in Udaipur and available in a multiple of styles, textures, and embroidery. Also, they make lovely footwear that look fantastic when paired with exotic clothing, for both men and women.
Price Range: Just starting from Rs.250* and else depends on you being an ace in barter!
2. Jhumkas, Jagdish Chowk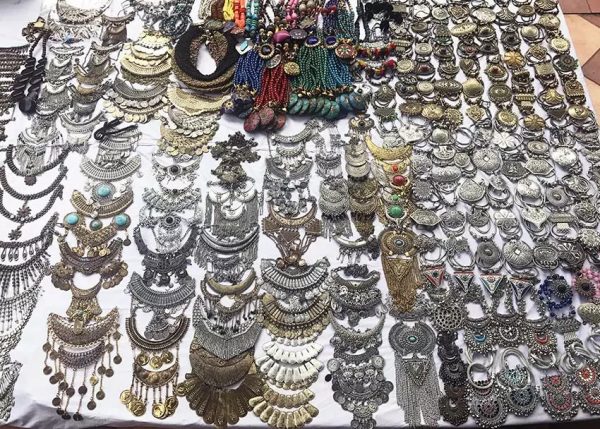 Jhumkas bring a lot of elegance to ethnic clothing in addition to making a statement. And when we talk of oxidized jewels, they just go perfectly with every color in kurtis and salwar suits. Having pairs of oxidized jhumkas will make your go-to earrings decisions quicker. And you can easily find these at affordable prices near the renowned Jagdish Temple. If you are on a heritage walk, you will find yourself there without a doubt and will have a chance to get your hands onto some adorable jhumkas for sure!
Price Range: It begins from Rs.40-50* and gets higher if you wish to buy heavier ones!
3. Gorgeous Dupattas near City Palace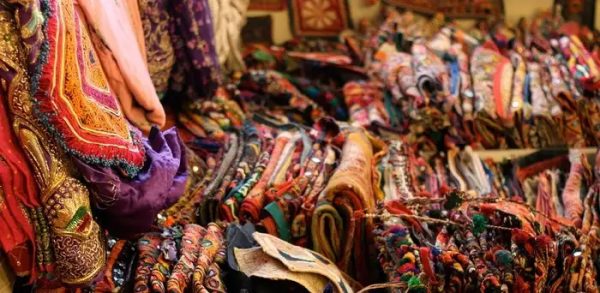 When you're one of those waiting for that filmy moment of your dupatta getting stuck into some guy's hand, then maybe you should start manifesting it by having a prettier one! Having an adorable dupatta is always going to hype you up and flaunting it will eventually make you feel elegant without making any alternative move. Where to find them? Well, it is extremely easy. While walking down from the City Palace, you'll catch a lot of shops. Trust us, you will not regret having one, not only because of the beauty it beholds, but also for such a nominal price it has.
Price Range: Scoping from Rs.250* and onwards according to your taste in ethnicity!
4. Leather Journals near Jagdish Temple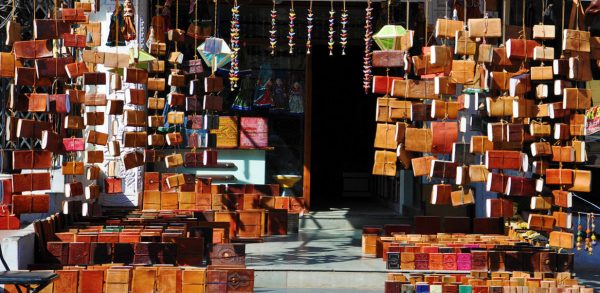 Many people love to write everything down. Let it be feelings, aspirations, motives or where they went/want to go, in their journals. Our very own Old City has a lot of shops offering authentic journals made of leather. People presume the starting range to be so higher that they avoid buying it from the area. But wait a minute! Let us clear your doubts for the same. The initial costs are exceptionally low, anyone could buy and maintain their journals precisely.
Price Range: Starts from the range of Rs.100-150* and goes higher if you're a core journal lover, no cap.
5. Embroidered & Printed Clothing near City Palace Road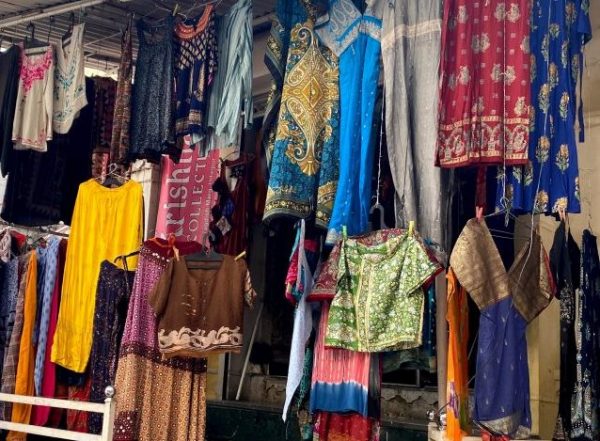 Hand-woven is the soberest yet enchanting kind of clothing range. One's style statement looks upgraded with the printed and embroidered kurtis, culottes and shirts in it. Here's a quick suggestion: add some of them into your closet too and look at them popping-up your style. It's easy to hunt down some of the beautiful kurtis and shirts at a good deal near City Palace road itself. So don't wait and get yourself one of those asap!
Price Range: You'll get them easily under Rs.500* and higher, if you are not a fan of just the light looks.
Visiting Udaipur without taking something to cherish your experience here will leave a loophole in your travel diary. We recommend you to walk around the city and grab the pretty stuff that you can adore for life. 
These were our recommendations. If you have some more shopping ideas and locations that we might have missed, you can email on joshikrati01@gmail.com.