Owning a two-wheeler can be convenient for most Indians, especially those who commute long hours using public transport to reach their workplace. Moreover, a two-wheeler does an excellent job at navigating through the narrow Indian lanes, ensuring you don't get stuck in the heavy traffic prevalent on the main roads. 
If you've decided to purchase a two-wheeler of your choice, you'll also have to look for excellent two-wheeler insurance to secure it against unforeseen road mishaps.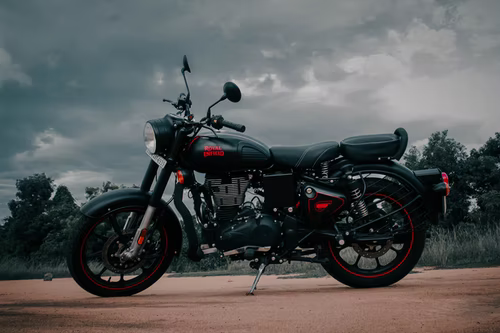 According to Indian laws, no two-wheeler owner can take their vehicle on roads without getting it covered under bike insurance. If you're ever caught riding an uninsured bike, you'll be subjected to heavy fines and penalties. 
If you want to avoid such experiences, make sure you get decent vehicle insurance at the earliest. To help you pick the best insurance for your bike, we've listed down some insanely helpful tips that are sure to help. So let's now head to the tips shared below.    
Pick the Ideal Cover Type
The market offers two broad types of bike insurance, viz., third-party insurance and comprehensive insurance. Third-party insurance is the most basic and standard vehicle insurance that secures the bike owner against financial liabilities arising from damages caused to third-party individuals and properties because of a road accident. It does not cover the policyholder and own bike damages in case of road accidents; hence, the premium is also on the lower side.
On the other hand, comprehensive bike insurance covers own damages and damages caused to any third-party individuals and properties due to a road mishap. As this insurance offers better coverage, its premium is slightly higher than the third-party insurance, but the enhanced coverage justifies the extra cost. Now that you're aware of the coverage types, pick the one that best suits your requirement.  
Find & Compare Similar Types of Policies Online
The best part of buying bike insurance online is getting to choose the best option after reviewing multiple policies in a short span of time – which is slightly impossible to do offline. Once you've decided whether to proceed with comprehensive insurance or third-party insurance, start looking for different insurance companies offering a similar policy.
Review each insurance plan against the coverage and premium, so you can get the best yet cost-effective insurance for your two-wheeler. You can consider the insurer's reputation, claim settlement ratio, and other aspects as key differentiaors.
Make Sure the Premium is Affordable
You should always settle with a policy that covers your basic requirements and also comes at a decent premium, something you can pay without any hassle. As the premium amount depends significantly on the type of coverage you want, the add-ons you need, and several other details, it is best to use a reliable, online tool. This tool enables you to project a fair amount of  premium that you have to pay on a regular basis. So it is best to use a bike insurance premium calculator tool to get near accurate premium estimates for your bike insurance.
You just have to provide the required information correctly, and the calculator will give you an estimate within a few seconds. If you want to check the premium after adding or removing a few add-ons, it can easily be done with a few clicks. So always take the help of a premium calculator online to shortlist your bike insurance policies accordingly.
Understand Your Bike's IDV
Your bike's IDV or Insured Declared Value is the ex-showroom price of your two-wheeler. It is essential to possess a little knowledge about your bike's IDV, as it directly impacts the insurance premium. The higher your two-wheeler's IDV, the higher the premium and vice-versa. 
You can also consider IDV to be the policy's sum insured amount. If your bike ever gets damaged beyond repair or gets stolen, the insurer will be liable to pay a maximum amount up to the policy's sum insured or your bike's IDV.
Also read: 10 Steps To Bike Insurance Renewal You Should Follow
Buying bike insurance is a long-term investment, so make sure you don't settle with an average insurer. To ensure you have a smooth, pleasant experience throughout the policy duration, choose an insurance company that enjoys a positive image among people. 
You can take the help of online forums, Facebook groups, Reddit groups, or other online communities to find out whether the insurer you've shortlisted is worth proceeding ahead with or not.  
Gather Information about the Claim Settlement Process
One of the most attention-worthy yet neglected aspects of buying insurance from an insurance company is its claim settlement process. You wouldn't want yourself entangled in tedious paperwork and slow claim settlement processes if you ever encounter a road accident. So the best way to ensure you're choosing the right insurance is by proceeding with an insurer that has a hassle-free and quick claim settlement process in place.
To get a fair picture, you can check the claim settlement ratio of the past few years, along with the insurer's reviews online regarding their claim settlement process. Go ahead if you find enough positive responses to convince you to proceed with an insurer.
Also read: Udaipur's Gaurav Mohnot Will Ride across the World for Fundraising and Spreading Cancer Awareness
Look what Add-ons are Available with the Policy
If you feel the standard insurance plan doesn't offer decent coverage, you can buy add-ons to fill the gap. Add-ons or riders are purchased separately to enhance the coverage of the insurance policy. Not all insurance companies will offer the same add-ons, so always check what options are available to you before buying any policy. Though the options might differ, you can find the following add-ons being offered by top insurers:
Zero Depreciation cover:

This cover passes down the liability of costs related to depreciation and replacement of new spare parts of the policyholder's bike after an accident to the insurer.  
Return to Invoice cover:

If the policyholder's bike gets damaged beyond repair or stolen, the insurance company will pay the last invoice price of the bike to those who have taken this cover.
Roadside Assistance:

Offers services like towing, taxi service, bike repair, etc., if your two-wheeler gets stranded within 500km from the middle of the city.  
Consumables cover:

Pass down the expenses related to consumables like oil, nuts, bolts, etc., during claim settlement on the insurer using this cover.  
Engine Protection cover:

Get this cover if you want to cover expenses related to the engine's consequential damages post a road accident.
Always remember that each add-on comes at an additional cost, so only add the ones you really need.
Check if Any Discount is Available
A benefit while purchasing bike insurance online is getting the option to look for discounts or deals. You can check the insurer's website to see whether they are offering some special offers or discounts, or deals to prospective policy buyers. Some insurance companies offer certain discounts if you pay using a particular bank debit or credit card, so make sure you check these details before making any final payment.
Also read: How to Choose the Best Term Insurance Policy?
Read the Inclusions & Exclusions Attentively
One thing you should never do while purchasing bike insurance is assuming the policy offers certain benefits because another insurer does so. If you want to stay away from any unpleasant shocker while filing for your claim, always be clear with the policy's inclusion and exclusion from day one. 
You should read what the policy includes and excludes by heading to the respective insurer's website. You can also take the help of their customer support if you cannot understand a few clauses. The clearer you are with the policy terms, the pleasant your experience will be.
Also read: Invest in the Best Health Insurance for Parents: Know These 8 Features in Advance
Look for an Insurer that Involves Less Paperwork & Hassles
If you hate getting into too much paperwork, look for an insurance company known for its straightforward insurance buying process. You can easily find an insurer that lets you buy bike insurance online using a few clicks. If you have never purchased bike insurance before, ask your peers or members from online communities or forums regarding insurance companies that offer bike insurance involving minimal paperwork and hassle. Their inputs will show you the right direction.
Getting the right bike insurance is as crucial as getting the right bike. So give enough time to research the insurance ideal for your two-wheeler. If you take all the tips shared above into consideration while finalizing an insurance plan, you'll surely end up with the best option.