Ever wondered how many artists from Udaipur have made their way out in the country and beyond? So, let's take a moment to appreciate the impeccable Stage or Live Performers in Udaipur, which are making our city proud in every sense! When you ask people "Who is the best stage performer in Udaipur?" you might get certain replies consisting of some well-known names. But, isn't it convenient to have a list of all the prominent artists of Udaipur to get a hold of them? We have tried to feature as many Live and Stage Performers of different genres in the city, who are rocking in their own field and have something that makes them stand out!
Himanshu Jain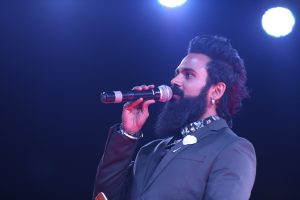 He is like a live wire, adding that much-needed buzz to every event and occasion. A renowned Live Performer, who goes under the name of RJ Himanshu, is hitting the stage from the past 10 years. Being a VJ, RJ, Live Show Host, Emcee, and Anchor, Himanshu captivates the audience's interest with his perfect skills. Adding another feather in his cap, he has got his name under the prestigious record book – India Book of Records as "An Anchor who has done maximum Live Shows."
Find his work or contact him at:
Priyansh Paliwal (Singer)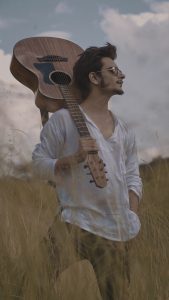 After trying his hand in the glamour industry for over 15 years, it took him another moment to realize his actual passion lies in music! Priyansh Paliwal has come a long way to reach his goal by being one of Udaipur's top YouTubers. As a young artist, Priyansh has released over 10 original songs on major music platforms such as Spotify and iTunes. Talking to us about his journey, he adds, "Starting as an artist, especially in the times when anything and everything goes viral with few views isn't easy. It takes a lot of dedication, good mentoring, and a smile to keep grooving to the music of life."
You can find him at:
Ashok Gandhrva (Singer)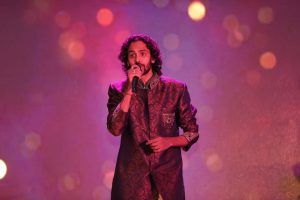 Ashok is a professional singer who paved his way in the Indian Music Industry with tremendous struggles and efforts. He is a versatile singer and performs for a band called "Rooh – Music for the Soul."  He reached new heights after being chosen for X-Factor and was selected in the "Deewana Group" after the audition, making his way in the top 5 categories.
You can find him at:
DJ Kavish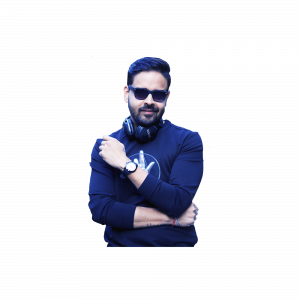 Taking inspiration from the beats of Bollywood songs, DJ Kavish (also known as DJ KR) is now associated with music for over a decade. Music is his passion, and he is honing his talent since the age of 15. He plays various styles of music including Bollywood, Commercial Pop, Punjabi, Retro and much more, for people to dance on his beats.
Find him at:
Chirag Wadhwani (Comedian)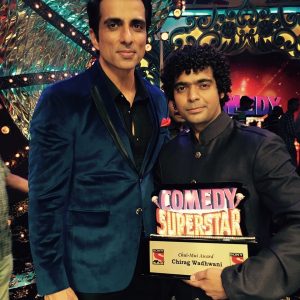 A well-known comedian and stage artist, Chirag Wadhwani, has made his name in the industry by being the top finalist of the comedy show Laugh India Laugh, on Life OK channel. Chirag has done 15 international shows in Dubai, New Zealand, Kenya, South Africa, Australia, and much more. He is currently doing live shows in India as well as other countries.
You can find him at:
DJ Bash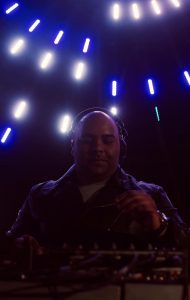 Commonly known as "Atrangi," DJ Bash has been throwing his musical charm for over 15 years now. Being out there for so long, he has accomplished his place in the field by performing in prestigious Music Festivals across India such as Sunburn and Sandscape. DJ Bash has done shows for various top celebrities, cricketers, big corporate houses, and more.
You can find him at:
DJ Neet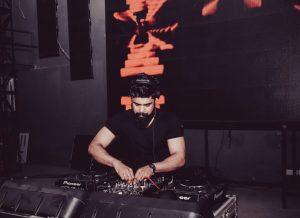 Neet Nagpal usually goes by the name DJ Neet, started his musical escapade at the age of 15. When he was first called to perform, it was then he decided to step a foot in the field and push his luck for turning his passion into profession. He has worked under renowned artists such as DJ Akeel, DJ Suketu, DJ Chetas, DJ Shaan, and DJ Akbar Sami.
You can find him at:
DJ Lovenish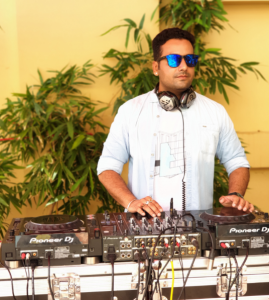 Being a native of Udaipur, DJ Lovenish is a well-known artist in town. Captivating the crowd's interest is one of his strong suits. He has performed in luxury properties such as The Oberoi, The Lalit, Marriot, ITC Hotels, HRH Group of Hotels, Radisson Blu, Leela Palace, and Taj.
You can find him at:
Radhika Upadhyay (Singer)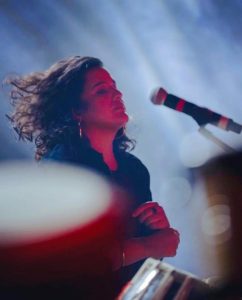 She is a singer and has made up her way by producing her own songs now. Radhika completed her bachelors from Maharaja Sayaji Rao University MSU, Baroda. She is now a graphic designer, visual artist, singer, performer, and DJ. Our girl is professionally singing from 2 years now and has done more than 45 shows across Udaipur and other cities in Rajasthan. Her last major performance was with a renowned band of India, i.e., "PARIKRAMA" x Radhika Live and was included in the Guinness World Record.
Shreya Paliwal (Folk Singer)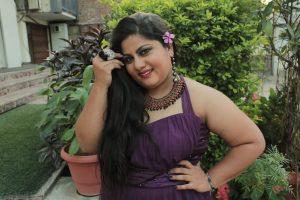 She believes that "Music is the best healing medicine."
With that in mind, she started her singing career in 2013, which later became her passion as well as profession. She is the owner of a band named Folk Dulcet Udaipur. She aims to bring the attention of the audience towards Indian Folk music, which has been buried under the carpet since long. She has received several accolades in her journey such as Golden Voice Udaipur, Bheel Nanak Samman, Sur Sadhak Samman, and has been honoured by the MLA and MP of Udaipur.
You can find her at:
Hiren Jotwani (Ventriloquist)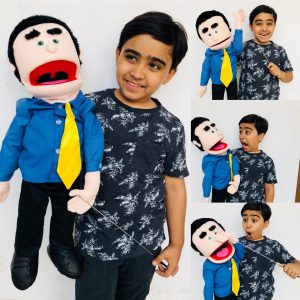 A fabulous Young Ventriloquist, Child Actor, and Standup Comedian! Hiren has been hosting & performing LIVE Shows since he was 6 years old for commercial as well as social events. He has been on Various Television shows on channels like Star Plus, Sony TV, ABP news etc. He also has his own youtube channel with more than 750 followers & more than one Lakh views. He is the occupant of various accolades such as Mr Udaipur (age 5), top 3 kids in The Great Indian Laughter Challenge and have won Acting ka Keeda in India's Best Dramebaaz 2018.
You can find him at:
Aditya Shrimali (Singer)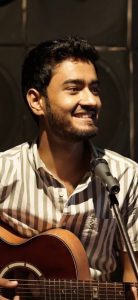 With an extremely soothing voice, Aditya is enchanting the audience for the past 4 years now. Udaipurites adore him, and for the same reason, he started doing live performances in events across Udaipur and nearby cities. He has his originals over YouTube, Instagram, and other music platforms with over 200k views.
You can find him at:
Vidit Meghwal (Singer)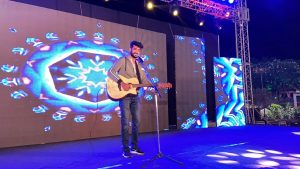 Vidit Meghwal is a Professional Singer from past 10 years, with that, he is also an Electronic Music Producer and Composer and featured by Google itself as an Electronic Musical Artist in their Google's Knowledge Panel. He has released his 4 originals till now, known as Aatishbaziya, Zamana, Mewar Mera and Ishq which has got immense success. He was also in top 10 contestants of Surilo Rajasthan in the very first episode.
You can find him at:
There was no way to fit all the amazing stage talent of Udaipur altogether, so we have tried our best hand to list down the above artists. If you feel that we have missed out certain artists in the particular field, then you are free to let us know on our mail info@udaipurblog.com