Being in a city like Udaipur, where events have become a significant part of tourism, is a blessing. Every day we get to witness multiple big and small events being held in the city and its shimmer spreads throughout the country.
But what we see in the form of a triumphant event, is the result of a variety of happenings. To pull up a successful event, a lot of the hustle and bustle goes behind the scenes. And to do it with extreme perfection, the event management industry comes in place.
You wouldn't want to be the one keeping things in check and forgetting what you were supposed to enjoy. With an event manager by your side, you can rest assured of smooth operations which take place to set things in motion.
Events in Udaipur
Talking about events, there has been a significant rise in the number of events taking place in Udaipur post-corona. One such recent event took place at Ramee Royal Resort and Spa, an exhibition for Ankur a provision of Arvind Ltd., on 22 November 2022.
The exhibition showcased the latest and most exquisite designs. Ankur textile is a part of the illustrious Arvind group and is the largest manufacturer of lifestyle voiles. Voiles is a soft sheer fabric and is majorly used in dressmaking and soft furnishing.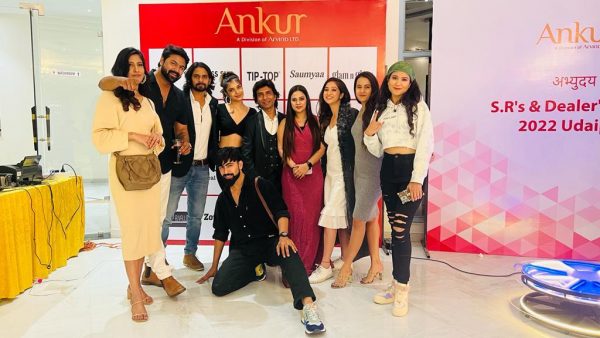 The event was followed by a fashion walk that precisely exhibited the utterly gorgeous collection by the Arvind Group. Also, the General Manager of Ramee Royal, Mr Traun Sharma, was a great support.
Along with him, the Sales and Marketing Manager at Ramee Royal, Mr Manish Vyas, created a cheerful environment at the venue to work at. Majestical Events with the help of the staff at Ramee Royal made the event an easy endeavour.
About Majestical Events
Majestical events is a Udaipur-based event managing company, founded by Mr Mahendra Kumawat in the year 2013. It bagged the award for the best event company in Udaipur, in Shubh Wedding and Lifestyle Awards 2021, Season 4. It is a diverse and professional event planning company, that believes in meeting the expectations of the client.
They have been in the event industry for about 10 years now and have grown to become the best with time. Their tailor-made ideas, urge for perfection, and dedication to bringing clients' imaginations to life have made them stand apart.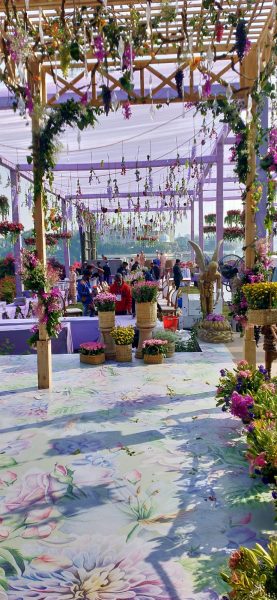 Event management is not as easy as it appears to be. It involves several aspects that need deep knowledge and understanding. Whether it is about cost, vendors, catering, guest management or anything else, it is not a man's task. It requires expertise and quick decision making which comes with experience.
And here is when Majestical Events comes into action. They make your event their own and give an extra edge to the celebration. With all activities managed effortlessly, Majestical Events ensure that you completely enjoy your festivity without having to worry about the rest.
The current event covered by them at Ramee Royal was a huge success. It was an exhibition focusing on the alluring range of textiles manufactured by the Ankur group, followed by a ramp walk which was choreographed by Rajesh Sharma and was anchored by Pratiksha Dave. Kunal Acharya, Lovesh Vyas, Bhavya Jain, Honey Lakhira, Poushy Singhvi, Jyoti Sharma, and Shalini Gurjar were the models who walked the ramp with absolute refinement.
Also, no event is complete without a photographer who captures the best memories in a frame. For this event, Krishna Parihar and Manav Parihar from New age photography & Wed.Verso were the men behind the camera.
What makes Majestical Events better than others
Majestical Events believes in providing at-point design, decor, catering, wedding themes, gifts, invitations, entertainment, travel coordination and so much more. Each department has to be managed well in order to remain away from the hassle.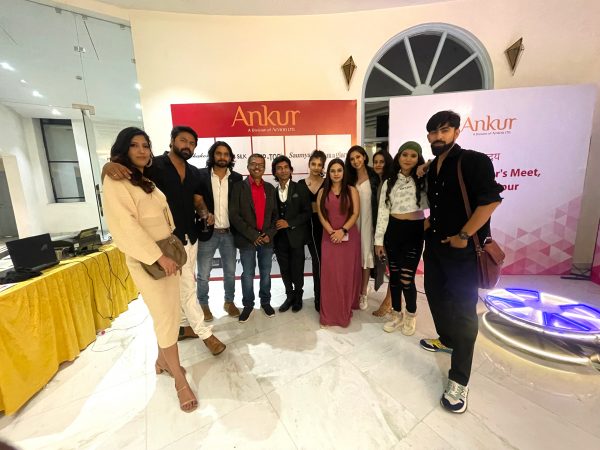 The following features make them outshine others.
Among the plethora of tasks that an event planner needs to manage, the first one is people management. There are multiple people one needs to deal with during any wedding, corporate events, or similar celebration. Majestical Events make sure that every party associated with the event understands well.
Any event is incomplete without the required resources. Majestical Events make sure that every resource is in the right place at the right time. Right from vendor communication to client dealings, they have everything intact.
Next, it is important to comprehend the needs of the client and execute what they think. Mahendra Kumawat holds expertise in listening to clients and his team also follows this perception.
Stress management and working under pressure are also much-needed qualities of an event manager. The team at Majestical events ensures that stress and pressure do not impact his ability to work and keeps a check on the activities.
Creativity is the cutting-edge quality of Majestical events. For every simple idea of the client, they offer a unique and a notch higher idea to make your grand day memorable.
Mahendra Kumawat started small, but with his efficient skills, he has achieved utter success in this industry. It takes a lot for someone to work for your event making it their own. And Mahendra Ji makes sure that every celebration is worth the memories you carry. You can reach out to him on Instagram at @kumawat.mahendra & @majestical_events and read more about him here.