Adding another feather in his cap, Rohitesh Upadhyay, from Udaipur, broke a 17-year-old world record and got recognized by the Guinness World Book of Records! Rohitesh has proudly represented India across the world by breaking the world record for the "Longest No Hands Motorcycle Wheelie", which is one of the most difficult types of wheelies in the Sportbike Freestyle Riding (SFR). In this record, the rider has to let go of the handlebar, and cover a certain distance in a straight line, with the front wheel up in the air, without touching the motorcycle by hands or tripping over.
The targeted distance for Rohitesh was 89 meters while holding his stance, which was made by the previous world record holder, AC Farias of Brazil and was unbroken for past 17 years. Rohitesh, on the other hand, maintained the stance for a total of 567 meters, about 6 times higher than the previous world record! Thus, after years of training, he was able to achieve that great distance withstanding his position for the longest time. The results for the same were announced by the Guinness World Book of Records in April 2021.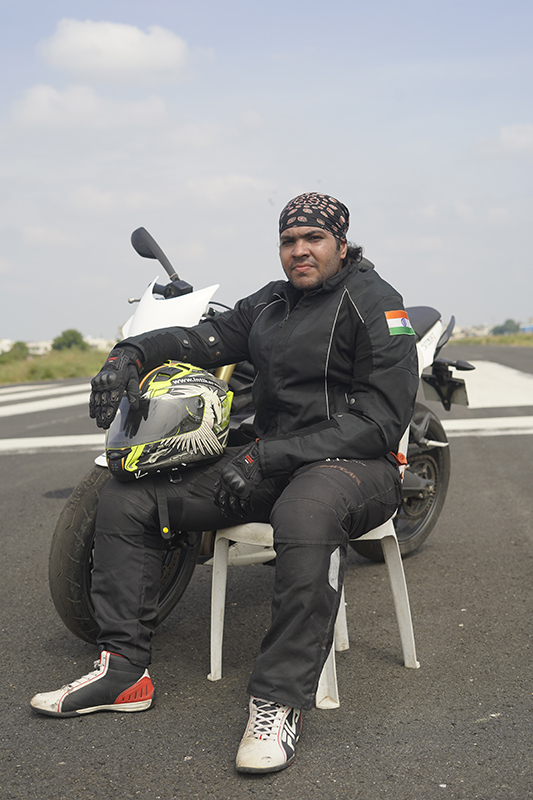 Rohitesh's accomplishment also got featured in a Spanish magazine named Soymotero. The magazine mostly features the latest motorbikes and equipment.
For those who are wondering, Rohitesh is the same guy who previously registered his record for "Longest No Hands Motorcycle Wheelie", in the International Book of Records and Golden Book of Records in 2020, where he was able to reach a distance of 125 meters, bound by logistics and venue limitations. However, his determination and hard work paid off eventually, and he has now set a strong record for the ones to come next.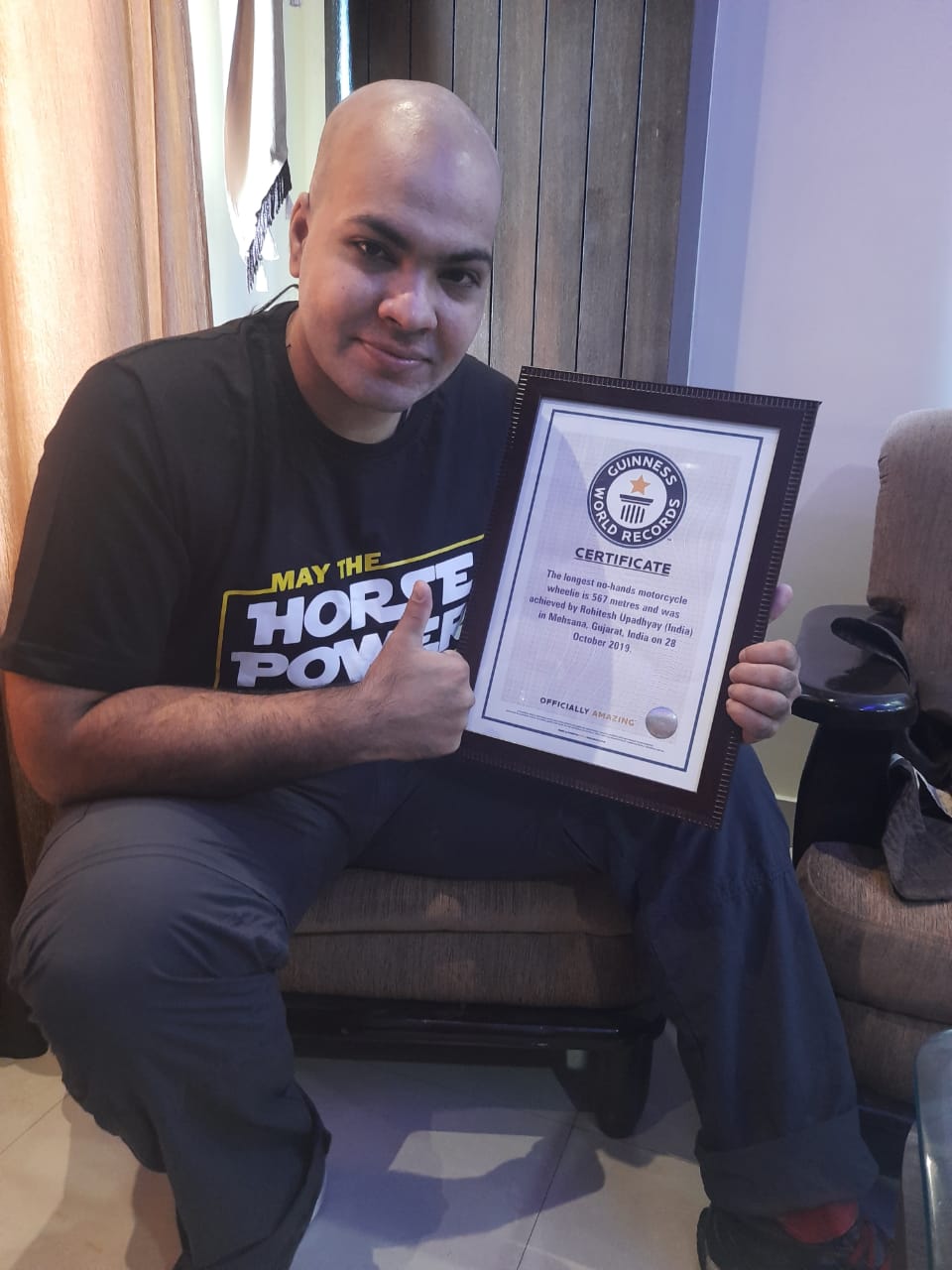 "I wish people recognize this as a serious skill and something more than entertainment. Also, I hope I can say to the youth of today to keep this activity off the streets as it is not only illegal but absolutely dangerous for both the rider and the pedestrians", says Rohitesh. The trick is supposed to be performed under expert supervision, and no one without training should copy the same without knowing the risks involved with the same.
With years of practice and resolve, Rohitesh Upadhyay has made Udaipur proud again. Kudos to him!