Can you guess the top best things that happened recently in Udaipur? Well, we can surely introduce one of them to you "LocalsMart". An idea that originated in the minds of young Udaipurites is now bringing the local bazaars(customer and vendors) back together.
It is not just a startup working to create an E-commerce store for all the small local vendors in the name of digitization, but rather a platform for bringing the fun of local market shopping into a single App.
Vision of LocalsMart
As we all know how online shopping is trending these days, especially due to its convenience and ease of use. This has negatively affected the local market. Considering the negative impact of online shopping on the regional market, Mr Prateek Sanganeria and his team of four (Aditya Tandon, Dhrupad Shrivastava and Suyesh Ranawat) came up with the idea of creating a platform that acts as a bridge between customers and the local vendors. Through their LocalsMart app, the customers and vendors can directly communicate with each other without any boundaries and restrictions. LocalsMart allows the local vendors to do their business in their style with the help of technology.
This creative platform has attracted everyone's attention with its premium-quality products and gained the confidence of a variety of consumers. Currently, they have 1200 users with 500 vendors on board. By far 560 inquiries have been resolved with an average of 21 queries per day, out of which 89.5% queries were resolved within 2 hours. 
Mission Of LocalsMart
After experiencing significant success in its initial phase of operations, LocalsMart is looking forward to expanding its horizons. Currently, they are functioning within Udaipur, Rajasthan, but in the upcoming years, they are hoping to spread their wings throughout Rajasthan and PAN India.
LocalsMart gives a distinctive shopping experience to its clients through its unique concept. Moreover, its bidding option ensures that the users get the best price on every transaction. Customers can now get a wide range of everyday items at reasonable prices with just one click. Standing tall at a 98% satisfaction level, it is wonderful to observe how LocalsMart is gaining popularity. They have received an overwhelming response from both the vendors as well as the customers.
 How does it work?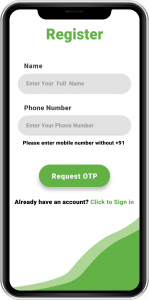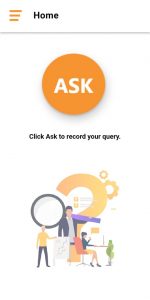 Step 1: Open Google Play Store on your Android.
Step 2: Find LocalsMart App and tap on the Install icon to download the app.
Step 3: Open the downloaded LocalsMart App and register yourself by entering your name, and phone number, and clicking on the "Request OTP Icon."
Step 4: An OTP will be generated on your registered mobile phone. Please enter that on the app to be a registered member.
Step 5: You can now type or record your query or generate a purchase request and send it to LocalsMart.
Step 6: Multiple quotations/bids will be issued by the concerned vendors against your query. Accordingly, select the best price you wish to purchase the item and seal the deal.
The core idea behind this concept is to save the local market. Their app brings the customers and the local vendors together under one platform, where they can purchase their desired products, at their desired price with one click. 
Why LocalsMart?
The business concept of LocalsMart was created in the interests of both customers and vendors. Besides offering a wide range of premium-quality products to the customers at a reasonable price, it also provides a lucrative opportunity for the vendors to expand their business and earn healthy profit margins, as well as business training and technical support. LocalsMart will give local shopkeepers, aspiring business owners, and investors the opportunity they need to experience increased development and wealth creation.
We strongly recommend you to take advantage of this opportunity and be a part of LocalsMart Group either as a vendor or as a customer and position yourself for exciting offers and a successful future.