Yes we know why have you landed to this article – to know how to get online delivery of liquor in Udaipur, We know its hard to be in lockdown and unable to fulfil your thrust for Liquor. But sorry here is the catch, this is to inform you that a new cyber fraud is under process for all the people who are eager to buy liquor and finding non legitimate ways to buy liquor Online, this will create a problem for you and you can get scammed!
How does the SCAM works – 
The scam lures you by showing photos of Wine & Whiskey.
Says – "All brands of Wine, Whiskey and Beer is available for delivery contact the given number"
So after asking certain people who got scammed and doing our research, these scammers will ask you for Prepaid Online Payment – PayTM, UPI and such to deliver liquor at your doorsteps.
In your dire need for Liquor these guys dupe you by scamming you and taking away your money and not reverting back further.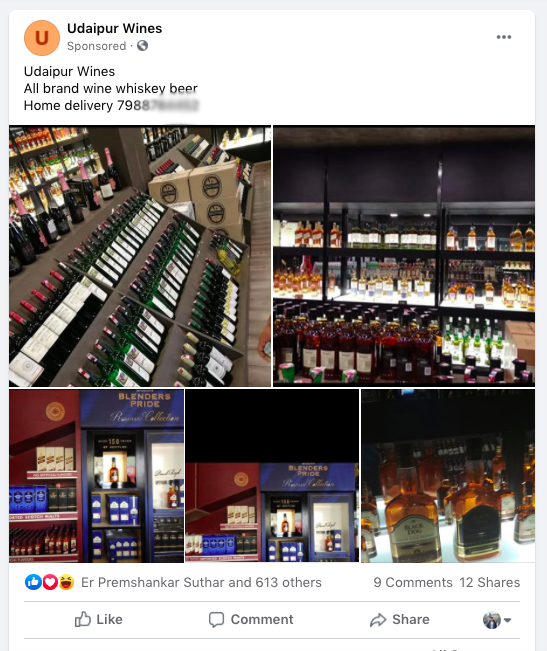 We don't know why Facebook approves such ads but probably there might be legitimate businesses also providing home delivery of products.
We request you all to kindly wait for the official permission from the state government about the operations of the wine shops in Udaipur to quench your thirst for Liquor and beware of such online frauds that are happening in our city online. Always report such kind of posts to facebook and cyber crime department.
You can always tweet on @UdaipurPolice in relation to any Frauds.
Do share this Article to your near and dear ones who might happen to get scammed by such Online Frauds.