One more nursing staff from Udaipur's MB Hospital was tested positive for coronavirus on Monday evening. The 55-year-old nurse is a resident of Panna Vihar Colony in New Bhupalpura area.
The nurse was working at Corona Suspect Ward at MB Hospital from March 28 till April 19. After that, she was home quarantined from 20th April.
The nurse is said to be asymptomatic i.e. showing no symptoms of the disease. Asymptomatic Coronavirus patient doesn't show any visible symptoms of the disease. In such cases, very few are aware that they are infected and symptoms do not give away much.
The nurse was in contact with her 62-year-old husband who is a retired LT, her 4-year-old grandson and 6 other people. All are referred at MB Hospital's SSB Block.
Udaipur Municipal Corporation has begun sanitization work in the area. Medical Department has made Containment Zone and begun the process of screening.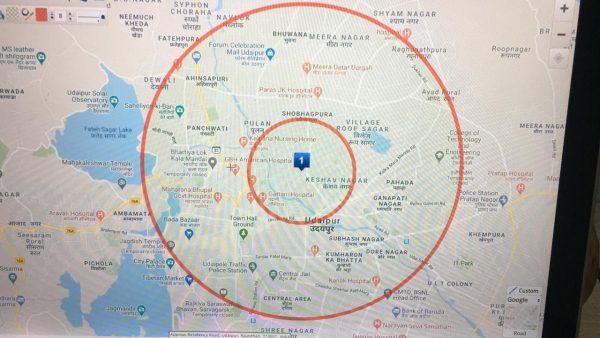 Following the report, the administration immediately imposed curfew in the infected area. The district collector has directed the medical department to start a screening survey of the people residing within 5 km of area.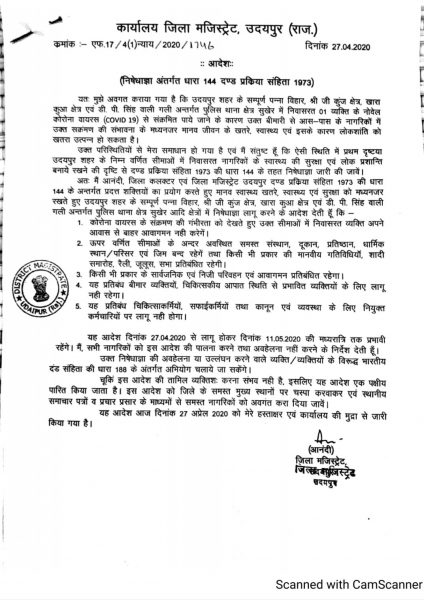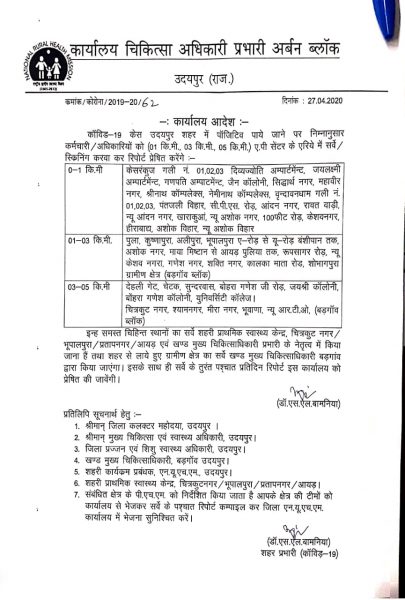 Citizens are requested not to move out of unnecessary homes.