A gateway to unlimited entertainment, fun and knowledge, Circus Maximus is one of its kind kids' carnival happening for the first time in Udaipur. It is a perfect combination of enjoyment and exploration for young learners.
The event is planned for complete family entertainment with activities, workshops, competitions for both kids and parents. Circus Maximus features some of the most engaging, delightful and entertaining activities.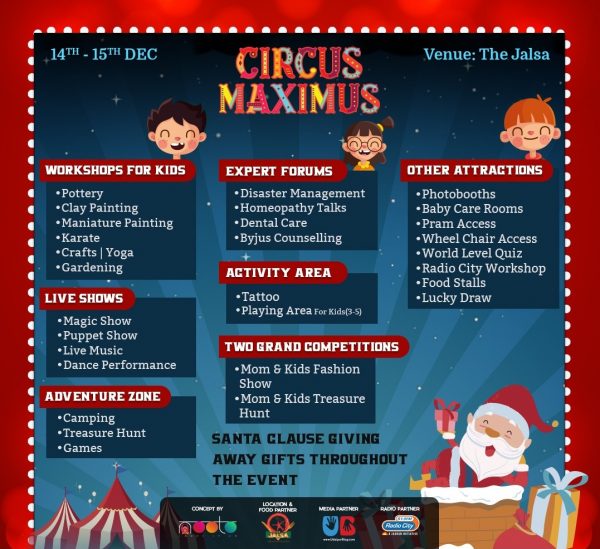 With all this, here are 5 interesting reasons you and your kids should attend Circus Maximus: A Carnival for Kids and Family.
Reason No. 1: Complete Family Entertainment
Circus Maximus is a complete family entertainment giving you some constructive and quality time to spend with your kids. It brings together a blend of activities for both kids and their parents making this a perfect family event.
Reason No. 2: A Platform for Skill Development for Kids
With activities like painting, baking, karate, archery, craft and origami workshops, Circus Maximus is a platform to develop and showcase the talents of your kids and build-up confidence.
Reason No. 3: Interactive Workshops
Circus Maximus brings to you some amazingly interactive workshops for your kids.  Make them learn the art of pottery making, puppet making, baking, camping and much more while allowing them to actively participate in learning new information and techniques.
Reason No. 4: Entertaining Activities and Shows
Be a part of their fun by participating in Mom & Kids Fashion Show and Mom & Kids Treasure Hunt. The tiny tots will certainly have a good time with you in the competitions. Besides, there are more entertaining activities like puppet shows, magic shows, bioscope etc.
Reason No. 5: Shopping for the Parents
While the kids can play their heart out in the event, there is something for the parents too! With an entire section of exhibitors, the parents will be spoiled with choices of stalls put up by exhibitors from all over the country. Enjoy some amazing shopping time when your kids are engaged right in front of you.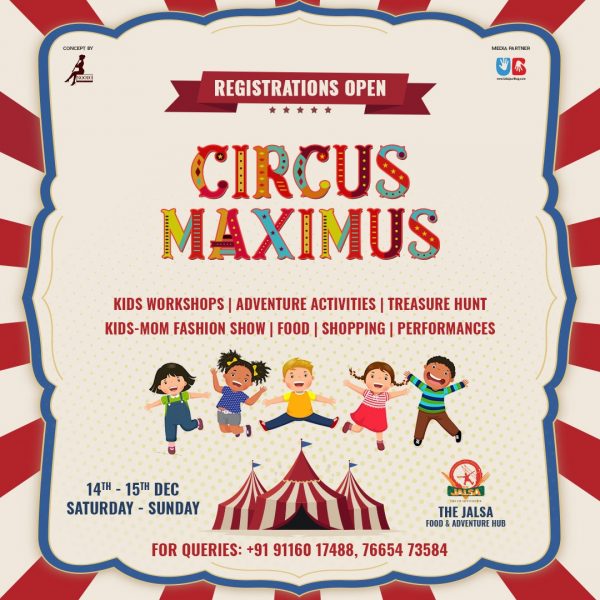 Just know that every positive effort we put towards our children definitely provides an outward display of consistent care and dedication that they deserve. So, this would be another important reason to attend: Show your child that you are interested in their experiences and learning.
Bring your little ones to have an unforgettable fun-filled experience at Circus Maximus on 14th and 15th December 2019 at The Jalsa Food & Adventure Hub.
The event is being presented by Nooto Events, an Udaipur-based company formed with the idea of promoting knowledge-based events for every age group.
To buy tickets for the event, click here.
For more information, call: +91-9116017488, +91-7665473584.