Since the moment of your birth, your parents have been your biggest supporters. They are responsible for raising you, providing you with a healthy lifestyle, and ensuring that you receive a decent education to guarantee your future. Yet, parents will require attention at some point in their lives, such as proper medical treatment and taking good care of them as they grow old. 
That's why you must buy the best health insurance for parents. Furthermore, once your parents get older, they may not be able to bear the cost of health insurance premiums along with other expenses on a limited income. As a result, you should get one for them such that in a medical emergency, the insurance will cover the costs.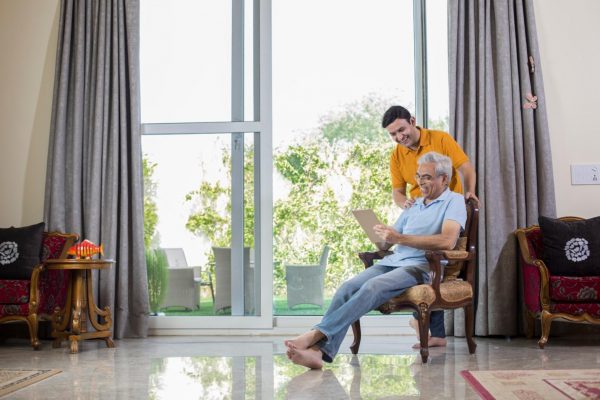 Let's understand how it works:
Senior citizen healthcare plans are health insurance policies that are specifically for elderly parents. The characteristics of the coverage are tailored to the needs of people in their later years. Individuals aged 60 and over, i.e., senior citizens, are eligible for these policies. These plans reimburse the medical expenditures incurred whenever the covered person is hospitalized. The best health insurance for parents has various features, such as:
Parents' health insurance policies have a restricted level of coverage. The coverage level is limited because insurance providers know the increased health risks connected with older adults. Most senior citizen health insurance policies provide coverage up to the limit of INR10 lakhs, with other plans allowing up to INR 25 lakhs.
A co-pay percentage is present in every health insurance plan for anyone over the age of 60. The term "co-pay" refers to a split of the claim payment. In case of a claim, the policyholder would be responsible for paying a portion of the claim. If the percentage is 5%, the policyholder will pay 5% of the claim amount out of pocket.
Pre-Existing Disease Waiting Period
The best health insurance for parents covers pre-existing diseases after a brief waiting time. Since the plan is for people over the age of 60, the waiting period is short so that coverage may begin as soon as possible.
You may save money on the best health insurance for parents by choosing a lengthy coverage, enrolling their spouse in the policy, and even purchasing the insurance online.
Although the best health insurance for parents provides coverage for medical expenditures and hospitalization, the quantity of coverage provided is limited. These limitations are known as sub-limits, and you may find them under the following:
Limits on how much you may pay for a room

Sub-limits on various specified treatments

Limited coverage for caregiver and

AYUSH therapies
Long-term coverage is available with the best health insurance for parents. You have the option of purchasing insurance with a duration of 2 – 3 years.
Premiums Paid in Instalments
You may pay premiums for the best health insurance for parents in installments, thanks to recent amendments mandated by India's Insurance Regulatory and Development Authority. You can pay premiums in monthly, quarterly, and sometimes half-yearly installments.
A tax break is available on the premiums paid for health insurance for parents. By paying the payment for a second health insurance coverage for parents, you can get an extra deduction of INR 25,000. The deduction limit rises to INR 50,000 if you get insurance coverage for parents over 60. You will be able to claim a total deduction of INR 75,000 if you acquire one insurance for your family and yourself and another insurance for your parents.
Conclusion
Senior citizen health insurance is a sensible health care plan to help meet the medical demands of older folks. It safeguards them from the financial consequences of diseases and medical procedures that are common among the elderly. It frequently provides more excellent medical coverage than universal health insurance programs. Reputable insurance providers such as Care Insurance offer the best health insurance for parents that is affordable, providing excellent benefits for elderly individuals.