For the first time in Udaipur, Arth Skin and Fitness brings 3D, triple wavelength, patented Super Hair Removal (SHR) LASER technology for painless and permanent hair removal by Award Winning Soprano Titanium of ALMA.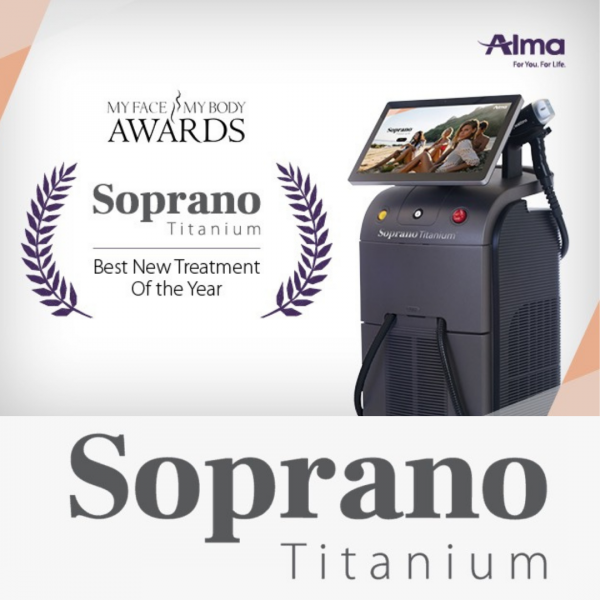 WHY SHOULD YOU CHOOSE ARTH SKIN & FITNESS FOR A PERMANENT AND PAIN-FREE HAIR REMOVAL EXPERIENCE
Permanent hair removal: We utilize the latest advancement of Alma which deploys 3D technology that emits three wavelengths simultaneously to end the hair growth forever. 
Triple Wavelength wins over conventional Single Wavelength Diode: This triple wavelength mechanism penetrates all layers of skin and targets hair follicles at all depths. It also removes normal, coarse, thin and fine hair at one go for smooth and hairless skin. It is a new advanced technology over conventional old Diode LASERS which have only one wavelength and are unable to deliver satisfactory results. 
Painless: This breakthrough technology is armored with instant and simultaneous cooling by temperature up to as low as minus 5 degrees which ensures protection and pain-free session. It also ensures that there is no damage to the skin, unlike waxing and plucking that are painful and have adverse side effects.  
Safe and secure: This 3D, triple wavelength technology is supreme in its class and is FDA and CE approved. All its results are clinically approved and all the procedures are only performed by doctors, ensuring safety and desired results. 
For everyone: Both male and female can utilize this facility and can get hugely benefited. Those people who have never considered hair removal due to painful waxing can avail this painless treatment to get rid of hair forever. 
Quick: Loved for its efficiency and easy to operate functions, Soprano titanium is very much favorable, when we talk about time as it is 100% a time saver . Now you don't have to plan a whole day just for hair removal, the services are quick and finest.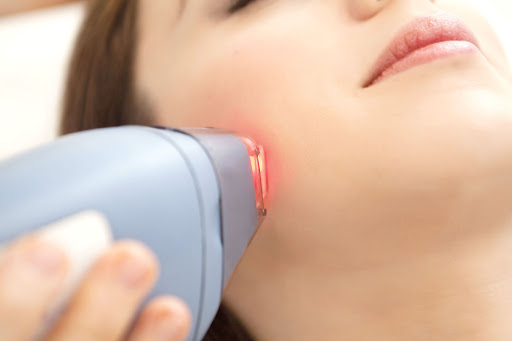 No downtime: Due to no side effects or recovery time associated with this advanced technology, you do not require to lay back or be on hold for recovery. This procedure is simple, fast and assured with promised results

.  

For all skin and hair types: Its triple wavelength technology penetrates deep into the skin to ensure satisfactory results for every skin and hair type. From coarse hair to thin ones, from dark skin to light ones, Soprano Titanium is a panacea for permanent and painless hair removal. 
Treatment for any part of your body: The advanced technology allows to remove hair from any part of your body like facial hair, smaller areas such as chin and nose and larger areas such as stomach and chest, etc. Women affected with PCOD can befriend this machine and watch their facial hair go away forever and easily. 

WHAT MAKES ARTH SKIN & FITNESS THE TOP COSMETIC CLINIC IN UDAIPUR
The expertise of Udaipur's top cosmetologists and face aestheticians
Your skin is a gentle business, it needs expert and caring hands. We provide you with the dedication and skill of the best clinical as well as certified cosmetologist in Udaipur. Using the state-of-the-art technology of Alma lasers, our doctors and skin experts render you with supreme and accurate results against various skin imperfections. All the treatments that made you take expensive visits to metro cities can now be availed at Arth skin and Fitness at an affordable and a pocket-friendly cost. All kinds of  scientific solutions for all types of skin imperfections are now available for the first time in Udaipur. For concerns like melasma, hyperpigmentation, stubborn fat, acne or anything, our panel of doctors have hands in knowledge and solution for everything. 
The most advanced machines and clinically proven (FDA and CE approved) technology 
Arth skin and fitness is committed to provide you with supreme services. Our facilities are centered towards your satisfaction and desire-oriented solutions. Bringing Rajasthan its first Centre of Excellence with Alma, the world's top laser aesthetic company, we have ensured you a safer and more secure procedures. All the machines are USA FDA and CE approved, that implies that the results are extremely effective without any side effects. Don't risk your skin with chemicals and amateur hands. Take safer and more scientific beauty treatments with Arth. 
Dr. Arvind Singh and our panel of renowned clinical aestheticians use their updated knowledge and expertise to give you the best and promised results. That's exactly why we are able to provide you with the top painless body hair removal treatment in Udaipur.
Get your painless permanent hair removal procedure today from Udaipur's top cosmetologists and hair reduction technology. Say goodbye to harmful razors and waxing.  
Choose Arth, Choose Quality. 
Address: 3rd Floor, 4C Arth Building, behind Bhartiya Lok Kala Mandal, Madhuban, Udaipur, Rajasthan 313001
Phone Number: 8669855945 (Morning 10 am to Evening 5 pm)
Email id: Info@arthskinfit.com