Forum Celebration Mall is always teeming with tons of activities every other day. Udaipurites get to hop, skip and jump from one activity to the other to satisfy our inner hankerings for newness.
The mall always gives the adults, the best excuses to curb their boredom and when it comes to entertaining the kiddies, Forum Celebration Mall has that covered as well.
So to give your kids or the ones around you, a much-needed fun break, get them to the Forum Kiddy Verse Weekend Workshops here at Forum Celebration Mall Udaipur and you'll get to watch them at their joyful best.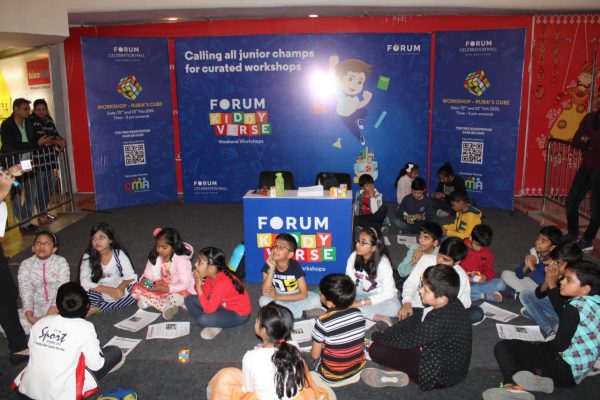 Started from 22 February, Forum Kiddy Verse will continue for the entire year long. With an array of activities to keep them happily busy, Forum Kiddy Verse is 'the' place to be at on all the weekends.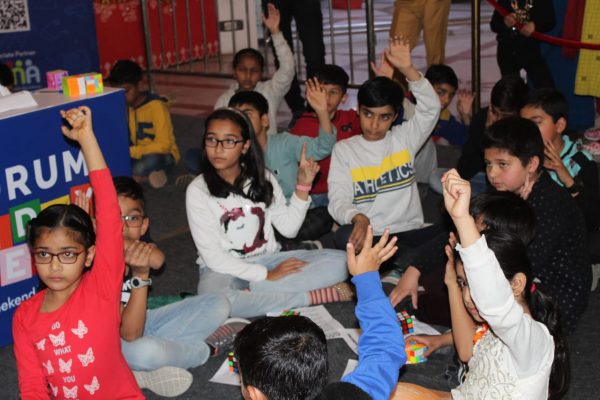 What's Happening?
From February 22nd onwards take your kids to the most happening mall of Udaipur and get them to explore, learn and enjoy the different types of workshop activities like:
Rubik's Cube
Vedic Maths
Abacus
Fireless Cooking
Dancing
Calligraphy
Storytelling
Phonics
And much more
The recently organised, Rubik's Cube Workshop saw an amazing response with more than 200 registrations.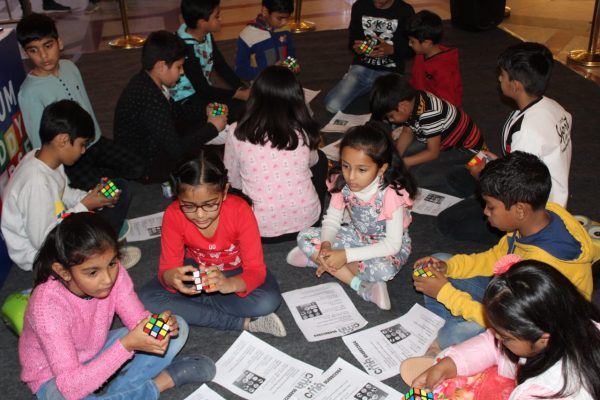 According to the spokesperson from Forum Celebration Mall, the group intends to organize such workshops free for the kids to give them a chance to improve their skills and to learn new things.