The old city of Udaipur is known for its brilliant fabrics, stunning architecture, mesmerising lakes, and beautifully handcrafted authentic leather bags. Ranging from backpacks, duffle bags, and handbags, you can also find office bags and sling bags; Udaipur has it all.
The artisans at Udaipur have a unique and traditional way of making them. They're generally made from camel leather, goat leather, and/or buffalo skin. The camel leather products are polished to give a vintage look to the product. Whereas goat leather is an extremely versatile material, its natural softness and strength make it ideal leather for bags.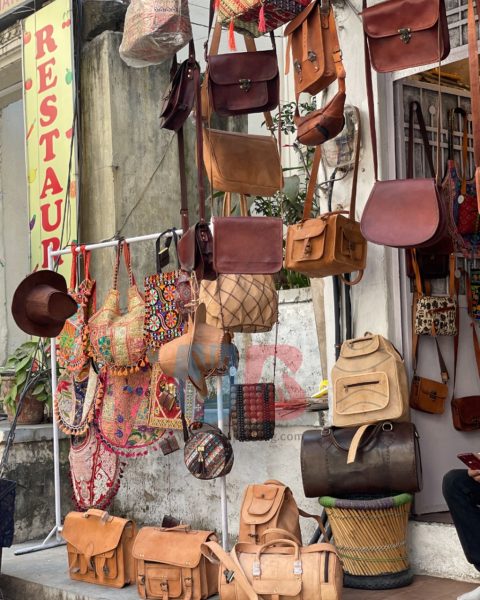 So, all the leather fans, this is where you need to be! The city of lakes is a delight for shopping enthusiasts. The local markets here have an alluring atmosphere, and the hospitality of the shopkeepers; is as charming as their products.
Style Statement
Leather is an amazing product and has various utilities. One can invest in leather merchandise and cherish it for a long period of time.
The leather bags are a stylish way to begin your day; at work where you can carry an office bag, at your college with a stylish leather backpack, to a movie with your friends where you can carry a sling bag, and a handbag would be very useful and stylish for dinner outings.
Want to travel in style? A duffle bag is a perfect option for you to carry along all your things. By buying a leather bag from Udaipur, you are not just elevating your wardrobe but also supporting local markets and artisans.
Affordable Prices
Prices are very reasonable to make you go on a buying spree. Leather bags are a perfect blend of ultra-modern and vintage designs. They look super astonishing and are loved worldwide.
One of the best places to purchase a leather bag here is the vibrant and buzzing Jagdish Chowk. You can also find shops in the Bhattiyani Chohatta market located in the heart of the old city.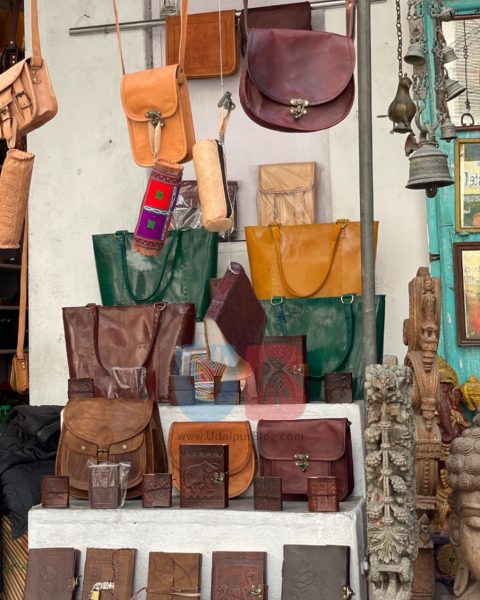 Shops in the area sell high-quality leather goods, with prices ranging between Rs. 400 to Rs. 4000, depending on the type of bag as well as its size. An estimated price range for different bags is provided below-
Duffle bag- Rs.1600-Rs.4000
Backpack- Rs.700- Rs.1100
Handbag- Rs.300- Rs.900
Office bag- Rs.750- Rs.1500
Extended Varieties of leather goods
When we talk about the handicrafts of Udaipur, leather articles are a must-buy. The markets for leather products in the city are not restricted only to bags but they also offer a wide range of other leather products viz., cell phone covers, diaries or journals made with handmade paper and so much more.
From shoes to diaries, jackets to bags, covers to belts, leather is used and adored in all aspects. So whether you're a leather connoisseur or simply want to buy a leather bag, the streets of Udaipur are the best place to get one.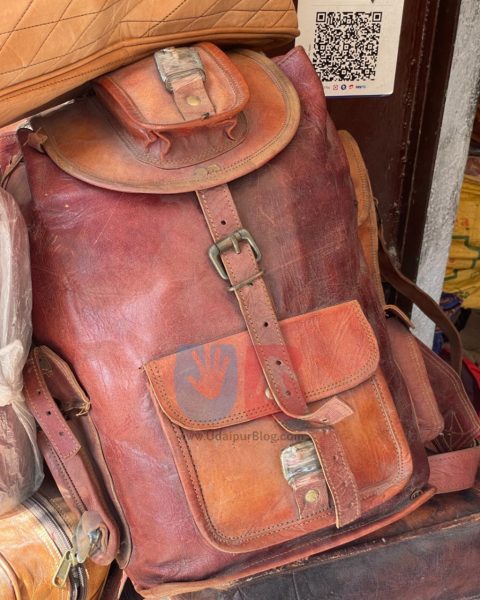 Let us know if the article was helpful. You can also share your experience of buying leather products from Udaipur with us at pm@vivirmedia.com.
Compiled by: Yukteshwari Rathore