Udaipur, the city of lakes is not only well-known for its alluring palaces, traditional food, scenic lakes but also for the scorching heat during summers. Almost everyone is complaining about the quivering heat. But this doesn't stop the Udaipurites from visiting different places, hanging out with friends or going to work, does it?
As the summers in the state are moving towards its apex, there are some things that we all must make a note of. Keeping our bodies hydrated and healthy is most significant. Most of us head out to work at the peak hours of the day. While there are several 'Nuskhas' to safeguard ourselves from the hot spell, one foolproof plan is to gulp down a chilled glass of fruit juice to keep yourself hydrated.
There are various juice shops spread across the city, but we have found the best juice shop in the town to put an end to the summer dehydration woes.
JJ JUICE CORNER: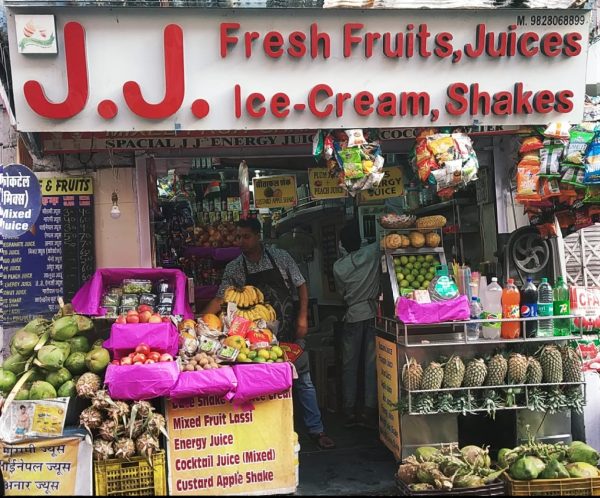 The famous juice shop near GhantaGhar was started by Lt. Jamiatmal Jagatram Karira in the 1950s. The business started as a fruit retailer where Chikoos and other local fruits were imported from Mumbai.
Lt. Ramesh Chandra, son of Lt. Jamiatmal Jagatram Karira overtook the shop and took the business in his hands. The legacy is still running, keeping the rapport up to the mark.
In our conversation with Mr.Rakesh Karira, the current owner of the JJ Juice Corner, we learned significant things about the shop and its clientele.
The journey started with just Mosambi and Pineapple Juices in 1991. Now, with over 200 varieties of shakes, smoothies, and juices, JJ Juice Corner has always been in news for its delectable taste. Mr. Rakesh believes in innovation and has been trying every permutation and combination with the fruits and dry fruits.
The juices are made according to the client demands, fresh fruits are handpicked to get the best taste. Keeping in mind the current scenario of unhealthy eating habits, honey and dates are used to sweeten the juices which is a very thoughtful initiative taken by the owners. The current staff at JJ Juice Corner has been associated with the business from more than 20 years now.
The Juice corner has been featured in the famous travel and fashion magazine, Femina and the travel website TripAdvisor. As the shop is near the famous City Palace, it receives a great tourist attraction, majorly foreigners. Mr. Rakesh tells that Israelis are the most common customers. The bestseller Mix Fruit Juice with Dates is the favorite amongst the foreign customers, especially Israelis.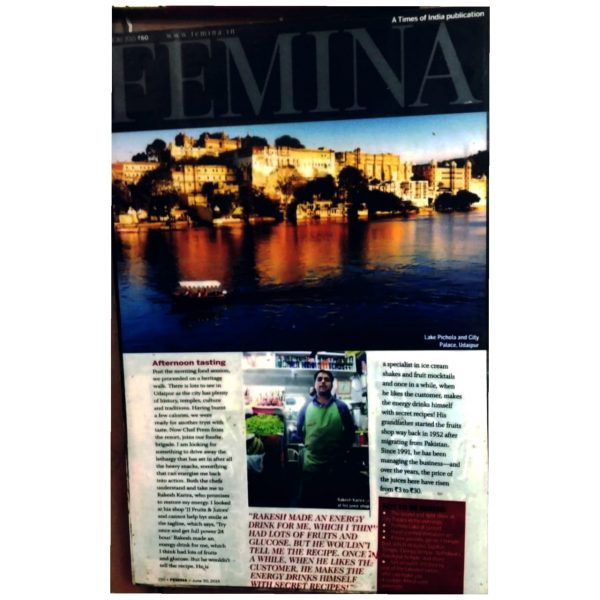 Everything served at JJ Juice Corner is filling and must-try.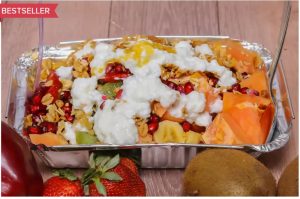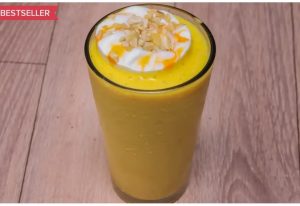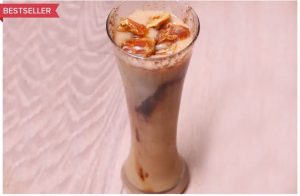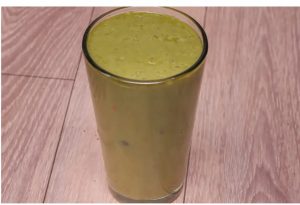 Address: 85, Clock Tower, Jagdish Temple Rd, Udaipur, Rajasthan 313001
Price Range: Rs.30 to Rs.200
Contact Number: 0294-2412465
We have tasted how super fresh juice and smoothies taste like( courtesy to JJ Juice Corner), Have you yet?