Bhartiya Lok Kala Mandal: A cultural institute dedicated towards preserving India's artistic legacy. This institute strives to raise cultural awareness among individuals, encourage persons interested in performing any Indian art form, display items in a museum, hold numerous events, and much more.
History of Lok Kala Mandal
Padma Shri Devi Lal Samar founded the Bhartiya Lok Kala Mandal in the year 1952 to restore the regional folk culture in Rajasthan, Madhya Pradesh, Gujarat, and other areas. This institute was created to explore folk art forms and unearth them to make them visually available to those interested in learning art. This institute has also received international and national recognition for its puppet shows and other dance performances.
Key Highlights of Bhartiya Lok Kala Mandal
1.) Museum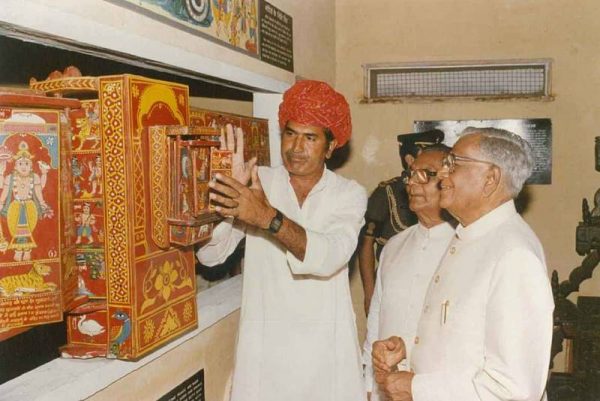 Credits: www.lokkalamandal.com
Bhartiya Lok Kala Museum is an innovative place that deserves to be seen. Over the past 44 years, this Museum has been displaying rural dresses, puppets, decorations, masks, folk musical instruments, dolls, paintings, folk deities, wall sculptures, ceremonial pots, woodwork artwork, and henna patterns.
2.) Cultural Dance Performances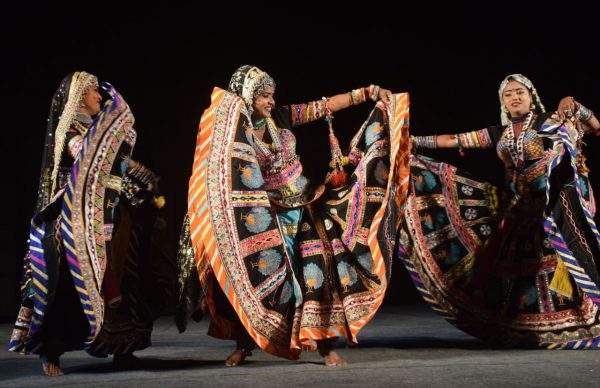 Credits: www.patrika.com
Every evening, a folk show is held in the studio theatre, featuring multiple traditional dance performances including Garba, Dandiya, Ghoomar, and others. These performances are made by highly experienced dancers. Moreover, it is a great venue to teach youngsters about local culture. It is, in some ways, a true celebration of Rajasthan's rich cultural legacy; the folk singers and lively dancers exhibit the actual folk culture of Rajasthan to the audience.
3.) The Lok Kala Mandal Research Centre
This centre initiates research on diverse folk art traditions that are recorded in audio and video form for educational purposes.
4.) Institute for Rural Communication
This institute assists rural communities in developing rural connection lines and trains them on how to communicate via media.
5.) Govind Puppet Performing Centre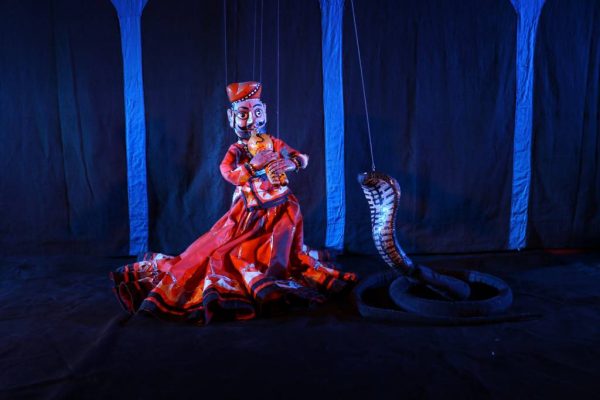 Credits: www.lokkalamandal.com
This Centre is dedicated to conducting puppet research and experimenting with various puppet show genres. Puppet performances are said to have originated over 2000 years ago, and The Lok Kala Mandal guarantees that one of the world's oldest art forms is maintained and displayed at a global level.
Besides the above mentioned highlights, The Bhartiya Lok Kala Mandal also provides puppetry training on a regular basis to educate children, teachers, and other puppet admirers. Folk dance training is also offered on a regular basis at the centre where the subject experts teach traditional and tribal dances and music to young people, especially women, in order to preserve these art forms. These efforts help this establishment in sustaining puppetry as an art form for future generations.
Reasons behind creating Bhartiya Lok Kala Mandal
Rajasthan's Mewar area is renowned for its diverse culture and art. Its local artefacts are, in fact, always praised and treasured around the world. Bhartiya Lok Kala Mandal took steps and created an institution to encourage local craftsmen and artists, as well as foster local arts and cultures, in order to preserve and grow this legacy.
Consequently, the Bhartiya Lok Kala Museum turned out to be a part of their objective, which was dedicated to showcasing Mewar's exclusive and finest arts and crafts. The museum shows one-of-a-kind treasures amassed over the last 44 years and provides an overview of India's conventional traditions.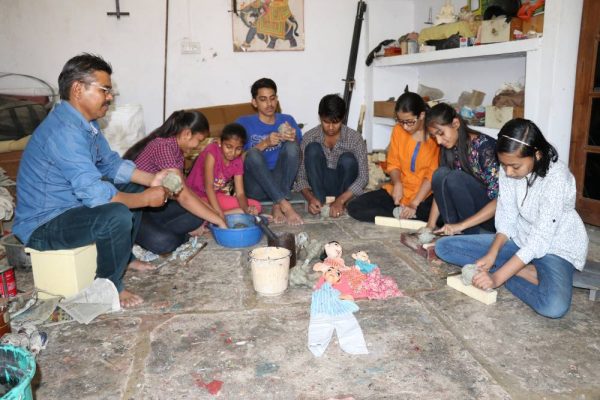 Credits: www.lokkalamandal.com
In a nutshell, the Bhartiya Lok Kala Mandal is the ideal destination to learn about and experience Rajasthani culture and art. Mentioned herewith are some of the major objectives of this institution:
Educating and providing information about India's art and culture.
Organizing training sessions to teach the local art forms to the art lovers.
Popularizing traditional dance and culture.
Prioritizing the puppet shows.
Encouraging the Folk dancers and musicians.
Why should you come to Udaipur's Bhartiya Lok Kala Mandal?
To watch the evening folk dance and puppet performance, as well as to learn about cultural items that are displayed in the Museum. You may also take assistance from this research section of the institute if you want to seek information about any Indian art form. If you are a dedicated learner, there are also learning institutions on the grounds that may assist you in teaching any art form, such as dancing or puppet shows.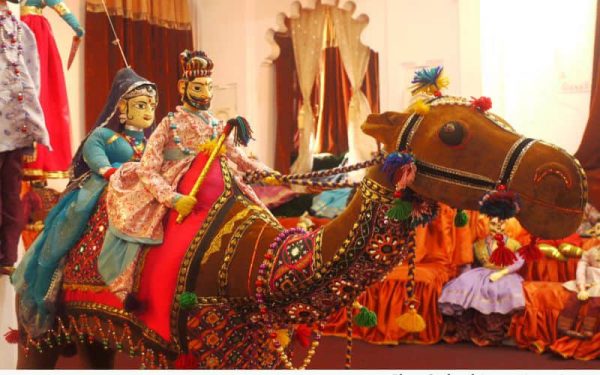 Credits: www.yuvrajudaipurtaxi.com
Entry Fee of The Bhartiya Lok Kala Mandal
Entry Fees for Museum:
Rs.60/- for Indian Tourists
Rs.120/- for Foreign Tourists
Rs.25/- for students and Kids under 5 years.
Timings: 9:00 AM to 5:30 PM
Charges for Folk activities and Puppet Show:
Rs.120/- for Indian Tourists
Rs.180/- for Foreign Tourists
Rs.60/- for students and Kids under 5 years.
Timings: 12:00 PM to 1:00 PM, 6:00 PM to 7:00 PM, 7:15 PM to 8:15 PM
So, when in Udaipur, it becomes a must to visit this gem of a place.