Among the major cities of UP located on the banks of the Ganges, Kanpur deserves a special mention. This historic city, I heard, is associated with some legends of Indian mythology has and longed to visit it always. While exploring Kanpur, I became awestruck, watching its numerous cultural and religious attractions. However, I liked many other facets of the amazing city. Its multicultural ambiance, industrial belt, an amalgamation of modernity with the tradition made me kind of awestruck-how can one city contain so any wonders!
Listed below are the best places to visit in Kanpur that I explored and I think you should include these in your tour itinerary too:
Popularly called Kanpur zoo, this is among the major tourist spots in Kanpur, and you should visit it once. Located in Azad Nagar and opened to the public back in 1971, it has many attractions for visitors of all ages. I just loved watching the gorgeous lake and the forest which has plenty of ancient trees. There is an aquarium in the zoo, and the life-size prehistoric dinosaur sculptures also took me by amazement. The animals I saw here include White Asian tigers, zebra, leopards and jaguars, chimpanzees, baboons. I also saw plenty of birds chirping around though I could identify only a few. I loved the fact that it is made in a natural forest- unlike most Indian zoos.
I am not much religiously inclined, but could not help drooling over the vast ISKCON temple in Kanpur. Also called the Sri RadhaMadhavMandir, it is actually the second largest ISKCON temple in the world. Inaugurated in 2014, it has become a magnet for the pilgrims and religious tourists in Kanpur. I was amazed by the grand architecture of the temple spread over 100,000 square feet and the courtyard. The marble idols are aesthetically appealing, and for me, they appeared soothing. I also bought some devotional items as souvenirs for friends from the complex's gift shop. The temple opens early in the morning and remains open till 8.30 PM.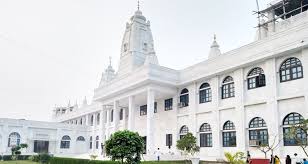 The architecture and ambiance of Kanpur's Jain Glass Temple left me mesmerized. The temple has intricate and beautiful glass and enamel work. The wall paintings and bright stained glass murals depict many beliefs of Jainism- as I saw. The statuettes of Lord Mahavira along with 23 Jain Tirthankaras are quite a visual treat. If not for religious beliefs, I think you should visit the temple for its amazing architecture and nice ambiance.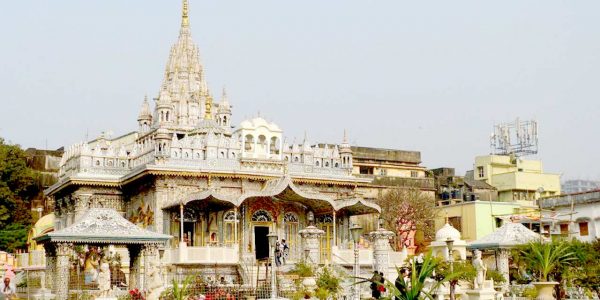 I thought sightseeing in Kanpur is all about temples and shrines, but the Blue Theme Park proved me wrong! Located at the Mandhana-Bithoor Road, it is a major destination for tourists seeking thrill and fun. I was intrigued to see this theme park has rides segregated as per user heights. It was also good to see the newest safety norms have been deployed –almost on global standards. There are CCTV surveillance cameras and lifeguards too. The 25-acre park has theme based rides like Jungle, Fairy Land, Chinese, and Egyptian Culture, etc. I could not explore all rides for lack of time, but those I did were amazing. You can visit this amazing theme park any day. I also gorged on yummy dishes after enjoying the rides, at the park restaurants like Aquaria and Punjabi Village.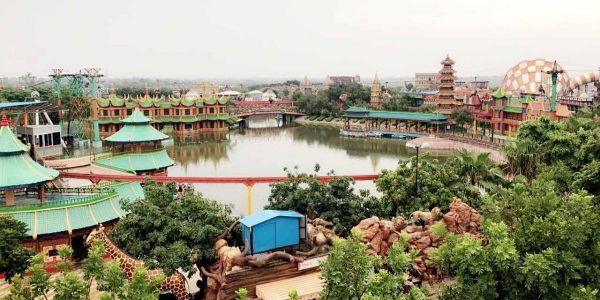 For picnic spots in Kanpur, the Kamla Retreat is what I recommend. The gorgeous yet serene property has lush lawns and picturesque parks, making it an ideal picnic destination. I loved my time there after exploring the city. The boat rides in the canals is the perfect way to bust the stress- and I took one. Exploring the museum made me amazed, and I saw some impressive archaeological artifacts. You will need to take a permit from the Deputy General Manager to get entry- as it is private property.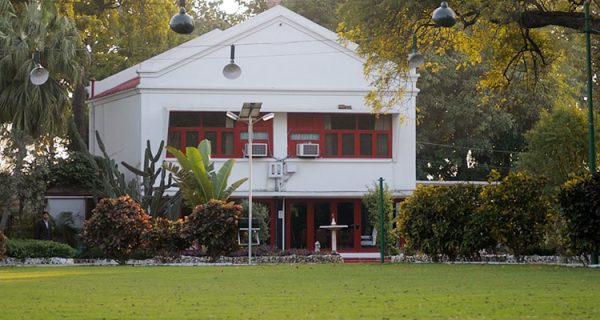 Located in the city's Benajhabar area, MotiJheel can be ideal when you want relief from the bustle of the city. I found it was quieter than other places of Kanpur. The lake and water reservoir also has a nice well-maintained garden. I indulged in boating in the lake inspired by what many locals were doing. There is no food stall here, but you are allowed to bring your own food. It remains open throughout the day until 9 PM.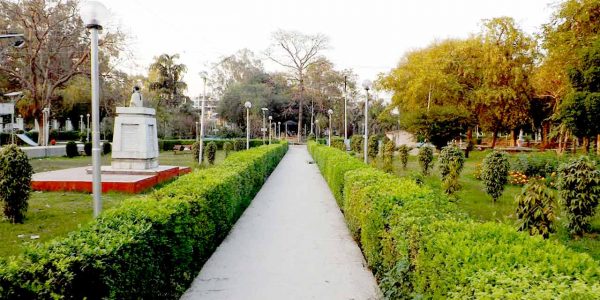 The stunning Kanpur Memorial Church, also called the All Souls Cathedral is another edifice I cherish exploring during my stay. Made to commemorate the British men and women who died in the 1857 mutiny, the Anglican Church was designed by architect Walter Granville. I could not help admiring the Church's typical Lombardic Gothic architecture. The angel figure designed by Carlo Marochetti is a visual treat, and it made me reflective for some time.