Everyone knows Udaipur is renowned for its unmatched beauty and vibrant culture. While being in this city you might have numerous experiences which you surely won't forget.
And a Cycle Tour is one of them! It is the ideal combination of adventure and culture. It captivates you with the city's rich beauty and simplicity.
The rides here are exciting yet serene, most with the view of lushly green Aravali range on the other side. Here are some cycling spot suggestions for you to enjoy!
Fateh Sagar lake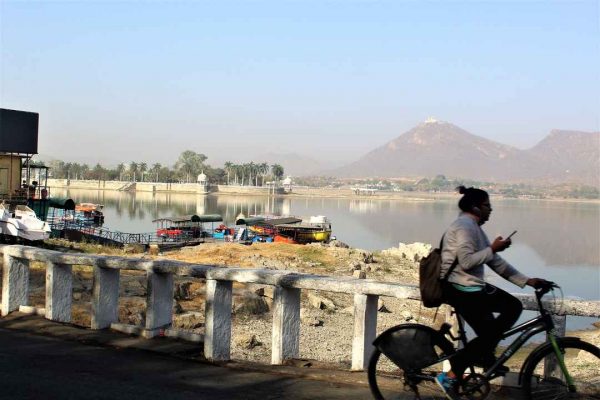 Fateh Sagar lake is considered to be the heart of the city. And hence it has the most beautiful sunrise and sunset sceneries. Additionally it's the best and most accessible spot for cycling. Preferably mornings are perfect to go on a ride because evenings are a bit rushy here. You can easily rent a bicycle here with very affordable charges.
Dudh Talai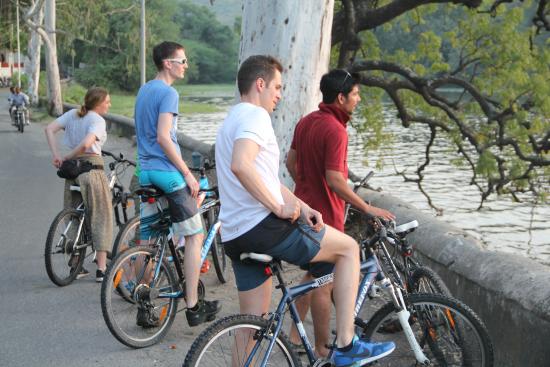 On the Dudh Talai path, cycling is at its best with a whimsical view of Aravali hills and palaces built in the lake. There's a way which is covered with immense greenery. You can go a long ride through that road covered up with foliage all the way round.
Badi Lake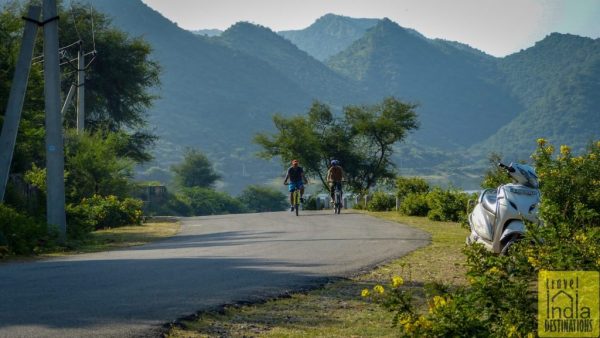 The Badi lake is situated away from the city rush. You must stop at this breathtaking location. You won't be let down because this is a mesmerizing site. A perfect combination of hills on one side and a lake on the other allows you to have a memorable cycling experience here.
Rani Road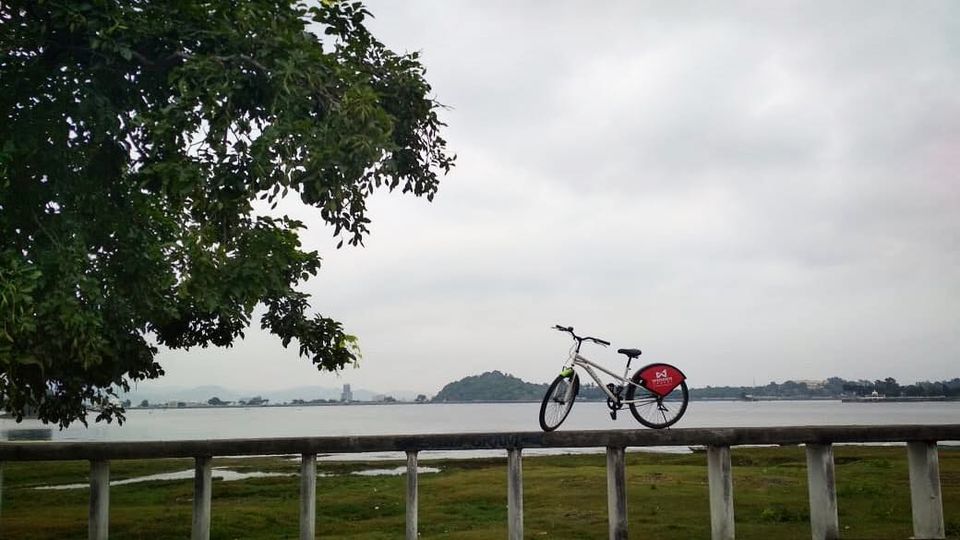 To have a completely bewildering getaway you shouldn't miss cycling by Rani road. It is literally overwhelming to be here as it has the most prestigious views and lake by the other side. It would be undeniable to say it's one of the go-to cycling spots for most of the locals and tourists.
 Udaipur Countryside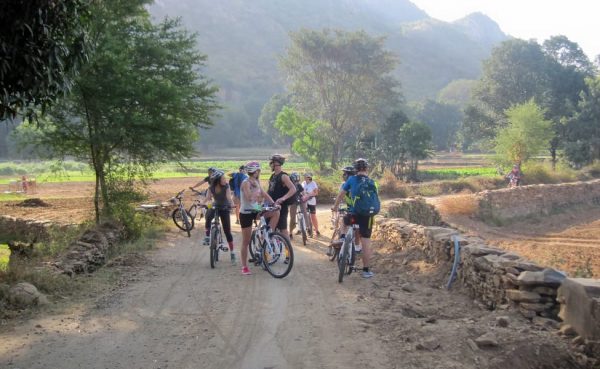 As we are all aware, villages are the first thing that come to mind when seeking peace. The countryside is undoubtedly the best cure for that and you can enjoy connecting with rural people and lifestyle. Then it's possible that you'd like to go biking there. You can travel the entire way through the countryside near Badi starting from Shilpgram. You won't be disappointed, we bet.
It is guaranteed that cycling in Udaipur would be one of your best mild escapades. There are even bike ride packages available and offered at various sites and agencies. You can book your rides from there. Else you can rent a bike and could go to these astounding sites on your own.