Udaipur received COVID-19 vaccines along with the necessary guidelines to start the procedure on January 13. The city along with the entire nation has launched one of the biggest vaccination programs on Saturday, 16 January 2021.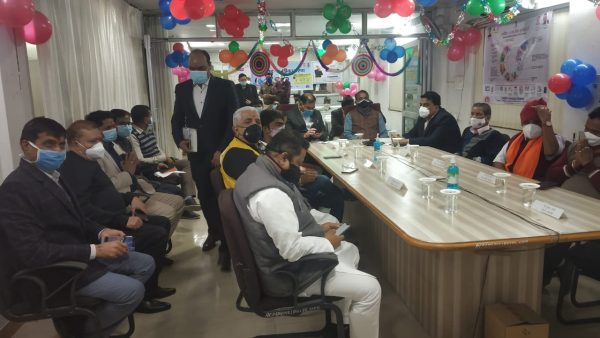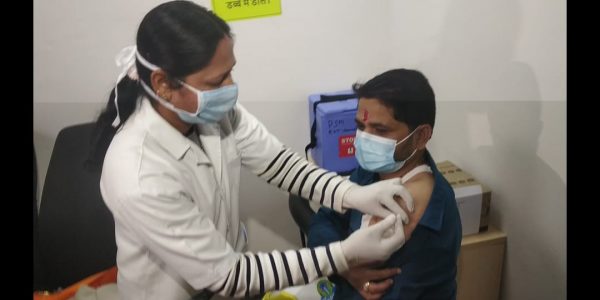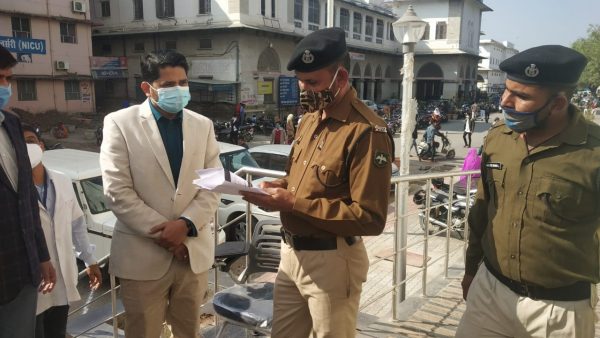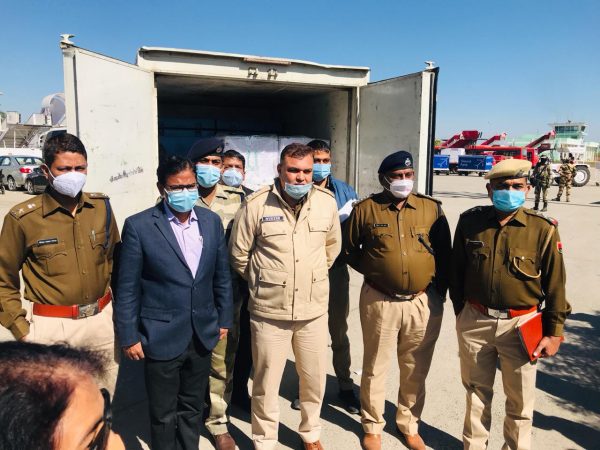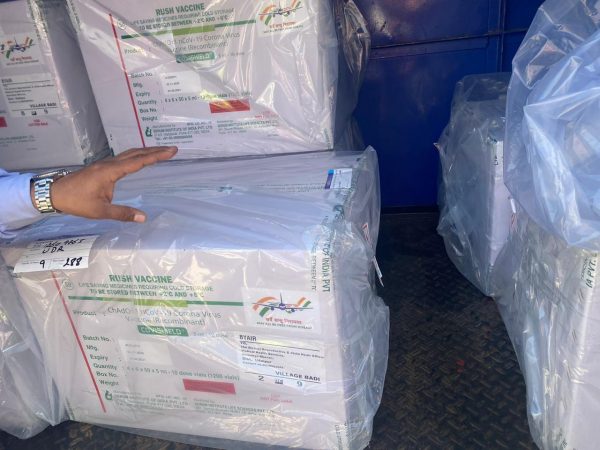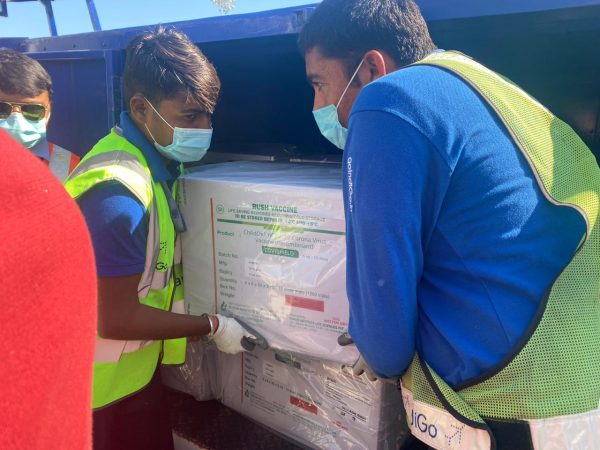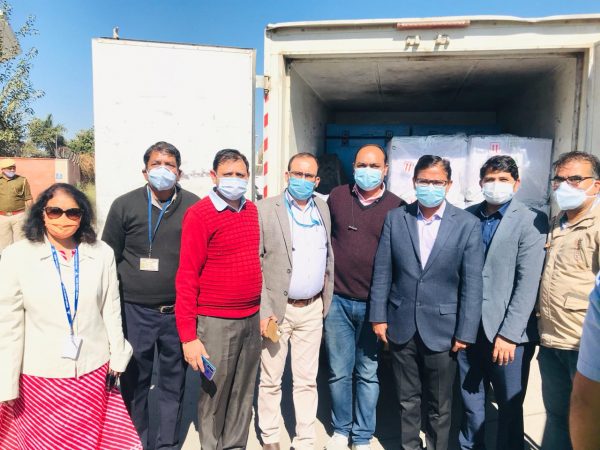 In this drive, the first to get the vaccine will be the health workers and other frontline workers, followed by about people above 50 years of age and those who are considered high-risk. The city administration along with the health department has rolled out a micro plan to organize the drive.
The Four-tier Vaccination Drive in Udaipur
Sanitization – Registration – Vaccination – Observation
First Phase

– 33,000 health workers will be vaccinated.

Second Phase

– Police, teachers, municipal workers, administration and people in contact with the common folks will be vaccinated.

Third Phase

– People above 50 years and the ones suffering from severe diseases will be vaccinated.

Fourth Phase

– The common people of Udaipur will be vaccinated in the last phase.
COVID-19 Dry Run in Udaipur
A dry run of the process was conducted at 3 different locations in the city – GBH AIIMS Bedwas, District Hospital Chandpole and CHC Nai. It was a dummy vaccination drive aimed at testing the delivery system and other logistics for the vaccination process.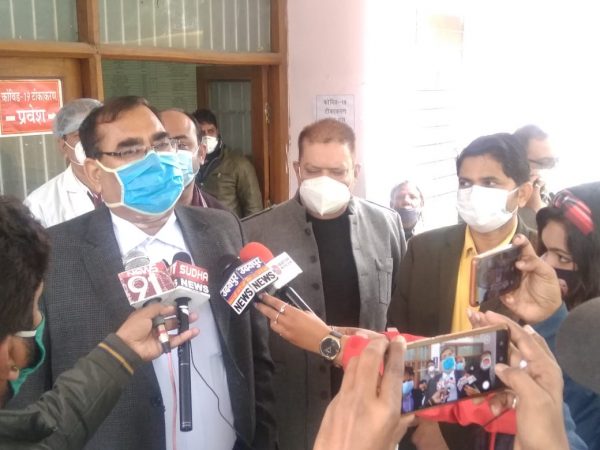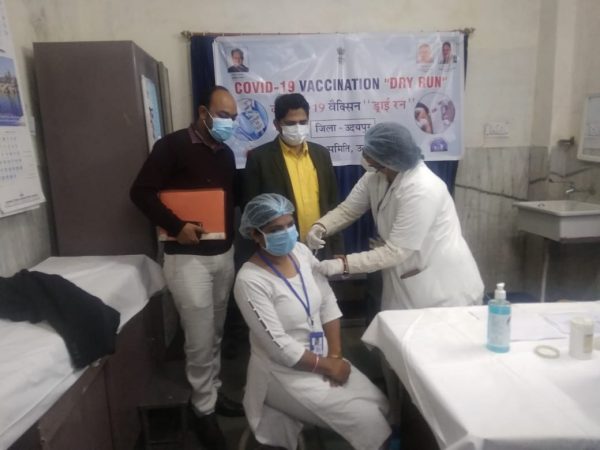 In what will be the biggest inoculation drive in the country, the city is gearing up to begin vaccinating its population against the novel coronavirus.
Who will get the vaccine first?
How does one register for it?
What is the process?
We answer all your questions!
Who will get the vaccine first?
Phase-1:

The

public and private healthcare workers

– doctors, nurses, medical officers, paramedics and other support staff including medical students – will first get the vaccination. Health workers from Ayurveda and Homeopathy will also be covered in this.

Phase-2:

The

frontline and municipal workers

– police department, armed forces, civil defence and prison staff, disaster management department, home guard, municipal worker and revenue service personnel who are engaged in COVID-19 containment activities will be the next in line.

Phase-3: People above 50 years of age

– This category is further subdivided into those between 50 and 60 years of age and those above 60 years.

Phase-4:

After the above three categories are done, the remaining population will be inoculated in a staggered manner.
How to register for the vaccination?
For senior citizens, the latest electoral roll for Lok Sabha and Assembly elections will be used to identify them.
Others will have to self-register themselves on the CoWIN app in the later phase. A government photo identity or Adhaar card will be required for registration and identification.
After registration, a date, time and venue will be allocated for vaccination. On-the-spot registration will not be allowed.
Also, it is mandatory to carry both photo and registration ID at the vaccination centre.
What is the process of coronavirus vaccination?
Once an individual has registered on the CoWIN app, he will receive the date, time and venue for vaccination where they will assemble on the appointed day.
After the vaccine is administered, he will be kept in the observation room for 30 minutes to check for any adverse reactions. A 5 member vaccination team will overlook the process.
A person has to take two doses of the vaccine in a span of 28 days to complete the vaccination process. The protective levels of antibodies take around 15 days to develop after the second dose.
Is it mandatory to take the coronavirus vaccine?
Vaccination for COVID-19 is voluntary. However, it is advisable to receive the complete schedule of COVID-19 vaccine for protecting oneself against this disease and also to limit the spread of this disease to the close contacts including family members, friends, relatives and co-workers.
What are the side-effects of the corona vaccine?
Not only COVID, but any vaccination occasionally results in minor side effects such as body pain, mild fever, etc. Some may get mild fever and pain where they've been injected.
In the case of Covishield, other mild side-effects could include headache, fatigue, deep muscle pain, malaise, fever, chills and joint pain and nausea.
Mild side-effects of Covaxin include pain and swelling where injected, headache, fatigue, fever, body ache, abdominal pain, nausea and vomiting, dizziness-giddiness, tremor, sweating, cold and cough.
Do those who have recovered from COVID-19 need the vaccine?
Even if you've had COVID-19, getting the vaccine may help prevent reinfection and lower your risk of getting sick again. Since there have been examples of reinfection, a vaccine is a must for all. You should get the vaccine since it will help you develop resistance against the deadly virus.
Is it safe for cancer, diabetic or BP patients to take COVID-19 vaccine?
According to the Health Ministry, people suffering from one or more of these comorbid conditions including diabetes, high or low blood pressure or cancer etc. are considered a high-risk category. These people are advised to get COVID-19 vaccination.
Udaipur Coronavirus Vaccination at a Glance
A total of 100500 doses of vaccines have been received for the division's health workers.

193 sites have been identified in the district for vaccination, out of which 139 are state and 54 private sites.

1200 health workers will be vaccinated at 12 vaccination centres in the district on the first day.

32913 health workers have registered themselves on the CoWIN app for vaccines. 

The Medical and Health Department are prepared to vaccinate about 20,000 people daily.

After health workers, 3300 police officers, 20,000 teachers, 2300 municipal corporation workers and 30,000 frontline warriors will be vaccinated in the next 4 days, in the second phase.

After 20 days, the third phase will begin by the first week of February provided the supply.

319 cold chains established for COVID-19 Vaccine storage in Udaipur Division.

The vaccine will be supplied from Udaipur in Rajsamand, Pratapgarh, Chittorgarh, Banswara and Dungarpur districts.
Stay tuned for more updates on Corona Vaccine in Udaipur. Be safe and patient until then!
Information Source: Dainik Bhaskar